Costa Book Awards 2018: Shortlist announced for annual literary prize
A sixth category, the Costa Short Story Award, will be voted for by the public and will be announced at the ceremony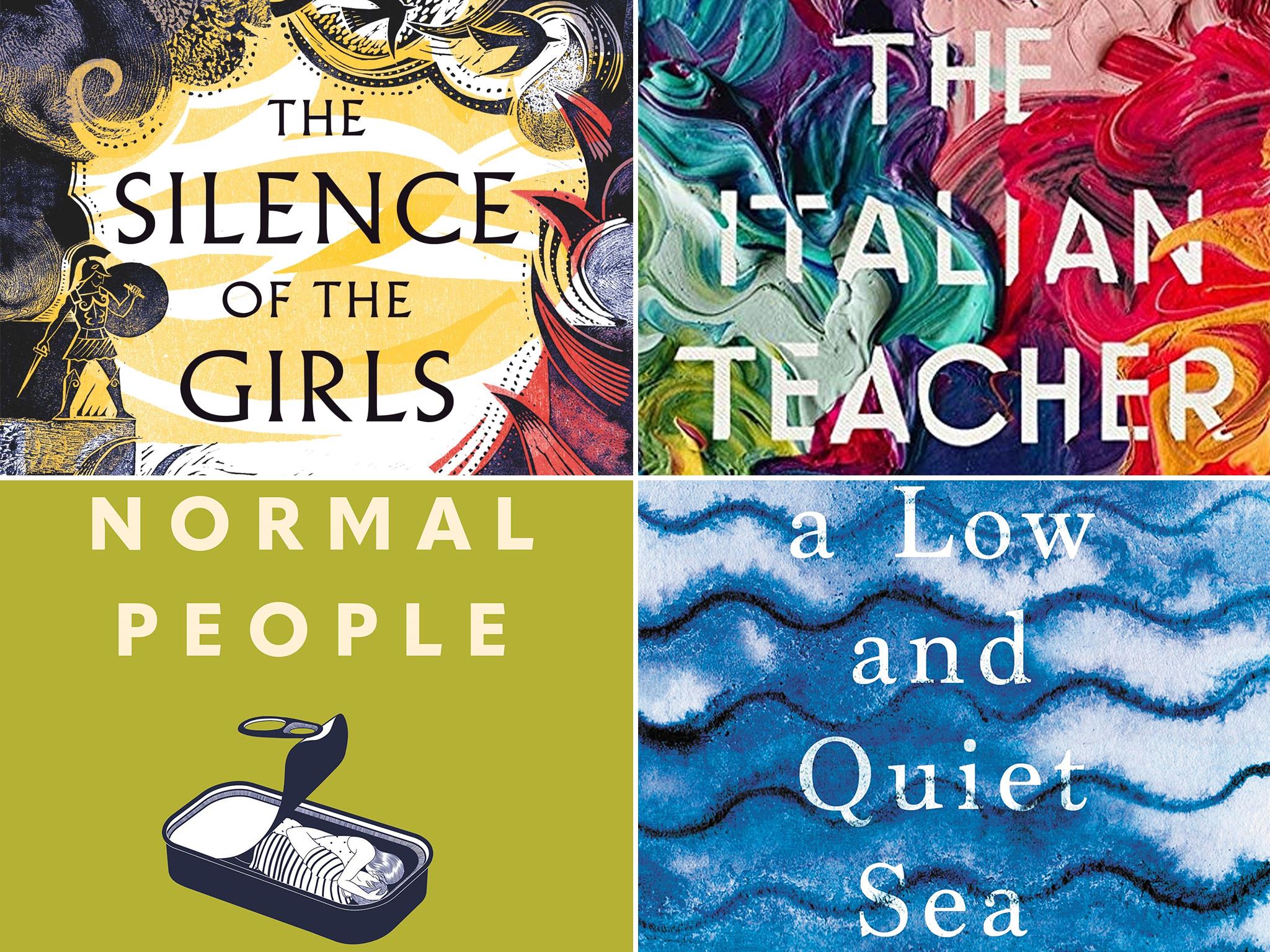 The shortlist for the 2018 Costa Book Awards has been announced.
This is the 47th year of the awards, recognising talent across five different categories: First Novel, Novel, Biography, Poetry, and Children's Book. It attracted 641 entries, the most received in one year to date.
The award is the only major UK book prize open solely to authors resident in the UK and Ireland. Each winner in the sub-categories will receive £5,000, announced on Monday 7 January 2019, while the overall winner of the 2018 Costa Book of the Year will receive £30,000. The latter will be announced Tuesday 29 January 2019.
Dominic Paul, Managing Director of Costa said, "There's genuinely something for everyone in our shortlists this year: books which will make you laugh and books which will make you cry; books which will make you think; books which you'll read late into the night; and, most of all, books which you'll want to recommend and pass on to others. My sincere thanks go to all our 15 category judges who've done such an excellent job of selecting 20 of this year's most exciting, inspiring and enjoyable reads."
A sixth category, the Costa Short Story Award, will be voted for by the public and will be announced at the ceremony. The shortlist will be announced on the Costa Book Awards website later this month. The judges on this year's panels included authors Paula Byrne and Rachel Joyce; journalist and author Sathnam Sanghera; poet Mimi Khalvati; journalist, critic, and writer Anita Sethi and RTE broadcaster Rick O'Shea.

2018 Costa Novel Award shortlist 
Pat Barker for The Silence of the Girls (Hamish Hamilton)
Tom Rachman for The Italian Teacher (riverrun)
Sally Rooney for Normal People (Faber & Faber)
Donal Ryan for From a Low and Quiet Sea (Doubleday)
2018 Costa First Novel Award shortlist
Natalie Hart for Pieces of Me (Legend Press)
Elisa Lodato for An Unremarkable Body (Weidenfeld & Nicolson)
Stuart Turton for The Seven Deaths of Evelyn Hardcastle (Raven Books)
Anne Youngson for Meet Me at the Museum (Doubleday)
2018 Costa Biography Award shortlist
Viv Albertine for To Throw Away Unopened (Faber & Faber)
Bart van Es for The Cut Out Girl (Fig Tree)
Raynor Winn for The Salt Path (Michael Joseph)
Benjamin Zephaniah for The Life and Rhymes of Benjamin Zephaniah: The Autobiography (Scribner)
2018 Costa Poetry Award shortlist
Zaffar Kunial for Us (Faber & Faber)
J.O. Morgan for Assurances (Jonathan Cape)
Richard Scott for Soho (Faber & Faber)
Hannah Sullivan for Three Poems (Faber & Faber)
2018 Costa Children's Book Award shortlist
David Almond for The Colour of the Sun (Hodder Children's Books)
Candy Gourlay for Bone Talk (David Fickling Books)
Matt Killeen for Orphan Monster Spy (Usborne)
Hilary McKay for The Skylarks' War (Macmillan Children's Books)

Follow Independent Culture on Facebook for all the latest on Film, TV, Music, and more
Join our commenting forum
Join thought-provoking conversations, follow other Independent readers and see their replies