Creativity may save us from tide of technology
The woes of the modern world were top of the agenda yesterday at 'The Independent'-sponsored Bath Literature Festival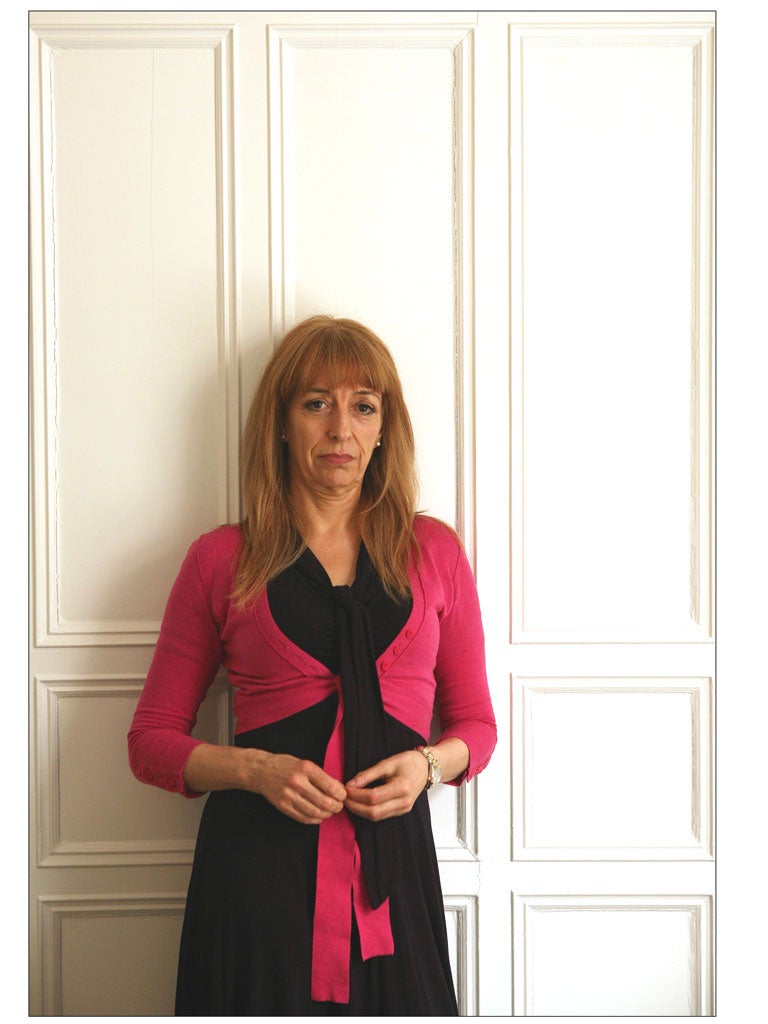 It is our creativity that might save us from being dehumanised by the onrush of new technologies, neuroscientist Susan Greenfield told an attentive but slightly gasping audience of more than 300 at The Independent Bath Literature Festival yesterday.
"We will need three things: a strong sense of our own identity; the ability to form new meanings – to see the world in new ways; and a sense of usefulness, that what we do contributes to a bigger context than ourselves."
Now, a confession. That quote comes from a quick chat with Baroness Greenfield after her talk – as she was rushing for a train. That talk, which she introduced as "the fastest neuroscience course in the world" was so full of ideas, delivered so fast, they proved tricky to capture.
Some of us got lost in her expositions of the role of the pre-frontal cortex in consciousness, how recreational drugs boost dopamine production and why London taxi drivers have a bigger hippocampus than the rest of us (it's where they put The Knowledge). Which may be why so many queued to buy her new book, You and Me: the Neuroscience of Identity.
Greenfield likes to think of herself as among "the least reductionist" of her brain-scanning peers. "The brain is like an orchestra," she explained. "Each instrument may have a specific role, but they always play together." Not that she's against a little deconstruction. At one point, she described how, at 16, in front of her three-year-old brother, she used her mother's kitchen scissors to dissect a rabbit destined for the dinner table. Including its eyes and brain.
Greenfield is more concerned with linkages than breakages. She worries about the type of links we make, in an increasingly interconnected world. The paradox is, she feels, that social networking in cyberspace may make those who rely on it feel increasingly lonely. And she spoke movingly about Alzheimer's disease. "For sufferers, it's like a reversal of childhood," she said. "Retracing the steps from the cognitive – all the things we've consciously learned – back to the purely sensory. A truly frightening state."
She is herself most saddened, she said, by fear of change: "When people feel so threatened by what's happening in their culture that they become hostile to it – in denial."
She expressed severe doubts about whether we can – on Facebook, perhaps – reshape ourselves as perfect, "by ticking boxes to put up an image of ourselves as we would like to be, rather than as we are in, say, a family crisis." The danger, she thinks, is that people no longer feel happy with their real identities "but see themselves as commodities".
Toksvig's bicycle ride into history
Sandi Toksvig, host of Radio 4's The News Quiz, has written travel books and children's stories for years. Now she is returning to the adult market with a new novel, Valentine Grey, set in the Boer War. "I saw this plaque [at] Canterbury Cathedral, commemorating a bicycle regiment in South Africa, and the image stayed with me," she told an audience at Bath Guildhall. "Just imagine, I thought, the effect of the veldt on your poor rubber tyres. When I came back and looked... again, it was actually the Anglo-Indian War. But by then I was hooked on the bicycles and the Boers." The book is out in September.
Dame in a tight spot without a corset
Best literary anecdote of the festival so far came from Sandi Toksvig, about Dame Ethel Smyth, dauntless composer of the Suffragette's hymn, "March of the Women." She was cycling to visit Virginia Woolf in Rodmel, Sussex, but felt anxious about her lack of a corset. So she dropped into a shop in a local village and bought a birdcage. She was later found, by other arriving lunch guests, in a hedgerow, striving to climb inside it.
Happy ending for couch potatoes
During an Independent Voices discussion of "Why are we so neurotic about food?" Candida Crewe, told the audience: "Like a dog, I eat only one meal a day. I don't have breakfast or lunch, only dinner." She added: "And when I was training for a marathon, I ran every day for a year and never lost a pound." You could hear scores of couch potatoes giving her a silent high-five.
What's on: Today's highlights
11.15am What are Universities for? Stefan Collini argues for a rethink on tertiary education
1pm Independent Voices – Are Books Doomed? JK Rowling's agent, Neil Blair, and Charlie Redmayne lead the discussion.
6.15pm The Golden Age of Arabic Science. BBC boffin Jim Al-Khalili argues that West and East should takes a fresh look at Baghdad's House of Wisdom.
8pm Tim Liardet and Fiona Sampson. Two of today's finest British poets discuss elegy and the music of what happens.
Join our commenting forum
Join thought-provoking conversations, follow other Independent readers and see their replies