Elif Shafak: Turkish author warns against rise of British nationalism
"What worries me is that we haven't learnt anything from history"
Nick Clark
Thursday 05 March 2015 19:56 Comments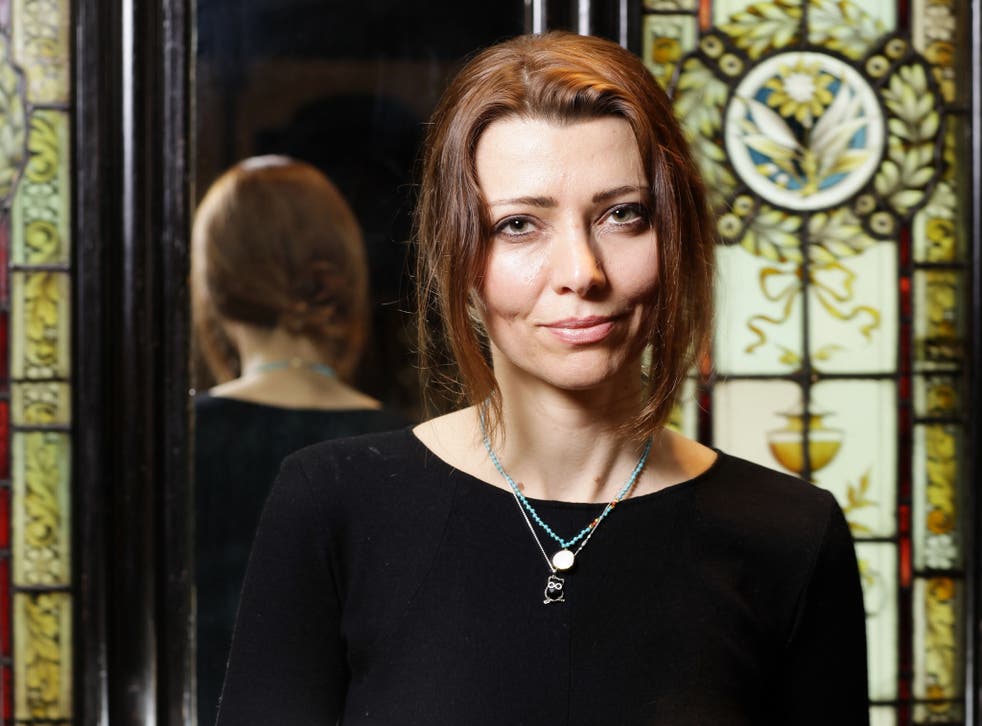 Turkey's best-selling woman writer has warned against the rise of nationalism in Britain, saying that London's "precious" multicultural scene was one of the main reasons she moved to the capital four years ago.
Elif Shafak spoke out against the rise of Ukip in Britain after witnessing the "bruising" effect of nationalism on the culture of her home country.
She told a packed audience at The Independent Bath Literature Festival that she was "very worried" about the rise of nationalism in the UK and added that she would like to share a platform with Nigel Farage to debate with him.
"Some of my English friends in the literary world say: 'Don't take it seriously'. But I do take it seriously," the novelist said. "One of the precious things that Turkey has lost is cosmopolitanism. Many minorities have left, or had to leave, and we have lost a lot."
Politicians across Europe belittling multiculturalism and targeting minorities "make me very sad", she said. "What worries me is that we haven't learnt anything from history. Not a long time ago, I'm talking about 70 years."
The desire for uniformity and people who look the same was disturbing, she added. "The illusion that similarity will bring safety worries me very much. It's nothing more than an illusion.
Independent Bath Literature Festival

Show all 5
"There are few cities in the world now where there is true diversity. This is precious; philosophy, creativity and true democracy always thrive on diversity. In places where it's not appreciated, democracy is bruised badly. This is what has happened in Turkey."
Shafak, author of 13 works, said: "I am very fond of London; intellectually I find it very inspiring. The multicultural aspect ... is very precious." She is the best-read female novelist in Turkey, and her work has been translated into more than 40 languages.
Shafak was born in Strasbourg and raised in Ankara, before moving to London in 2010 with her children.
"We won't learn anything from people who look and speak exactly like us," she insisted. "Others will challenge us and teach us and we can teach them in return."
The writer has won numerous literary awards, including France's prestigious Ordre des Arts et des Letters, and has been longlisted for the Women's Prize for Fiction.
She has long spoken out over the government and President Recep Tayyip Erdogan doing "nothing to further gender issues and equality. We have a big problem of gender violence". This, she said, had risen 1,400 per cent over the past decade. The issue was highlighted last month after demonstrations broke out across the country following the rape and murder of student Ozgecan Aslan.
Shafak said she did not "have the luxury" of being apolitical as a writer, and criticised Turkey, saying freedom of speech was "going backwards".
"Turkey is a very patriarchal, sexist and homophobic society," she said. "The literary world is no different. When you are a woman writer you are treated differently."
Register for free to continue reading
Registration is a free and easy way to support our truly independent journalism
By registering, you will also enjoy limited access to Premium articles, exclusive newsletters, commenting, and virtual events with our leading journalists
Already have an account? sign in
Join our new commenting forum
Join thought-provoking conversations, follow other Independent readers and see their replies