Everything extra JK Rowling has revealed about Harry Potter
The boy who lived still lives firmly in the head of Britain's favourite author - and she keeps telling us about him
Daisy Wyatt
Friday 04 September 2015 12:04 Comments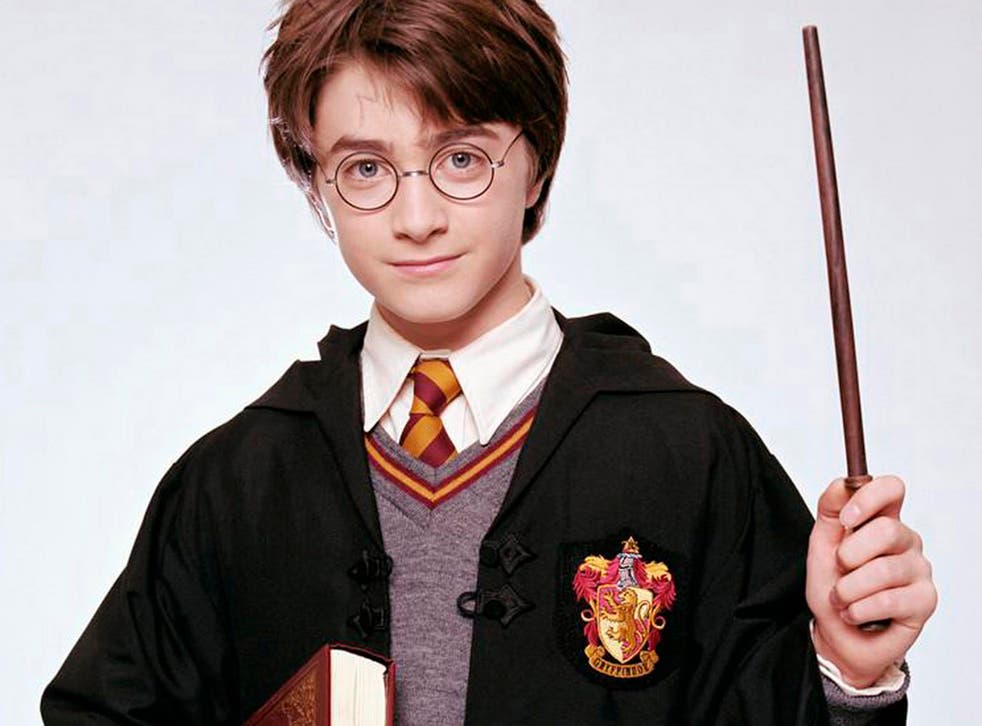 JK Rowling has been busy drip-feeding extra information about Harry Potter characters for over a year, as well as answering fan questions and giving insights into where the Hogwarts class of 1998 are now.
Her recent spate of Twitter activity appears to show the author is looking for something extra to fill her days with, perhaps suggesting some sort of Potter prequel will happen further down the line.
Fans will be crossing their toes for such news, but for now they have these tidbits of Harry Potter trivia to enjoy:
1) Harry Potter's eldest son James Sirius is in his first year at Hogwarts
Rowling tweeted to confirm James S Potter started at Hogwarts on 1 September 2015.
2) And predictably, he's been sorted into Gryffindor
Fans are hoping Harry's second son Albus will be sorted into Slytherin to mix up the Potter Gryffindor dynasty.
3) Harry is already greying aged 35
In a story Rowling published on Pottermore in 2014 in the form of an article written by Rita Skeeter, it emerged Harry has "a couple of threads of silver in his black hair". But that might just be the Daily Prophet hack being unkind as her Quick Quotes Quill has been known to be creative with the truth.
4) And now sports a "nasty cut over his right cheekbone"
To accompany his famous lightning scar (is this from battle of Hogwarts or has the Boy Who Lived been getting into yet more danger during his career as an Auror?)
5) Hermione is now the Deputy Head of The Department of Magical Law Enforcement
After a "meteoric rise" through the echelons of senior management at the Ministry for Magic. Where next but to the very top for the cleverest witch we know?
6) Ron works for his brothers' joke emporium and his ginger crop is "thinning slightly"
Ron has decided to go into his family business after working for the Auror Department at the Ministry of Magic, according to Rita Skeeter's report. We'd imagine Ron is characteristically disgruntled about joining Weasley's Wizard Wheezes but hopefully his siblings will cheer him up with the occasional practical joke.
7) There are no tuition fees at Hogwarts
Rowling tweeted in reply to a fan: "The Ministry of Magic covers the cost of all magical education!" This is despite Harry's concern in the first novel that he would be unable (as a lowly orphan) to cover the cost of his school fees (and Hogwarts' resemblance to some of the more expensive Public Schools in Britain) being brushed aside with revelations about the huge piles of gold left to him by his parents in Gringotts.
8) Teddy Lupin is currently Head Boy
And like his late mother Nymphadora Tonks, he is a Hufflepuff as well. Wonder if can change his hair colour as effectively..?
9) There is an American version of Hogwarts
Rowling has confirmed Newt Scamander, protagonist of the forthcoming Fantastic Beasts and Where To Find Them film, studied at the US equivalent of Hogwarts. But she's yet to reveal its name.
8) Harry did study alongside LGBT wizards
In answer to a fan question about whether there are lesbian, gay, bisexual and transgender wizards at Hogwarts, Rowling explained:
9) The Dursleys hated Harry because Vernon didn't get on with James Potter Snr
Writing on Pottermore, Rowling explained Vernon felt undermined and threatened by James Potter when Petunia invited James and Lily (Harry's mum) over to meet her fiancé Vernon.
"James was amused by Vernon, and made the mistake of showing it," she wrote, explaining that Harry's close resemblance to James fuelled Vernon's animosity towards his newphew.
10) Uncle Vernon is a big fan of Top Gear
So much so that he "signed a petition for Clarkson's reinstatement", according to Rowling. No surprises there then.
11) Hagrid could never produce a Patronus
"Hagrid couldn't produce a Patronus. It' very difficult," Rowling confirmed on Twitter, suggesting the defence spell that takes the shape of an animal with which the wizard or witch shares their deepest affinity was beyond Hagrid, who was expelled from Hogwarts. He used to hide his wand in an old umbrella and generally caused chaos when trying to perform spells.
12) JK Rowling is "sorry" for Fred Weasley's death
On the 17th anniversary of the bloody Battle of Hogwarts, Rowling said she was "really sorry about Fred".
13) But she most regrets killing off Florean Fortesque
Rather than Dumbledore or Dobby, it's the owner of Diagon Alley's ice-cream parlour who Rowling most regrets killing off in The Prisoner of Azkaban. "I seem to have him kidnapped and killed for no good reason," she wrote on Pottermore.
14) Moaning Myrtle's full name is vaguely familiar
Replying to a fan's question on Twitter, Rowling confirmed "Moaning Myrtle's full name was Myrtle Elizabeth Warren". The tweet rather backfired when fans notices the striking similarity between Myrtle's name and that of US Senator Elizabeth Warren.
15) Fluffy was repatriated to Greece after he was released into the forest
Never fear, the three-headed dog which guarded the Philosopher's Stone is alive and well and sunning himself on the beach.
16) Rowling hates Dolores Umbridge more than Voldermort
Rowling described Umbridge as "one of the characters for whom I feel the purest dislike. Her desire to control, to punish, and to inflict pain, all in the name of law and order, are, I think, every bit as reprehensible as Lord Voldermort's unvarnished espousal of evil."
Register for free to continue reading
Registration is a free and easy way to support our truly independent journalism
By registering, you will also enjoy limited access to Premium articles, exclusive newsletters, commenting, and virtual events with our leading journalists
Already have an account? sign in
Join our new commenting forum
Join thought-provoking conversations, follow other Independent readers and see their replies