Feminist writer's friendships: feel the fear and do it anyway
Emily Midorikawa and Emma Claire Sweeney wonder why creative collaboration between women is still perceived by some to be a threat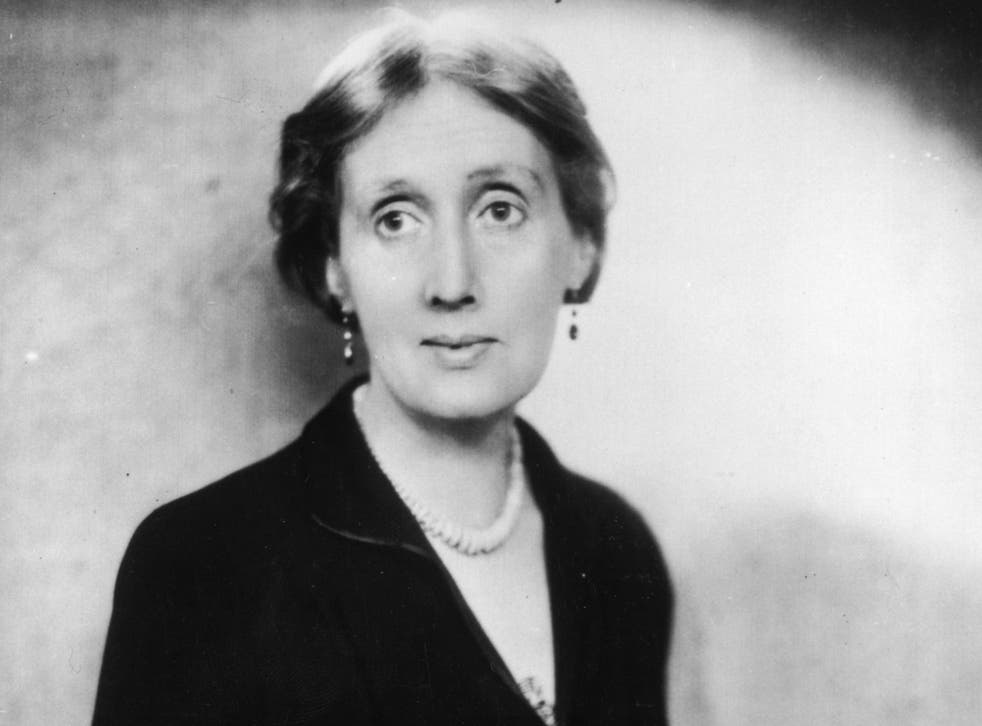 She was a tragic suicide victim, a Bloomsbury Set insider, a wistful-eyed beauty captured in black-and-white. Now a new exhibition at the National Portrait Gallery promises to throw new light on Virginia Woolf.
By focusing on some of the under-explored aspects of her life – beyond the male-dominated world of the Bloomsberries – the guest curator, Frances Spalding, seeks to present a Virginia Woolf for today.
Most fascinating to us is the way "Virginia Woolf: Art, Life and Vision" will shine a spotlight on the feminist author's relationships with other women. Research we've done for Something Rhymed, our blog celebrating female literary friendships, shows that these alliances can be both crucial and subversive.
The campaigns of today's feminists are clear evidence that collaboration between women can fuel stratospheric success.
Laura Bates, the immensely popular author of Everyday Sexism, credits her friendship with the novelist and No More Page 3 founder Lucy-Anne Holmes for the way it has emboldened her own efforts. "The power of women's solidarity and community is immense," Bates tells us, "and it's that spirit that we are drawing on with our collaborative action."
The two met in a pub after connecting online through their campaigns. Holmes's personality, described by Bates as "a whirlwind of energy and positivity and possibility", ensured that, by the end of the evening, the pair had agreed to hold a joint fund-raising comedy night in a West End theatre – an event designed to increase awareness of gender inequality and raise money for the End Violence Against Women Coalition.
Neither of them knew how to hire such a venue, what it would cost, or how to go about it. They didn't even know any comedians and they didn't have any financial back-up. "I never would have attempted something so ambitious," admits Bates, "if it weren't for Lucy's have a go attitude."
Holly Baxter and Rhiannon Lucy Coslett, the pair behind The Vagenda online magazine, were also quick to pick up on the power of female friendship. They were still students at UCL when they came up with the idea for their blog, which aims to "call bullshit" on the mainstream women's media. A book of the blog has just been published by Square Peg.
The Strength in Numbers approach of all these young feminists makes sense, and goes far beyond the scenario of two writer friends working together. Over 195,000 people have now signed the No More Page 3 petition and the Everyday Sexism and Vagenda twitter feeds currently have a combined total of over 188,000 followers.
Work for our blog has shown us that these kinds of friendships have traditionally been seen as so threatening that they have often been written out of history, or else distorted.
Virginia Woolf's legacy has suffered in just this way. She is widely remembered as the bitter foe of the author Katherine Mansfield. Certainly, their relationship was fired by rivalry. However, a letter and diaries featured in the new exhibition will reveal that theirs was actually an extraordinary literary collaboration. It's as if popular perceptions of ambitious women can't allow for them to be friends as well as competitors.
Biographers have also questioned Woolf's friendship with the composer and suffragist Dame Ethel Smyth, whose portrait will be displayed at the gallery. Famous for composing the anthem "March of the Women", which she is said to have conducted from her Holloway Prison window with her toothbrush, her irrepressible personality in fact stoked the flames of Woolf's feminism.
It was Woolf's book A Room of One's Own that brought her and Smyth together. The show includes the draft manuscript, which languished undiscovered until 1990 in Cambridge's Fitzwilliam Museum. Woolf originally delivered the playful polemic as lectures at the university's two all-female colleges. Here, she built a case for better educational and economic opportunities for women, and argued that collaborative female friendships could be powerful, and were therefore taboo.
Vera Brittain and Winifred Holtby are another significant pair of writer friends from roughly the same era, though their relationship played out quite differently from Woolf and Mansfield's. These two set out to champion each other's work right from the start of their careers. They were also, of course, two openly political writers.
Great leaps have undeniably been made since then. Today's feminists speak openly about their friendships, something Woolf called for in A Room of One's Own. And for all its pay gaps and glass ceilings, the job market has radically improved. Universities no longer bar their doors to women.
All the new feminists we spoke with had benefited from the kind of university educations that Woolf argued for, but none of them credited her as a particular influence.
In fact, few of the most well-known recent campaigners have been keen to affiliate themselves with their intellectual predecessors. The strides they've made have largely been down to their appeal to what Bates calls "the critical mass of people in the middle ground". But what does it say about today's society when feminists feel they can't talk about their political heritage if their campaigns are to succeed?
This is perhaps little wonder given the levels of misogyny that Bates has uncovered in British universities – rape-themed freshers' events amongst the most horrifying. They show that female students are still sometimes viewed as sex objects, even in the sort of hallowed academic spheres that Woolf was trying to open up to women.
In this sense, the dream of equal education that she so vividly imagined has only been partially achieved. Indeed, with such levels of sexual aggression on campus seemingly on the rise, women face barriers to education even within universities themselves.
Of course this is all part of a bigger picture. Although the internet has allowed new feminist projects to grow wildly from humble beginnings, the same internet has brought with it an unprecedented volume and intensity of bile from detractors.
Female friendship becomes all the more important in a world where women who ask simply to be given the same rights as men face shocking amounts of abuse.
Bates wonders whether she could have kept going without Holmes's support. "She's the first person I call when I receive a barrage of particularly bad rape or death threats," she tells us, "and she is there for me every single time."
It's a view with which Baxter and Coslett concur. "As much as friends and family try to understand," says Coslett, "they don't really know the sheer level of some of the aggression that you can get when you're writing about feminism." Baxter agrees that "It must be incredibly alienating and lonely" to have to face down attacks on your own. "I'm really glad we've had each other", she says.
Today's feminists are speaking up about the importance of their friendships. By working together, they've reignited the feminist spark for a new generation. But the sheer levels of misogyny they have suffered as a consequence suggest that female solidarity, while perhaps no longer taboo, is still every bit as subversive as it was in Woolf's day.
Writer friends Emily Midorikawa and Emma Claire Sweeney run the literary website somethingrhymed.com
Extract
The Diary of Virginia Woolf, Volume II 1920-1924
Edited by Anne Olivier Bell
"28 January 1923: A certain melancholy has been brooding over me this fortnight. I date it from Katherine's death. The feeling so often comes to me now – Yes. Go on writing of course: but in emptiness. There's no competition. I'm cock – a lonely cock whose crowing nothing breaks – of my walk. For our friendship had so much that was writing in it."
Join our new commenting forum
Join thought-provoking conversations, follow other Independent readers and see their replies