Flogging vlogging: First video bloggers conquered YouTube. Now they want us to buy their books
But, like celebrity biographies, some titles will work and some won't
Kate Youde
Sunday 23 November 2014 01:00 Comments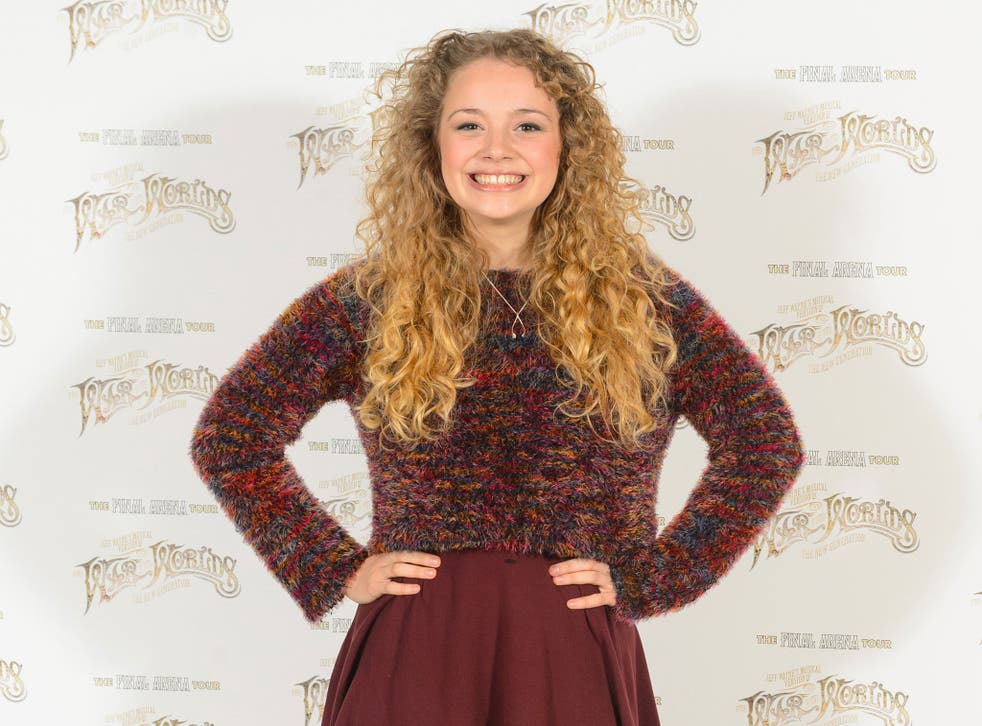 They found fame broadcasting over the internet, but increasing numbers of video bloggers are turning to the more traditional medium of print. Star vloggers are being snapped up for book deals, as publishers seek to capitalise on their huge fan bases and engage new audiences.
On Tuesday, Penguin will release the debut novel of Zoe Sugg, better known as the fashion and beauty vlogger Zoella, who entertains more than six million subscribers on her YouTube channel.
Even before its publication, the teen title Girl Online is at number three on Amazon's bestseller list, while her upcoming public signings in Glasgow, Manchester and Kent sold out within 24 hours of being announced.
"I'll be surprised if she is not Christmas number one," said Melissa Cox, head of range and children's at Waterstones. "It's publishing at the right time and, having looked at the competition, I think it's going to be a big-selling book and it's going to be a fast-selling book."
She said that it was a "natural step" for vloggers to create products and publish books, because that is what their fans want.
As a case in point, Sugg's boyfriend and fellow vlogger Alfie Deyes' The Pointless Book, which, like his YouTube channel PointlessBlog features games, activities and challenges, has sold more than 100,000 copies since its release in September. Last week, Blink Publishing announced it had signed Deyes, who has 3.3 million YouTube subscribers, for a further two books next year.
Sarah Emsley, deputy publishing director for non-fiction at Headline Publishing Group, which will release The Glam Guide by fashion, beauty and lifestyle vlogger Fleur de Force in February, said that while YouTubers' large fan bases were part of the appeal for publishers, it was important to approach vloggers with a "distinct message and voice".
"We are trying very much not to be seduced by the numbers, and instead identify the right vloggers," she said. "I think some of the vloggers we'd like to work with aren't necessarily those with the biggest number of subscribers." Sphere is publishing West End star and Its WayPastMyBedtime vlogger Carrie Hope Fletcher's "part memoir, part advice guide", All I Know Now: Wonderings and Reflections on Growing Up Gracefully, in April.
Fashion, beauty and lifestyle YouTuber Tanya Burr announced earlier this month – via a vlog, of course –that she will release a non-fiction book, Love Tanya, with Penguin next year.
Simon & Schuster is working with American YouTube personalities Justine Ezarik (aka iJustine), Connor Franta, Joey Graceffa, Shane Dawson and Shay Carl. "Vloggers are generating and sharing content in a new way but, most importantly for publishers, they're bringing a new and young audience back to books," said Abigail Bergstrom, commissioning editor at Simon & Schuster.
Jasper Sutcliffe, head of buying at Foyles, agreed vloggers were bringing new people into book shops and said that while some people had been quick to say print is "over", vloggers still want "to be exposed to a slightly more traditional market".
He added that, like celebrity biographies, some titles will work and some won't. "It needs publishers to translate the vlogging atmosphere into a book," he said. "They are quite different mediums and it's [about] how you transpose one into the other and still maintain the audience they have."
Register for free to continue reading
Registration is a free and easy way to support our truly independent journalism
By registering, you will also enjoy limited access to Premium articles, exclusive newsletters, commenting, and virtual events with our leading journalists
Already have an account? sign in
Join our new commenting forum
Join thought-provoking conversations, follow other Independent readers and see their replies