Gay, narcissistic and kinky – Batman as you always suspected him to be
After clues from George Clooney and writer of DC comic, Dark Knight is finally outed in book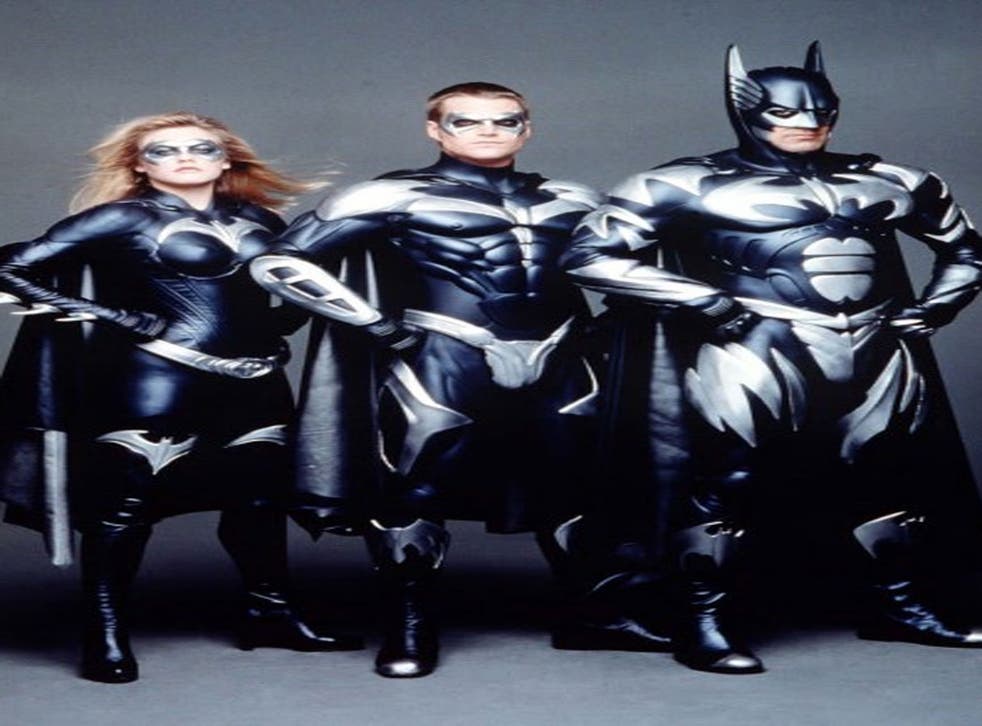 There's always been something more than a little camp about a superhero who sports tights and rubber nipples and enjoys the company of his Boy Wonder sidekick.
Now Batman has been "outed" as an ageing homosexual who picks up young men for one-night stands and sits next to Sir Elton John at New York charity dinners – at least for the purposes of a new novel.
The whispers about Gotham City's masked crime-fighter are confirmed in Erotic Lives of the Superheroes, which depicts Batman and Robin as a bickering gay couple whose sex life has gone flat.
Written by the Italian author Marco Mancassola, the novel imagines the erotic obsessions of Superman, Mister Fantastic and Mystique as their heroic abilities are dulled by the ageing process. Acclaimed upon its publication in Italy, the book, which centres on a murder mystery, arrives in the UK this week.
By portraying Batman as openly gay, Mancassola has made explicit leanings which have been tacit throughout the character's comic book and screen history.
Grant Morrison, who wrote Batman stories for DC Comics, claimed that "he's intended to be heterosexual, but the basis of the whole concept is utterly gay".
George Clooney, who played the crime fighter in the poorly received 1997 film Batman & Robin, said he intended the character to appear gay.
Homosexuality is just one aspect of Batman's secret erotic life, according to Mancassola. He told The Independent: "Batman has always had a very dark side. And it shouldn't be a shock that my version of this character indulges in weird forms of fetishism and extreme sex.
"Narcissism is his inner abyss. He let his only real love story miserably fail because he is in love with the mystery of youth – that inaccessible, fleeting kind of spirit that he sees in the eyes of his young male and female pick-ups."
DC Comics' lawyers may not appreciate Mancassola's reinvention of Batman as a fetishist, but the author said: "There was no intention to shock or offend anybody: Erotic Lives of the Superheroes is just an attempt at exploring the complex humanity of a group of characters."
In a nod to diversity, DC Comics has already reinvented Batwoman, as a Jewish lesbian, in a 2006 reboot. The fluid sexuality of Anne Hathaway's Catwoman in The Dark Knight Rises has also been the subject of debate.
The author admits that there are some hardcore comics fans who "can't forgive me for what I've done to their beloved characters. This is true especially when it comes to Batman, who comes across as the least nice character of the book – egocentric, ridiculously vain, in some way 'perverse'. But, actually, I depicted him that way because I love him. He is human. He embodies the tragedy into which contemporary society has transformed the fact of getting older."
Join our new commenting forum
Join thought-provoking conversations, follow other Independent readers and see their replies