George Orwell's 1984 sells out on Amazon as Trump adviser Kellyanne Conway refers to 'alternative facts'
The classic novel, first published in 1949, tells the story of a totalitarian regime where the Ministry of Truth disseminates propaganda and revises history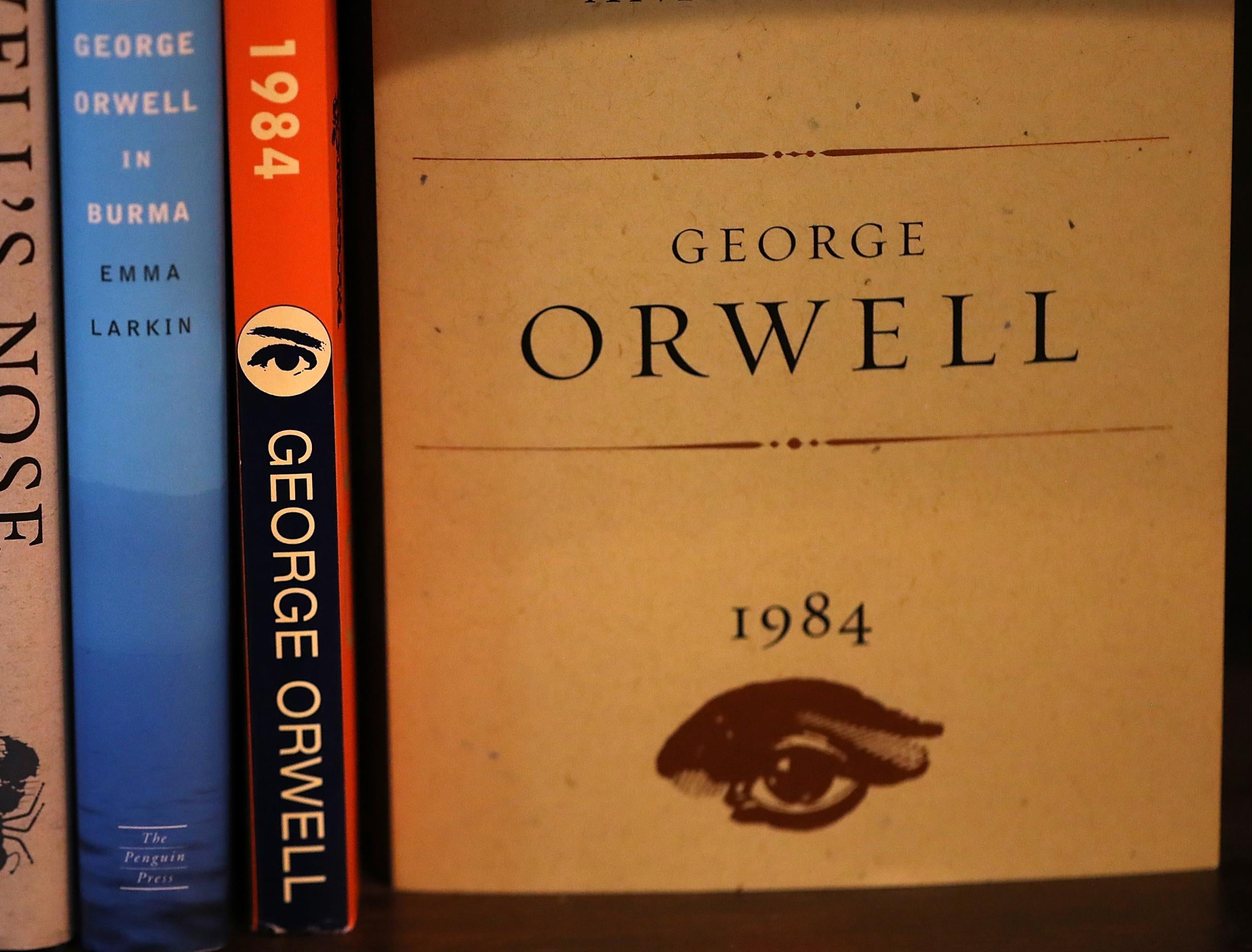 George Orwell's dystopian classic 1984 has sold out on Amazon in the US, just days after rising to the top of the site's bestseller list.
The seven-decade-old novel began its ascent at the start of the week, shortly after Donald Trump's adviser Kellyanne Conway coined the term "alternative facts" when asked to explain why press secretary Sean Spicer had made a statement to reporters riddled with inaccuracies.
The book, set in Airstrip One – formerly Britain – under a totalitarian regime, is famous for inventing the concept of Newspeak, a language designed by the government to influence the way people think through the words available to them. The language, which limits free thought and prevents "thought crimes", is promoted by the Ministry of Truth, a government department responsible for propaganda and historical revisionism.
Several journalists referred to Ms Conway's comments, made in an interview on Sunday, as Orwellian and compared them to the novel, which appears to have led to the enormous surge in sales.
Kellyanne Conway argues with Chuck Todd over 'alternative facts'
Now, the world's largest bookseller has become unable to meet demand, as publisher Penguin struggles to print more copies.
"We put through a 75,000 copy reprint this week. That is a substantial reprint and larger than our typical reprint for 1984" a Penguin spokesman said.
The spokesman explained that the start of the new school and university term always leads to a rise in sales of the book, since 1984 is a compulsory classroom text. But the size of this reprint is unusual. According to Nielsen BookScan, which measures most but not all book sales in the US, 1984 sold 47,000 copies in print since election day in November. That is up from 36,000 copies over the same period the previous year, an increase of 30 per cent.
BookScan's data does not reflect any of the new sales since inauguration day. Penguin did not provide any further data about the number of copies sold.
The controversial orders Donald Trump has already issued
Show all 9
The current second-bestselling book on Amazon is Tools of Titans: The Tactics, Routines, and Habits of Billionaires, Icons, and World-Class Performers. In fourth place is J D Vance's Hillbilly Elegy, which The New York Times listed as one of six books to help understand Trump's win.
Sales of 1984 also spiked in 2013, when leaks by Edward Snowden made National Security Agency surveillance a huge international news story.
Join our commenting forum
Join thought-provoking conversations, follow other Independent readers and see their replies