Harry Hill's close shave in 'Beano'
Sarah Morrison
Sunday 24 February 2013 01:00 Comments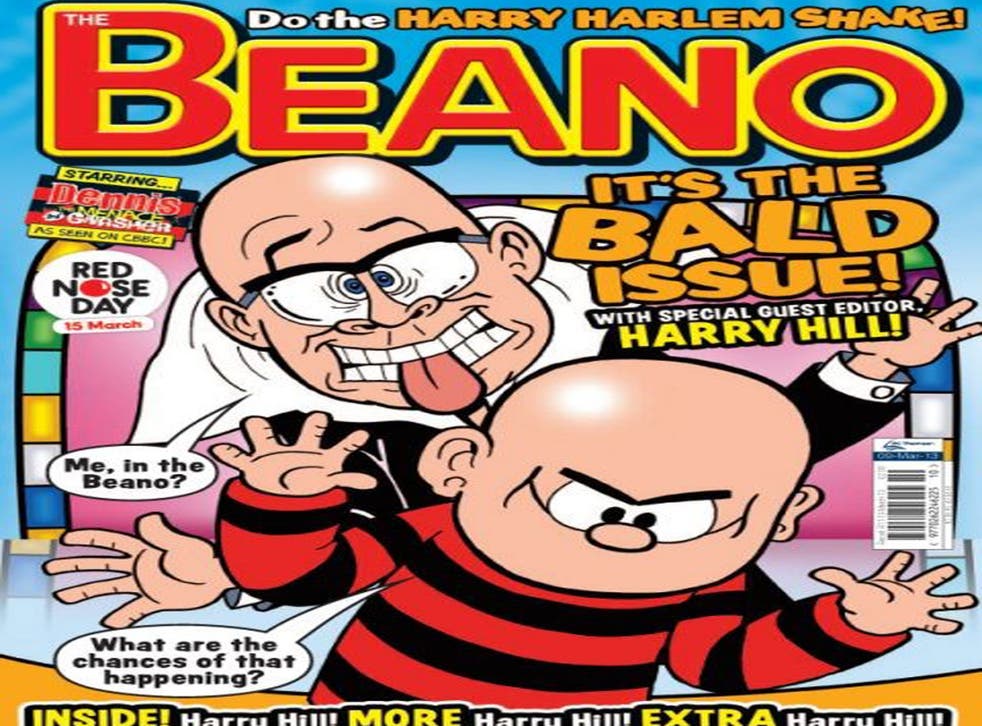 Every performer needs a trademark. Harry Hill has three: there's the big white collar and the thick-rimmed black specs. But, more than anything else, there's his bald head. Now, under his one-off editorship of one of the world's most famous weekly comics, characters are about to lose their hair – and so are some of Britain's best-known names.
When Beano asked Hill to guest-edit its pages in aid of Red Nose Day, it did not take him long to come up with the "bald issue". His razor, in the hands of Minnie the Minx, will wreak havoc on the locks of famous faces, including the Queen, the Prime Minister and Alex Salmond. Hill insists that the decision to shave the heads of Britain's elite was not a "political act".
"The bald issue tells the story of hair clippers going out of control. It was everyone I could think of. It was obvious – people associate me with being bald," Hill said, before adding, for accuracy's sake, "I'm not actually bald, I'm balding. I do have hair."
The issue goes on sale on 6 March.
Register for free to continue reading
Registration is a free and easy way to support our truly independent journalism
By registering, you will also enjoy limited access to Premium articles, exclusive newsletters, commenting, and virtual events with our leading journalists
Already have an account? sign in
Join our new commenting forum
Join thought-provoking conversations, follow other Independent readers and see their replies