Harry Potter and the Philosopher's Stone the 'deluxe' illustrated version to cost £150
Bloomsbury is on course to publish the first picture version of JK Rowling's novel in October
Matilda Battersby
Thursday 23 July 2015 09:33 Comments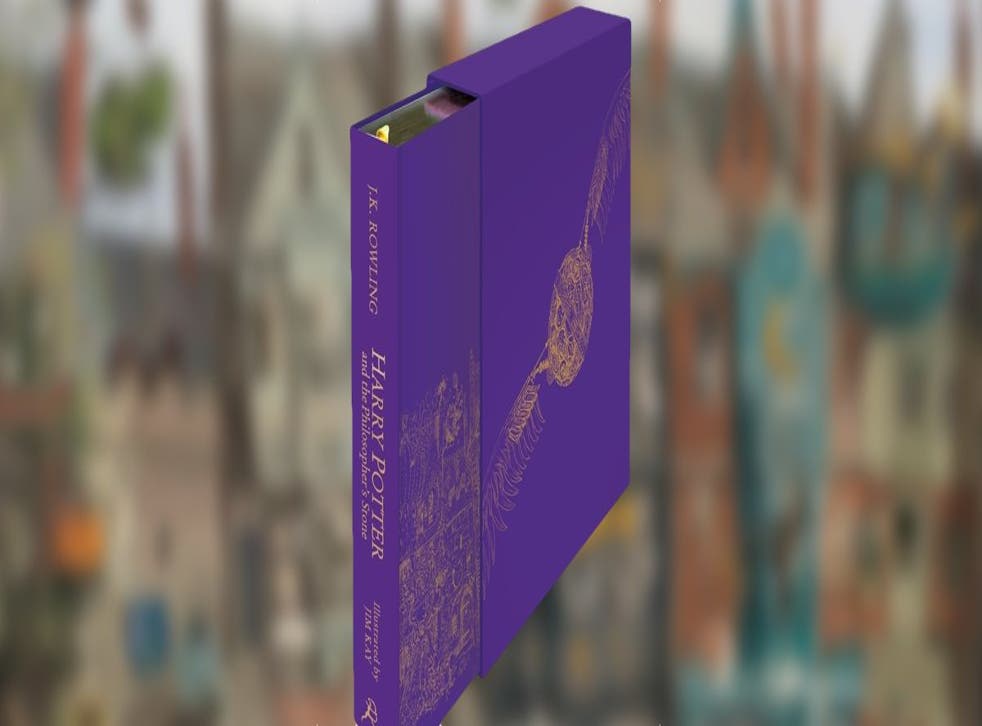 Ardent Harry Potter fans will soon be able to retire their much-thumbed copies of The Philosopher's Stone and invest in a "deluxe" illustrated version of JK Rowling's first novel.
However, readers might want to raid their Gringotts accounts as the beautiful tome with artwork by Jim Kay is priced at a whopping £150.
On 6 October Harry Potter and the Philosopher's Stone – Deluxe Illustrated Edition will be published alongside a more affordable £30 version also illustrated by Kay.
Ron Weasley, Hermione Granger, Draco Malfoy and Rubeus Hagrid can be seen in the first pictures but we are yet to see Kay's interpretation of the Chosen One himself, Harry.
"To be given the opportunity to design the characters, the clothing, the architecture and landscapes to possibly the most expansive fantasy world in children's literature, well, let's just say I'm extremely excited about it," Kay said earlier this year.
"The story is everything and so I want to bring what I can to really show the depth of Rowling's stories to their best."
Bloomsbury first announced its intention to produce illustrated editions of the seven Potter books in 2013 and shared three of Kay's illustrations in January.
"We are on schedule to publish the Illustrated Edition of Harry Potter and the Philosopher's Stone on 6 October," the publisher said in its first quarter trading update for investors today, adding: "Rights in the illustrations have already been sold in 24 languages."
The hardback will include a ribbon marker, head and tail bands, illustrated endpapers and artwork on every spread.
The "deluxe" version will feature a "pull-out double gatefold of Diagon Alley" and will include "intricate foiled line art by Kay on a real cloth cover and slipcase" and "gilt edges on premium grade paper."
Register for free to continue reading
Registration is a free and easy way to support our truly independent journalism
By registering, you will also enjoy limited access to Premium articles, exclusive newsletters, commenting, and virtual events with our leading journalists
Already have an account? sign in
Join our new commenting forum
Join thought-provoking conversations, follow other Independent readers and see their replies