Harry Potter book known as 'Holy Grail for collectors' stolen by burglars
Valuable edition of JK Rowling's first novel was one of only 500 printed in 1997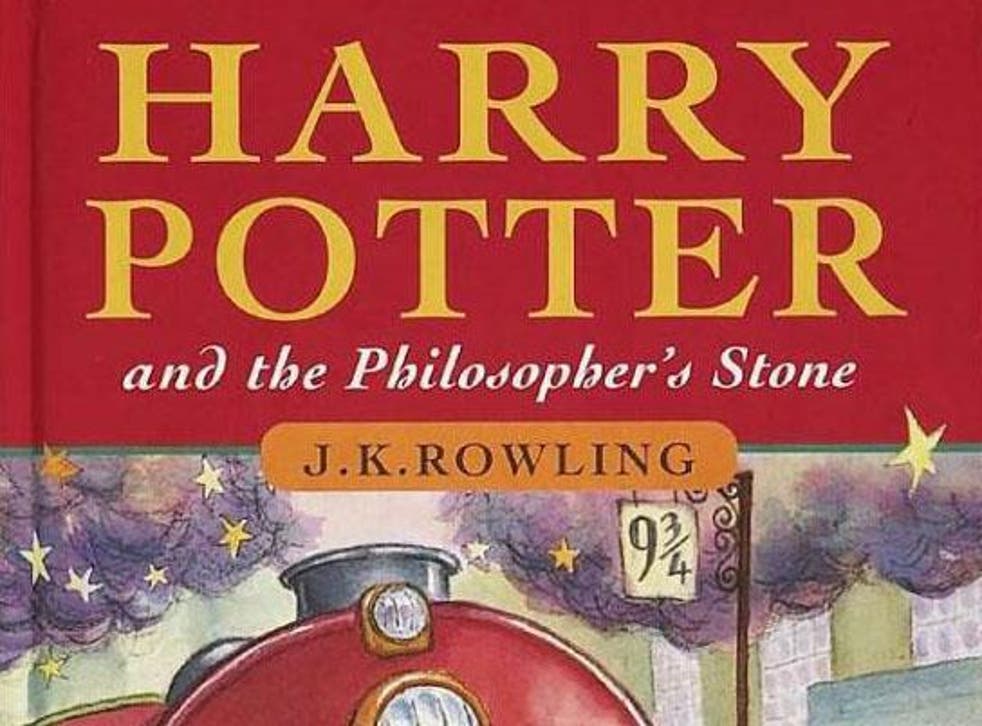 A rare first edition of Harry Potter and the Philosopher's Stone worth £40,000 has been stolen during a burglary of a Norfolk bookshop.
The book, described as the "Holy Grai" for Potter collectors, was one of a number of valuable titles taken by two suspects last week.
Only 500 copies - with the author listed as Joanne Rowling rather than JK Rowling - were published for the first printing in 1997 and 300 of those went to libraries.
In its guide for collecting Harry Potter Books, the Abebooks website said: "Hardcover first edition first printings of this 1997 book have become the 'Holy Grail' for Potter collectors. If you find one in the attic, then you've hit the jackpot." 
Police are now appealing for help tracing the book along with several other valuable titles including first editions of The Hobbit and Winnie the Pooh and a "thumbprint-signature" copy of Stephen Hawking's Brief History of Time.
PC Gideon Weigelt-Holmes said: "These books are very rare and in some cases unique and not the sort of thing you see every day.
"I am urging people, especially book dealers or those working in specialist book shops, to be vigilant in case they are offered for sale."
The books were stolen after two men broke into SN Books in Napier Place, Thetford, between 11.50pm on Monday 8 January and 1.30am on Tuesday 9 January this year.
The full list of stolen books, released by police, is:
Hardcover Bloomsbury first edition of J.K. Rowling's Harry Potter and the Philosopher's Stone in a red custom box worth around £40,000.
Hardcover signed first edition of Colour of Magic by Terry Pratchett worth around £9,000.
Set of four first editions of Winnie the Pooh in a black custom box worth around £5,000.
Hardcover first edition of The Hobbit from 1937 worth around £7,000.
First impression of The Great Gatsby from 1925 in a dark blue custom case worth around £2,000.
Paperback copy of Brief History of Time from 1983 with a thumbprint signature by Stephen Hawking.
Two first editions of the Gunslinger by Stephen King worth around £2,000 each.
Sketchbook from the 1820s-1840s by an unknown artist including pencil and water colour sketches.
SN Books is still listing a first edition of The Hobbit on eBay for £6,999.99. The entry is being watched by 31 people.
Anyone with information should contact PC Weigelt-Holmes at Thetford Police Station on 101.
Alternatively contact Crimestoppers anonymously on 0800 555 111.
Register for free to continue reading
Registration is a free and easy way to support our truly independent journalism
By registering, you will also enjoy limited access to Premium articles, exclusive newsletters, commenting, and virtual events with our leading journalists
Already have an account? sign in
Register for free to continue reading
Registration is a free and easy way to support our truly independent journalism
By registering, you will also enjoy limited access to Premium articles, exclusive newsletters, commenting, and virtual events with our leading journalists
Already have an account? sign in