Harry Potter: How reading the JK Rowling series can reduce prejudice
A study found that reading the fantasy novels improves tolerance of stigmatized groups across a range of demographics
Clarisse Loughrey
Sunday 13 November 2016 11:31 Comments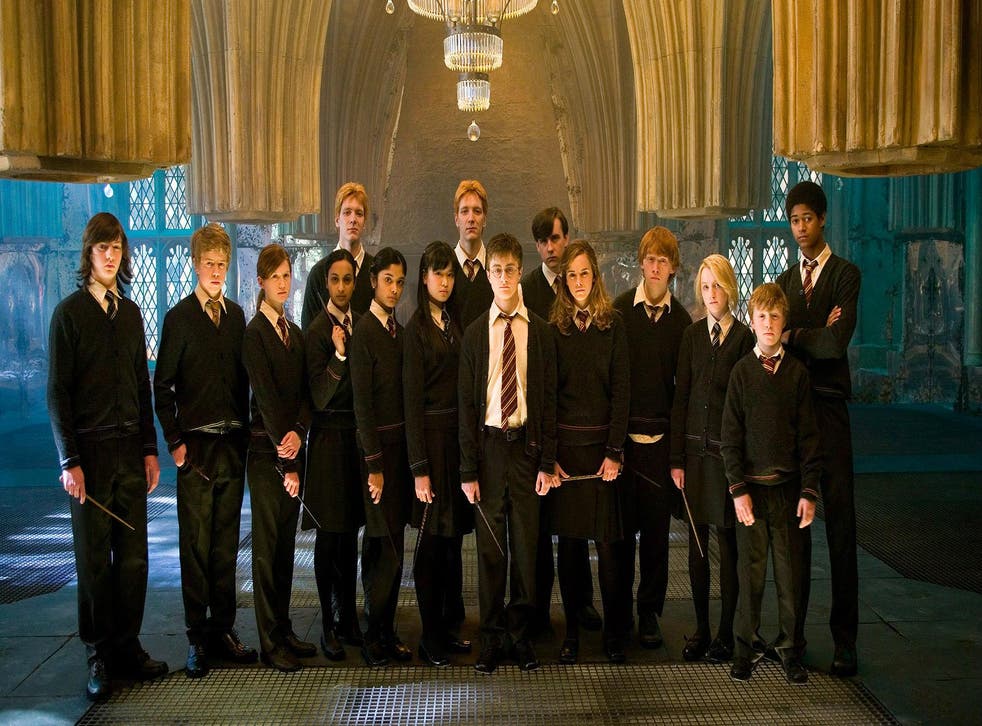 Frequenters of social media may have found a surprising level of comparison to recent political events and the world of Harry Potter; with fans using the series to process Donald Trump's shock win and strengthening protests against him through analogies within The Order of the Phoenix - specifically Voldemort's takeover of the Ministry of Magic and Dumbledore's Army.
It may seem like idle distraction from the truths of the situation but, in reality, the language being used here is of no coincidence; J.K. Rowling's fantasy series has become a key influencer amongst younger generations in helping to build empathy and battle negative attitudes and prejudices.
A 2014 study published by the Journal of Applied Social Psychology (via Scientific American) found that reading the Harry Potter books helped to improve attitudes towards stigmatized groups, as storytelling has long proven to do so by providing examples of intergroup contact; specifically between "in-groups" - the social group one identifies with - and "out-groups", a group one doesn't identify with or perceives as threatening.
Harry Potter, in particular, achieves this through Harry's continual contact and friendship with stigmatized groups, here represented by the "mudbloods": a group of half-muggle, half-wizard individuals who are scorned and persecuted by Lord Voldemort, who believes only in the legitimacy of "pureblood" wizards.
The study, led by Loris Vezzali of the University of Modena and Reggio Emilia in Italy, tested three sets of readers; the first focusing on 34 elementary school children, who were given a questionnaire to test their attitudes towards immigrants. The children were then divided into two groups that met once a week for six weeks to read and discuss passages from Harry Potter.
The first group focused on instances in the novels in which prejudice occurs, such as the scene in which Draco Malfoy calls Hermione a "filthy little mudblood"; the other group read passages unrelated to prejudice, such as the moment Harry buys his first wand.
Fantastic Beasts And Where To Find Them: JK Rowling on Dumbledore's sexuality
After the six weeks had ended, the children were once more tested on their attitudes towards immigrants; those who had read the passages dealing with prejudice and identified with Harry Potter were found to have significantly improved in their attitudes towards out-groups, while those who read neutral passages saw no change.
Two follow-up studies were then conducted with similar results: reading Harry Potter was found both to improve attitudes towards homosexuality amongst Italian high school students and towards refugees amongst English university students.
Though Rowling's work offers a more direct link with forging identification between "in-groups" and "out-groups", it forms part of a larger understanding in how reading literary fiction can improve empathy and compassion amongst readers, as discovered by a study conducted in 2013 by Science.
With the upcoming sequel to Fantastic Beasts and Where to Find Them potentially exploring Dumbeldore's sexuality, there's a chance the future of the Harry Potter universe may go to foster amongst fans even greater understanding and compassion towards the LGBT community. At a time like this, it's certainly needed.
Register for free to continue reading
Registration is a free and easy way to support our truly independent journalism
By registering, you will also enjoy limited access to Premium articles, exclusive newsletters, commenting, and virtual events with our leading journalists
Already have an account? sign in
Join our new commenting forum
Join thought-provoking conversations, follow other Independent readers and see their replies