How women are winning sci-fi's battle of the sexes
Say farewell to the Barbarella stereotype as rise in female authors drags genre into 21st century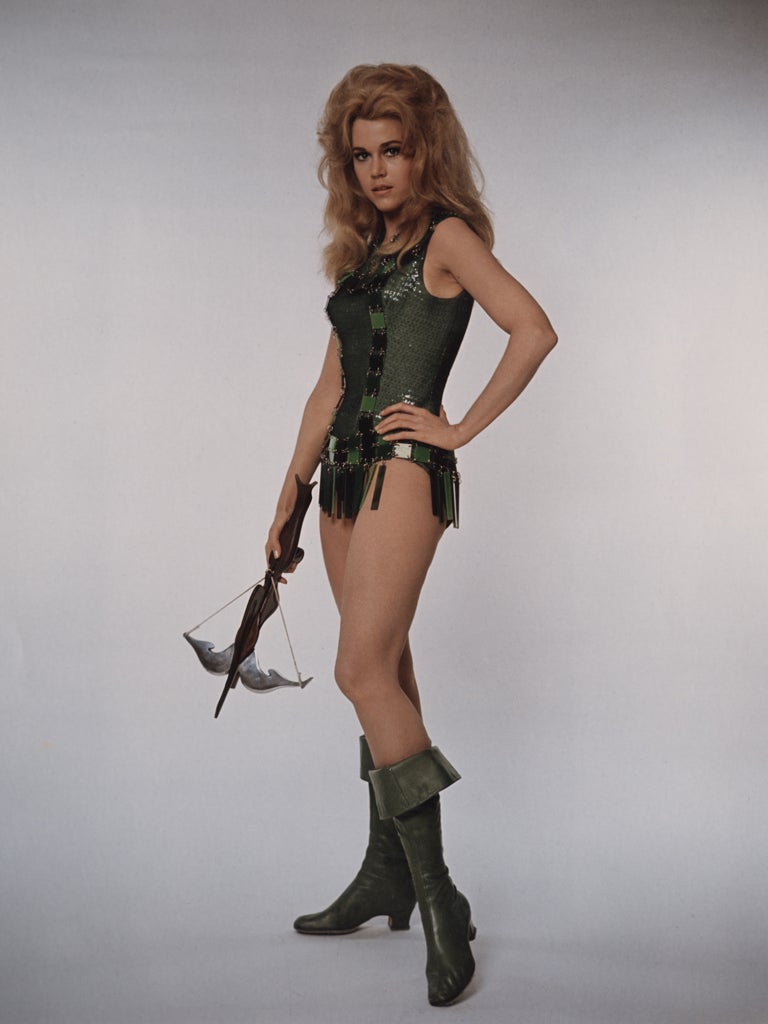 For a generation of science-fiction and fantasy readers who grew up with heroic male leads and women cast, all too often, in the role of scantily clad, Barbarella lookalikes and sidekicks, it is nothing less than a revolution. Whereas the sci-fi market has been dominated by novels written, mainly, by men for men, a series of bidding wars has erupted between publishers eager to secure novels by women.
In the most recent skirmish, Lauren Beukes's new book, The Shining Girls, which features time travel, was secured last month by HarperCollins for a six-figure sum. Similarly, Karen Thompson Walker's The Age of Miracles, about a giant earthquake which knocks the world off its axis, slowing down time, was bought earlier in the year by Simon & Schuster for almost £500,000. And Deborah Harkness's historical fantasy, A Discovery of Witches, has been the toast of recent international book fairs.
Such large advances are increasingly rare, even for established mainstream authors, and virtually unheard of in the sci-fi and fantasy genre. Experts suggest the deals signal a shift in attitude towards the genres by major publishers, which have in the past been accused of genre-snobbery.
Publishers say they are now receiving many more manuscripts from female authors writing sci-fi. Gillian Redfearn, at Gollancz, the biggest UK publisher of sci-fi and fantasy, said: "Far more women are submitting their manuscripts... and they are often really fantastic. I think, on the whole, we had seen fewer manuscripts from women than men because men write them and think, 'oh, this is brilliant', and send them in. Women write manuscripts and think: 'oh, I need to revise it, it needs to be perfect'. We took on a debut by Elspeth Cooper earlier this year: it took her 10 years – not just to write – but to submit her novel. Within two weeks she had deals in the UK, US, France and Germany."
Women writers have always had a strong presence in sci-fi and fantasy fiction – Mary Shelley's Frankenstein is one of the first examples – yet they have often been over- shadowed by male counterparts. Until 1960 only 1,000 stories published in sci-fi magazines by around 200 female-identified writers had been documented – making up just 10 to 15 per cent of contributors. Many women authors used male pen names to help their cause.
Earlier this year, accusations of sexism were levelled at the British Fantasy Society (BFS) after a collection of interviews with 16 horror writers failed to include a single woman.
Lauren Beukes believes the image of women in sci-fi epitomised by films such as Barbarella and the "orgasmatron" are in the past. "The stuff I was reading in my teens were books like the Dragonlance Chronicles, and there were really strong female characters in those... There is more of a stage now for female writers."
Ally Condie
Crossed
The second in a trilogy, Crossed, out in the UK next week, is a young adult romance set in a dystopian future. Disney bought the rights to film the trilogy before the books were even written.
Elspeth Cooper
Songs of the Earth
The first instalment of The Wild Hunt trilogy was completed after Cooper was diagnosed with multiple sclerosis in 2004.
Cinda Williams Chima
Heir Trilogy
The fantasy writing of the best-selling author from Ohio is said to have been influenced by her fortune-telling grandmother and Celtic magical beliefs.
Lauren Beukes
Zoo City
South African Beukes won this year's Arthur C Clarke Award, the UK's top sci-fi prize. Judges said it showed "stunning imagination to produce a world recognisably ours and obviously different."
Join our commenting forum
Join thought-provoking conversations, follow other Independent readers and see their replies