I fantasised about killing Thatcher, admits Mantel
Author transforms her moment of murderous reverie into fiction as a new short story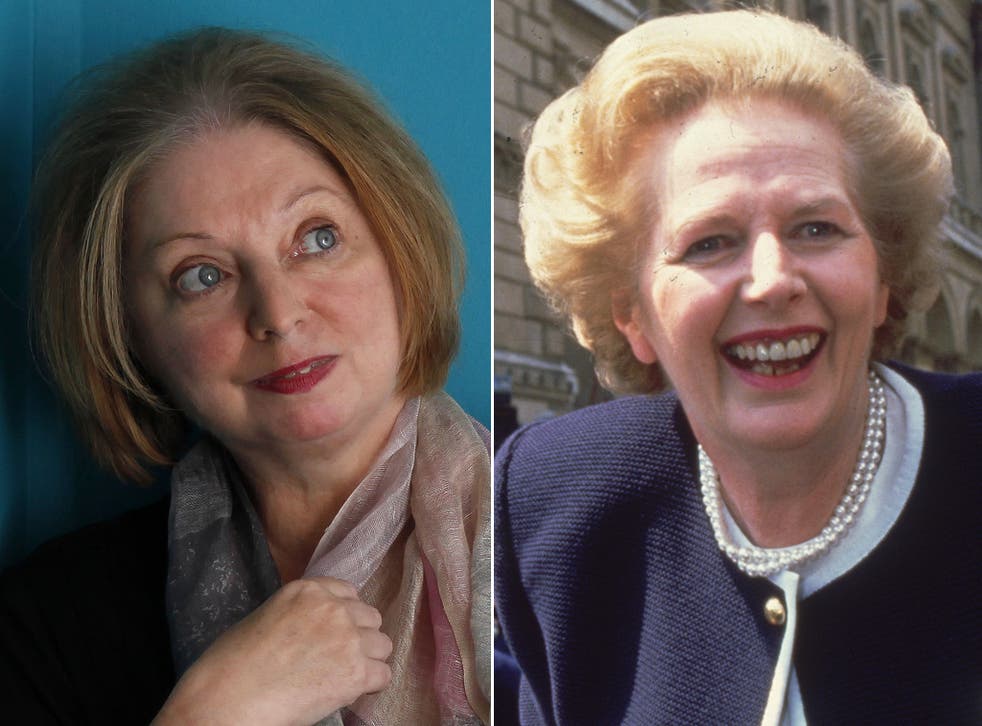 Author Hilary Mantel has described how she fantasised about killing Margaret Thatcher after finding herself within shooting range of the former Prime Minister.
"I thought, if I wasn't me, if I was someone else, she'd be dead," said Mantel, recalling the moment she saw the then Conservative leader walking around the hospital gardens opposite her flat in Windsor in 1983.
"Immediately your eyes measure the distance," she said in an interview with The Guardian newspaper, cocking her hand into a gun.
Mantel's moment of murderous reverie has now been transformed into fiction as a short story called "Hilary Mantel: The Assassination of Margaret Thatcher – August 6th 1983", which is included in her first short story collection for 11 years. She has been working on the Thatcher story for more than 30 years.
The story, in which a wealthy woman lets a man who turns out to be a Thatcher-targeting assassin into her flat, was published by in The Guardian today.
The newspaper claimed that its rival the Telegraph pulled out of an expensive deal to publish the extracts first after a senior editor decided they were too offensive for the its Tory-supporting readers.
A spokesperson for Telegraph Media Group responded: "Stories and features get spiked all the time; it is called editing. When the editors read the full story, it was decided that it was not something that Telegraph readers would appreciate."
Mantel, who has twice been awarded the Booker Prize for her historical novels Wolf Hall and Bringing Up the Bodies, insisted she was not attempting to cash in on Lady Thatcher's death.
"I am concerned with respect. I'm not concerned with taste," she said in the interview. "I would have happily concluded the story in her lifetime but couldn't – it was my technical difficulty, not any delicacy."
"I believe in walking that line. You mustn't be too timid to risk getting it wrong."
This is not the first time that Mantel has attracted headlines with provocative writing about prominent public figures. In a London Review of Books lecture in 2013 she described the Duchess of Cambridge as a personality-free "shop window mannequin" whose sole purpose is to deliver an heir to the throne.
The Duchess, she claimed, is a bland, "machine-made" Princess, who must have been "designed by committee".
Mantel subsequently refused to apologise, saying her comments had been taken out of context. "My whole theme was the way we maltreat royal persons, making them one superhuman, and yet less than human," she said in her defence at the time.
Despite the dark storytelling in her new work, Mantel describes Lady Thatcher as a fantastic character who was "the very stuff of drama". Mantel said that like Thomas Cromwell – the subject of her acclaimed Booker-winning titles that are now Royal Shakespeare Company stage productions - Thatcher demonstrated creativity in politics because she despised "history as a constraint".
However, Mantel said she was not a supporter of the Thatcher era, and said that she still felt "boiling detestation" when she thought of the Conservative leader who did "long-standing damage in many areas of national life".
The author said she also believes that Thatcher's "masculine qualities" went against feminism.
Register for free to continue reading
Registration is a free and easy way to support our truly independent journalism
By registering, you will also enjoy limited access to Premium articles, exclusive newsletters, commenting, and virtual events with our leading journalists
Already have an account? sign in
Register for free to continue reading
Registration is a free and easy way to support our truly independent journalism
By registering, you will also enjoy limited access to Premium articles, exclusive newsletters, commenting, and virtual events with our leading journalists
Already have an account? sign in
Join our new commenting forum
Join thought-provoking conversations, follow other Independent readers and see their replies