I stole from Wikipedia but it's not plagiarism, says Houellebecq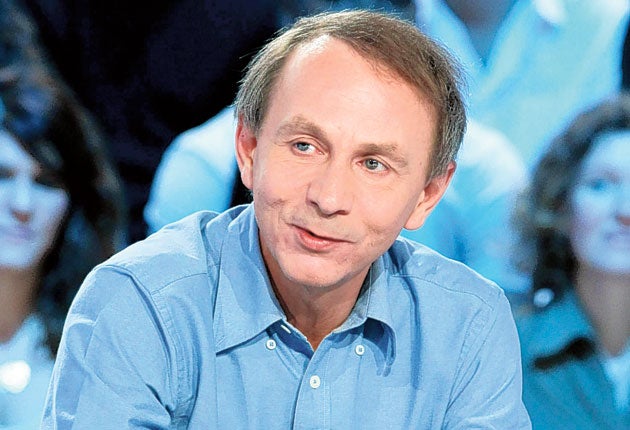 Stealing from Wikipedia, the online encyclopedia, is not necessarily plagiarism. It can also be an experimental form of literature. Even a form of "beauty".
This was the angry defence made by the best-selling French novelist Michel Houellebecq this week after allegations that he lifted passages of his latest book from Wikipedia.fr.
Houellebecq, who is the most successful French novelist outside France, does not deny that he copied technical descriptions from the anonymous compilers of Wikipedia. A couple of passages in his acclaimed new novel La Carte et le Territoire were lifted verbatim. They include a description of how flies have sex.
However, he dismissed as "ridiculous" a suggestion in the French website Slate.fr that copying and pasting from Wikipedia might be considered a form of plagiarism. His whole style, he pointed out, was based on borrowing banal and technical descriptions from everyday life and weaving them into something artistic.
"If these people really think that [this is plagiarism], they haven't got the first notion of what literature is," he said. "This is part of my method.
"This approach, muddling real documents and fiction, has been used by many authors. I have been influenced especially by [Georges] Perec and [Jorge Luis] Borges... I hope that this contributes to the beauty of my books, using this kind of material."
Houellebecq's previous works have been accused of racism, sexism and obscenity. This is the first time that he has been accused of stealing. His new book, published last week, was acclaimed as a "work of genius" by the newspaper Libération. It is runaway favourite to win the most prestigious of French literary prizes, the Prix Goncourt, this autumn.
In a calm, almost apologetic article, Slate.fr acknowledged that the passages borrowed from Wikipedia were probably a literary device. It pointed out, however, that they had not been placed in inverted commas or acknowledged.
Houellebecq's publishers, Flammarion, also rejected the suggestion that this might be considered a form of plagiarism. It was the author's "style", the publishers said, "to use official statements and sites as literary raw material and include them in his books after, sometimes, lightly amending them. If some appear to have been taken word for word, they are only brief quotations which cannot in any way be considered anything so serious as plagiarism."
La Carte et le Territoire is part thriller, part satirical comedy. It centres on the triumphs and demise, of a young, contemporary artist who has a worldwide success by photographing old Michelin maps.
Several French celebrities, including two news anchors, a game-show presenter, and Houellebecq himself, are satirised under their own names.
Unlike Houellebecq's previous books, the new one contains no attacks on Islam and no overt misogyny. Even the title, however, has been the subject of claims of plagiarism. An obscure French novelist, Michel Lévy, has complained that the title is exactly the same as that of a book that he published at his own expense in 1999. Since the title is unremarkable, this is hardly a damaging allegation.
The identical passages pointed out by Slate.fr are potentially more troubling. Houellebecq describes the reproduction of flies in a 200-word passage. It begins "each female of Musca domestica can lay up to 500 or even 1,000 eggs. These eggs are white and measure about 1.2 millimetres long..."
Wikipedia. fr says: "Each female can lay up to 500 or even 1,000 eggs, on five occasions with around 100 eggs laid each time. These eggs are white and measure about 1.2 millimetres long..."
The two passages continue almost verbatim.
Houellebecq told a radio interviewer that taking passages word for word was not stealing so long as the motives were to recycle them for artistic purposes. "This is a skilled insult," he said. "Using a big word like plagiarism... always causes some damage. It will always do lasting damage, like accusations of racism."
Join our commenting forum
Join thought-provoking conversations, follow other Independent readers and see their replies