Iain Banks and finding the right words after cancer diagnosis
Author Iain Banks revealed his terminal diagnosis on his website. Others are using social networks to reveal details of their condition. Is sharing online one of the best ways to deal with a serious illness? Simon Usborne finds out
Simon Usborne
Wednesday 03 April 2013 18:27 Comments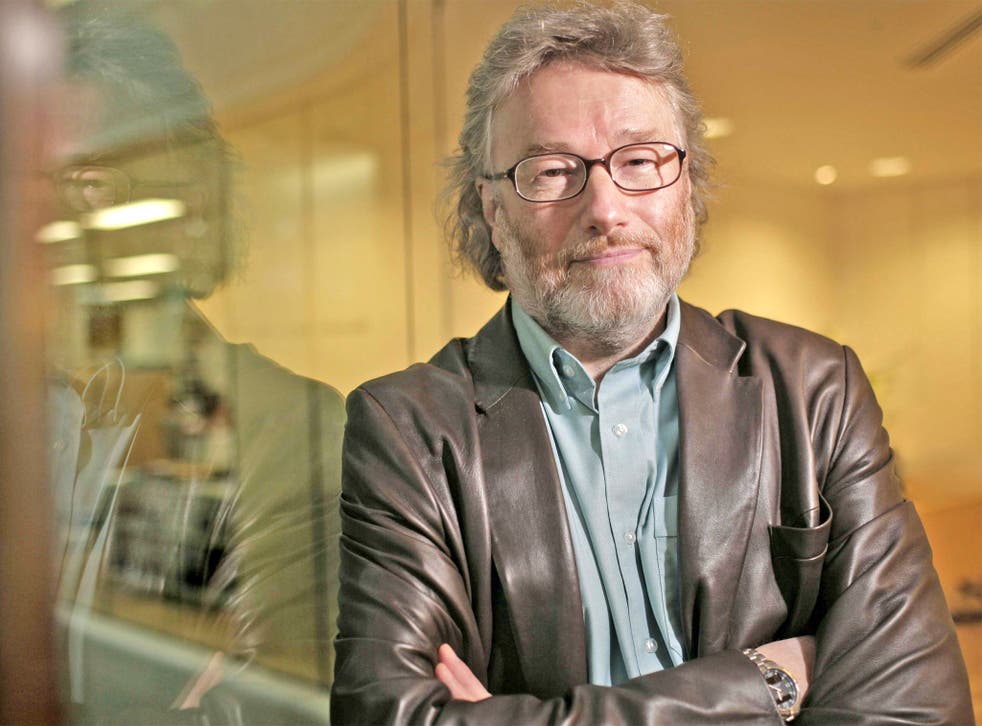 It used to be that you needed a newspaper column or book deal to log your journey through illness outside your social circle or the pages of your own diary. But the announcement by Iain Banks that he has months to live after being diagnosed with cancer shows the extent to which audiences have grown for those to whom sharing can be a form of treatment.
The writer said he was setting up a website at which friends, family and fans could follow his progress. It's not clear how detailed posts at iain-banks.net will be, but its key feature is its very ordinariness. Social media and blogs have made potential publishers of us all, with immediate audiences.
Matilda Tristram is a children's writer and lecturer who was diagnosed with colon cancer in February. "At first I didn't really want anyone to know," she says. "I was worried about people I worked for finding out and thought I wouldn't be able to write about it anyway because it would be too painful and traumatic." That changed, she says, about a month ago, when, "it started to feel like it helped to write it down."
Tristram, 31, is pregnant, which complicates her chemotherapy. She wants doctors to learn from her rare case so set up a secondary Twitter feed, @colonoclast, through which she shares thoughts and links to her comic strips.
Like Banks, who said "ghoulish humour" helped him and his partner, Tristram finds solace in laughter. Her Twitter profile reads: "Replacing Sharon Osbourne as the glamourous young face of colon cancer."
"It would be great if I can help other people but if I can also find ways to make jokes about this stuff happening, it makes me feel better," she says. As it happens, Tristram has received dozens of supportive messages, including one from a lecturer in medicine who had shown Tristram's work to students.
"That makes me want to carry on," she says.
Sometimes humour can create new shades of black. Kate Granger, a doctor with terminal cancer, shocked audiences on BBC Radio 5 Live this week when she revealed plans to broadcast her death on Twitter feed using the hashtag, #deathbedlive. Tweets would be humorous, she said.
But, she explained: "it's my coping mechanism and I'm living this journey with a smile on my face. I've witnessed in my professional life that people who are positive about illness tend to survive longer with less symptoms."
Banks, Tristram and Granger follow the example set in the 1990s by writers with cancer such as John Diamond, Martyn Harris and Ruth Picardie, all of whom died of their illnesses.
Diamond, who was married to the writer and cook Nigella Lawson, nicknamed himself Mr Celebrity Cancer and, in one of his columns, said this about sharing: "I'm not suggesting that writing about mortality forces me to confront it any more honestly, but it certainly helps me deal with what's happening.
"It's as valid and useful for me to do this as it would be to go into complete denial or to spend my days at some centre for positive thinking. Trust me on this, will you?"
Register for free to continue reading
Registration is a free and easy way to support our truly independent journalism
By registering, you will also enjoy limited access to Premium articles, exclusive newsletters, commenting, and virtual events with our leading journalists
Already have an account? sign in
Join our new commenting forum
Join thought-provoking conversations, follow other Independent readers and see their replies