Jackie Chan describes himself in new memoir as a 'nasty jerk' who once threw his son across the room
The 64-year-old Chinese actor makes personal revelations in his new memoir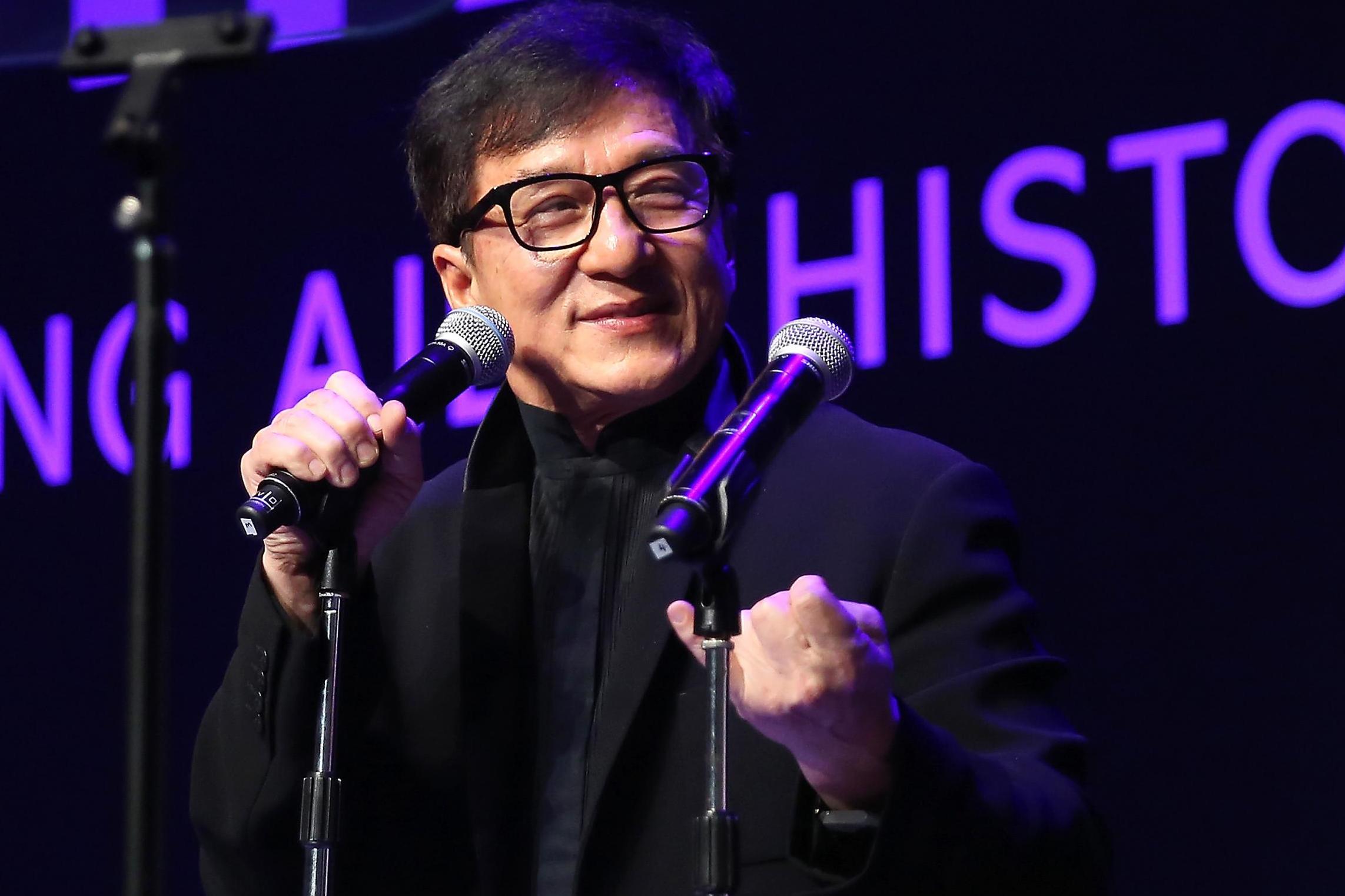 Jackie Chan has made personal revelations about his past in a new memoir, in which he refers to himself as a "nasty jerk" and recounts throwing his toddler son across the room on one occasion.
Never Grow Up was first published in Chinese in 2015 and became available in English on Tuesday.
The Chinese actor, 64, reflects on his rise to fame and his former habits in the book, saying that when he was younger, he spent a significant part of his money on "drinking, gambling and girls".
He mentions a woman he knew by the name Number Nine, whom he visited several times at a club.
"Every night, Number Nine and I would squeeze into her dingy little cubicle, the low ceiling right above us ... There were times when I'd notice people trying to peep through the cracks in the door at us," reads one of the quotes from the book transcribed by CNN.
"Yet this little cubicle seemed like paradise to me."
Looking back at his newfound stardom, Chan recounts: "I drunk drove all the time. In the morning, I'd crash my Porsche, then in the evening, I'd total a Mercedes-Benz. All day long, I went around in a haze."
Chan also remembers an incident that occurred when his son Jaycee Chan, now 36, was two.
"I picked him up with one hand and flung him across the room, and he crashed into the sofa," the actor states. "With the amount of force I used, if he'd hit the back or armrests, it could have been quite serious."
The honorary Oscar winner says he "immediately" regretted the gesture and never "threw" or "hit" his son again.
Chan, the fifth highest paid actor in the world according to Forbes's 2018 ranking, also mentions his affair with former beauty queen Elaine Ng, describing his wife Joan Lin, with whom he has been married since 1982, as a "strong woman".
He does not, however, acknowledge the daughter he fathered during the affair, named Etta Ng.
Ng announced on social media last month that she and her girlfriend, social media influencer Andi Autumn, had got married.
Support free-thinking journalism and attend Independent events
Join our commenting forum
Join thought-provoking conversations, follow other Independent readers and see their replies