JK Rowling lawyer fined over Robert Galbraith Cuckoo's Calling identity leak
Christopher Gossage was found to have breached privacy rules by the SRA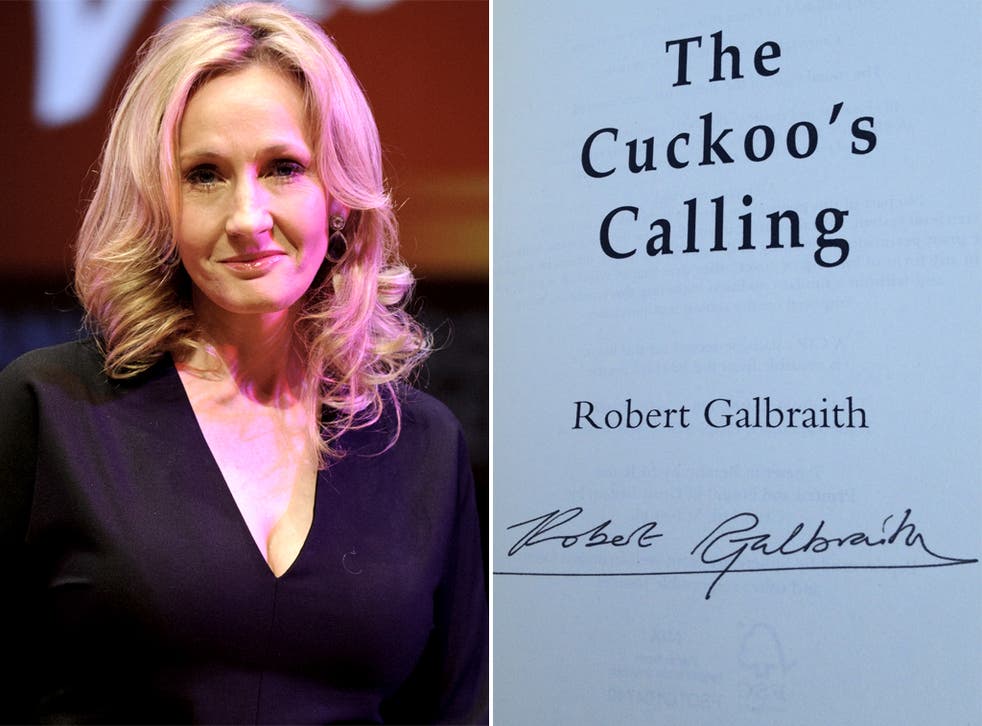 The solicitor who revealed JK Rowling as the author behind the pseudonym Robert Galbraith has been fined £1,000 for breaching privacy rules.
Christopher Gossage, a partner at Russells Solicitors in London, has also been issued with a written rebuke from the Solicitor's Regulation Authority (SRA).
Gossage was fined for breach of client confidentiality after he told his wife's best friend that Robert Galbraith was the pen name used by Rowling to write The Cuckoo's Calling.
Rowling's pseudonym was publicly revealed by The Sunday Times in July last year after Gossage's friend Judith Callegari revealed the information during a Twitter exchange with journalist India Knight.
The author took legal action against Gossage and Callegari last July for breach of confidence and was awarded damages in the form of a "substantial" charity donation.
Rowling said at the time she would donate the damages pay-out to the Soldier's Charity, formerly known as the Army Benevolent Fund.
The author said she had assumed "total confidentiality" from Russells Solicitors and revealed she had only told a "tiny number" of people about her pen name.
The law firm apologised last year, adding that Rowling's pseudonym was revealed by Gossage during a "private conversation" and that "the disclosure was made in confidence to someone he trusted implicitly".
Speaking at the time about her decision to publish under a pen name, Rowling said it was a "liberating experience" to be able to publish "without hype or expectation" in comparison to the hype surrounding her Harry Potter novels.
The crime novel had received positive reviews when it was published in April, yet until the identity of the author was revealed it had sold about 1,500 copies in hardback.
The Cuckoo's Calling follows private investigator Cormoran Strike, who is brought in to investigate when a model falls to her death from a Mayfair balcony.
It received praise from crime writers including Ms McDermid, Mark Billingham and Alex Gray before they knew the true identity of the author.
Join our new commenting forum
Join thought-provoking conversations, follow other Independent readers and see their replies