Jonathan Coe: Author of Number 11 says British readers 'aren't interested in having themselves reflected' in fiction
'In other European countries my books are seen as dispatches from Britain, with how current politics is impacting on the country'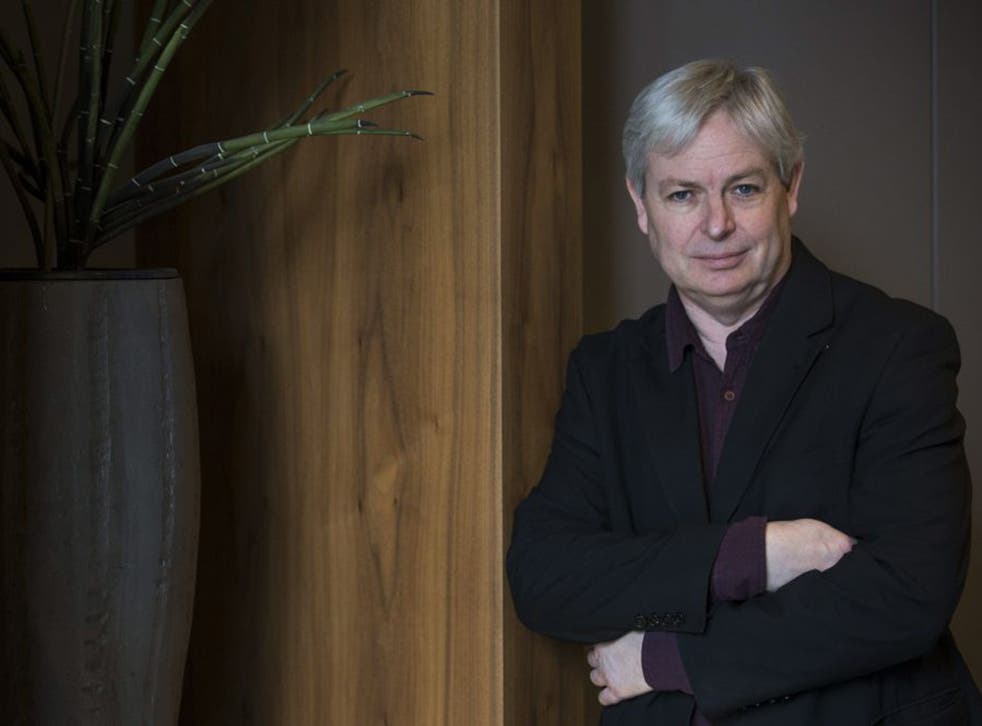 Novelist Jonathan Coe has suggested that British readers "aren't interested in having themselves reflected" in fiction, after it emerged that his books now sell significantly better France than in the UK.
Speaking to The Independent, the author of What a Carve Up! and The Rotters' Club, said he was delighted that his novels satirising the hypocrisy of UK society enjoy huge success on the Continent. He is notably popular in Italy and Greece - where prime minister Alexis Tsipras is among his admirers.
"In other European countries my books are seen as dispatches from Britain, with how current politics is impacting on the country," he said. "In Britain, people get that from the papers and the news every day." Foreign readers find the British class system seems particularly fascinating "and they hope that my books may unpick some of that for them," the 54-year-old author added.
"Maybe the British aren't interested in having themselves reflected. In Europe this all seems exotic."
Helena Chadderton, lecturer in French at the University of Hull, pointed out in an article for The Conservation website earlier this week that Coe's sales in France are around four times higher than in Britain. "This is odd considering the quintessentially British focus and nature of his work," she wrote.
"British fiction is increasingly popular in France," she noted, "with Coe coming to represent what the French expect from across the channel: storytelling, a mixture of the personal and the political, and that famous British humour."
Coe's latest satirical take on the state of modern Britain, Number 11, was published this week and is a sequel of sorts to 1994's What a Carve Up! another state of the nation work that took aim at Britain during the Thatcher years.
The book, his 11th, skewers David Cameron's austerity Britain looking at the widening gap between the rich and poor, migration, the closure of libraries, the right-wing press and reality television.
In France, Coe has long been held in high esteem winning the Prix du Meilleur Livre Étranger and the Prix Médicis.
"Talking to readers from those countries, they are often not so much interested in the differences as the similarities," Mr Coe said. "Since the 2008 crash austerity has been impacting on all these countries. It's a theme that certainly not many writers are addressing directly. I try and highlight uncomfortable truths when I'm writing in satirical mode."
In Italy, fans have begged him to write about their former Prime Minister Silvio Berlusconi. "It's not one for me," he said. "If you are going to do social satire, I think you have to understand the nuances of the society pretty thoroughly. Britain is the only country I feel qualified to write about."
Birmingham-born Coe published his first novel The Accidental Woman in 1987. He taught English Poetry at Warwick, subsequently working as a professional musician, writing music for jazz and cabaret.
His novels The Rain Before It Falls and The Terrible Privacy of Maxwell Sim were big hits in France, but were largely overlooked in the UK.
Channel hopping: The Brits who are big in France
William Boyd
Boyd has a big following in France, where he has a house. It started with his second novel, An Ice-Cream War, which sold 100,000 copies in a month after TV presenter Bernard Pivot said he would reimburse anyone who did not like the book.
Julian Barnes
While hardly neglected in the UK, Barnes is arguably more admired by the French, who appointed him Commandeur de l'Ordre des Arts et des Lettres in 2004. His work references French culture.
David Lodge
France took notice of Lodge in the early 1990s after the publication of Nice World and Changing Places. He was made a Chevalier de l'Ordre des Arts et Lettres in 1997.
Oscar Wilde
Wilde was admired in France, where he spent the last years of his life, as a profound story-teller, essayist and poet, not just as a playwright.
Quentin Blake
The much loved children's author and illustrator is known to many in France as his work adorns the walls of hospitals, schools and libraries. He has worked there since the 1970s and was awarded the Chevalier de la Legion d'honneur last year.
Register for free to continue reading
Registration is a free and easy way to support our truly independent journalism
By registering, you will also enjoy limited access to Premium articles, exclusive newsletters, commenting, and virtual events with our leading journalists
Already have an account? sign in
Register for free to continue reading
Registration is a free and easy way to support our truly independent journalism
By registering, you will also enjoy limited access to Premium articles, exclusive newsletters, commenting, and virtual events with our leading journalists
Already have an account? sign in
Join our new commenting forum
Join thought-provoking conversations, follow other Independent readers and see their replies