Larceny, she wrote: Patricia Cornwell sues
Best-selling crime writer claims millions in earnings have gone missing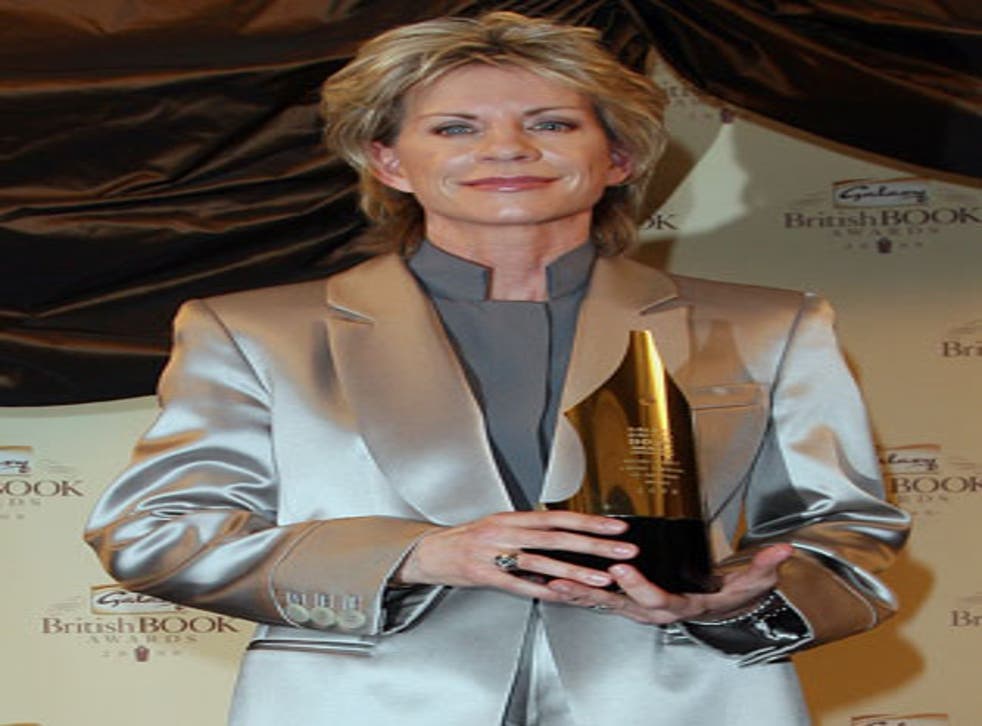 A flashy Ferrari disappears. Then the aggrieved owner begins to suspect that her bank accounts have leaked tens of millions of dollars without explanation. If this was the plot of an airport suspense novel, you'd expect violence before 20,000 feet. If it was real-life America, you'd expect a fat lawsuit.
We are in lawsuit territory here. But the plaintiff, as it happens, is none other than Patricia Cornwell, the crime writer who specialises in skulduggery and, indeed, the occasional murder. Better still, her latest book featuring, as ever, the forensic pathologist Kay Scarpetta, called The Scarpetta Factor, is partly about victims of a giant crooked Ponzi scheme of the Bernard Madoff variety.
While touring for the new book, the 17th in the Scarpetta series, Ms Cornwell was peppered with questions about a lawsuit quietly filed last month against a New York-based financial management firm, Anchin, Block & Anchin, which looked after all her affairs until July. She is claiming that she should be about $40m richer than she is and is accusing them of mismanaging her funds.
Because the case is ongoing, Ms Cornwell, 53, has so far restricted herself to only the occasional, oblique comment about her cash reserves (she is reported to earn about $10m per year as one of the world's most prolific best-selling novelists) and what it was that the defendants may or may not have done.
The details of the complaint include: that since 2005, the company has been negligent in handling rental properties and other assets and that one of the partners of the firm wrote a cheque for $5,000 for the bar mitzvah of their daughter on funds in a Cornwell account. The writer had not even met the young lady.
And there is the revealing snippet that she blurted at the weekend to an interviewer with the Courier-Mail newspaper of Australia, about the vanished sports car. "We have no records of what happened to one of my Ferraris," she said. "You trust someone to sell it for you and you don't have any idea what you got for it."
She acknowledges that all this partly echoes the narrative of the new book. "It's weird that I would write that and then find myself in a very similar situation," she says, before also conceding that, whatever her problems, she is not exactly a pauper. "I'm so much luckier than most people ... I don't even want to complain about this, except that it's not right."
It isn't the first time that Ms Cornwell's private life has fallen under public scrutiny. That she is a lesbian – she is married to Harvard University neuroscientist Staci Gruber – became widely known in 1992 after she had an affair with an FBI agent that went awry when the agent's jealous husband tried to murder his wife.
Anchin, Block & Anchin LLP specialises, according to its own blurb, in financial management for "privately held businesses and high net worth individuals", including the likes of Robert De Niro. It has so far declined to comment directly on Ms Cornwell's suit, which was filed in a Boston court. Ms Cornwell and Ms Gruber live in Massachusetts where gays and lesbians can legally marry.
"Ms Cornwell is a bestselling crime novelist whose ability to write is dependent upon the ability to avoid distractions," the lawsuit says. "A quiet, uninterrupted environment, free of the distractions of managing her business and her assets, was essential to her ability to write and to meet her deadlines."
Money meltdowns: Credit crunch celebrities
*American photographer Annie Leibovitz, 60, nearly lost the rights to her entire back catalogue of work when she put them up as collateral for a $15.5m (£9.3m) loan after suffering financial difficulties. The situation came to a head in the summer until Art Capital Group decided to withdraw its lawsuit against her in September, agreeing to extend the due date of her repayment.
*Oscar-winning actor Nicolas Cage is allegedly broke and buried in debt after he was confronted with claims for millions of dollars in unpaid taxes. The £10m-a-film actor was recently forced to sell his Grade One-listed castle in Somerset and is said to be suing his business manager who he claims put him on the path to financial ruin.
*Musician and poet Leonard Cohen was left with just $150,000 of his fortune after his manager allegedly stole $5m from his retirement fund while Cohen spent five years living as a Zen Buddhist monk in California.
Register for free to continue reading
Registration is a free and easy way to support our truly independent journalism
By registering, you will also enjoy limited access to Premium articles, exclusive newsletters, commenting, and virtual events with our leading journalists
Already have an account? sign in
Register for free to continue reading
Registration is a free and easy way to support our truly independent journalism
By registering, you will also enjoy limited access to Premium articles, exclusive newsletters, commenting, and virtual events with our leading journalists
Already have an account? sign in
Join our new commenting forum
Join thought-provoking conversations, follow other Independent readers and see their replies