Literary festivals 'value celebrity above writing,' claims novelist Joanna Trollope
She accused events of paying celebrities to attend and treating some fiction authors with a lack of respect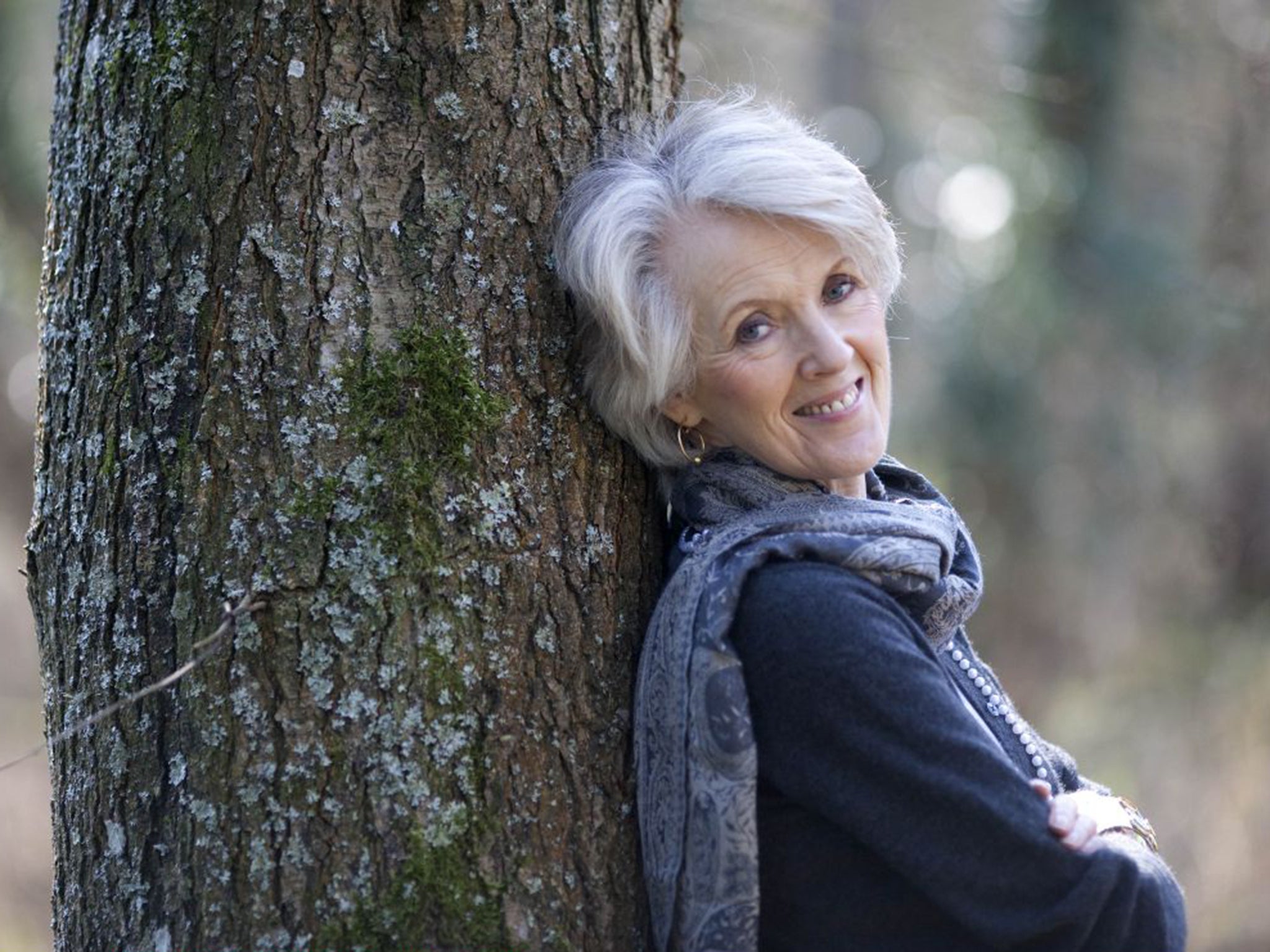 The spirit of Britain's biggest literary festivals is being "skewed" by celebrity culture that leaves authors undermined and underpaid, writers have claimed.
Joanna Trollope, a novelist and former chair of the Orange Prize, feared festivals patronised audiences and created a hierarchy of 'fame' - paying celebrities to attend and treating some fiction authors with a lack of respect.
Speaking to The Independent on Sunday from the Emirates Airline Literature Festival in Dubai she said she was increasingly saying "no" to attending homegrown festivals and was drawn to festivals abroad which still put their audiences, and love of literature, first. They were also more egalitarian, she added, and did not rope off VIP areas for 'celebrity' speakers as she had witnessed in some British venues.
"I can see that the bigger festivals have to change to survive but I think they have been skewed and sucked up in the commercial hoover. It's gone a bit too far. I would say 'do not let the money dominate'. My belief is that these festivals are about readers and reading - audiences should come away enriched. That's the priority, not the sponsor.
"The trouble with embracing celebrity culture is that it patronises the audience, though of course, for some it might be fascinating to go to a packed, Barclays tent to watch Rob Lowe…" she said.
Trollope said she sometimes felt "airlifted" to an event, not given enough time to talk to fellow writers and the media's questions inevitably focused on her shoes and dresses rather than her books. Others in the literary world shared her concerns, she said, and one high profile crime writer had told her that she would "never sit in a canvas tent again".
Joanne Harris, the bestselling novelist of Chocolat, highlighted the fact that some festivals left authors out of pocket because budgets were being spent on securing headlining stars. "Celebrities usually won't appear without a substantial fee – so they headline as loss leaders, and authors pay the price."
The number of festivals had grown in recent years, she said, but authors had not gained from this. "Some of these are very small, and cannot afford to pay fees or expenses to visiting authors. But some are huge; sponsored by large companies and attracting an international audience. And these international festivals, which once prided themselves on treating all their authors the same, are now offering large incentives to politicians, musicians and actors, whilst still expecting ordinary fiction writers to work for free. In some cases, authors have even been asked to pay a contributors' fee for the privilege of working for free."
Trollope felt that the playing field should be levelled, especially given that "it's the ones at the bottom who need the money much more than the stars from America."
James Runcie, former head of literature at the Southbank Centre, in London, said festival directors were divided between trying to secure big names who would attract audiences, and showcasing interesting up-and-coming authors, and some had not managed to strike the right balance: "I think some literary festivals are often afflicted with the same lack of confidence that's found in publishing; that it's considered a safer bet to publish and publicise a novel by an actor, comedian or retired politician than a more challenging book by someone no one has heard of - and so literary festivals go for the safe option of attempting to get Andrew Marr, Kirsty Wark or even Martine McCutcheon or Nadine Dorries rather than brilliant writers like Samantha Harvey, Grace McLeen - or even Eleanor Catton who very few people knew before she won the Booker Prize."
Meanwhile, Nick Barley, director of the Edinburgh International Book Festival, said he was proud of the festival's diverse programme which included writers, poets, journalists, historians, scientists and politicians. Authors were invited "on the basis of the quality and integrity of their writing, and the story they have to tell, not on the basis of how well known they are." He stressed that every author received the same appearance fee whether they were a first time novelist or an internationally renowned bestseller.
Peter Florence, director of the Hay Festival, also defended the ethos of the festival: "Most festivals represent a wide range of what's published in Britain. Hay has always mixed academics, musicians, comedians and scientists with novelists and poets. I don't think we have any 'celebrity' authors at Hay this year. Last year our biggest stars were Toni Morrison, Karl Ove Knausgaard, Michael Morpurgo and Laura Bates. I think the most popular speakers in 2015 will be Kazuo Ishiguro, Vikram Seth and Helen Macdonald."
Join our commenting forum
Join thought-provoking conversations, follow other Independent readers and see their replies