Man Booker Prize longlist 2018: Graphic novel features for first time
Longlist also includes four debut authors and a novel set shortly after the Blitz in London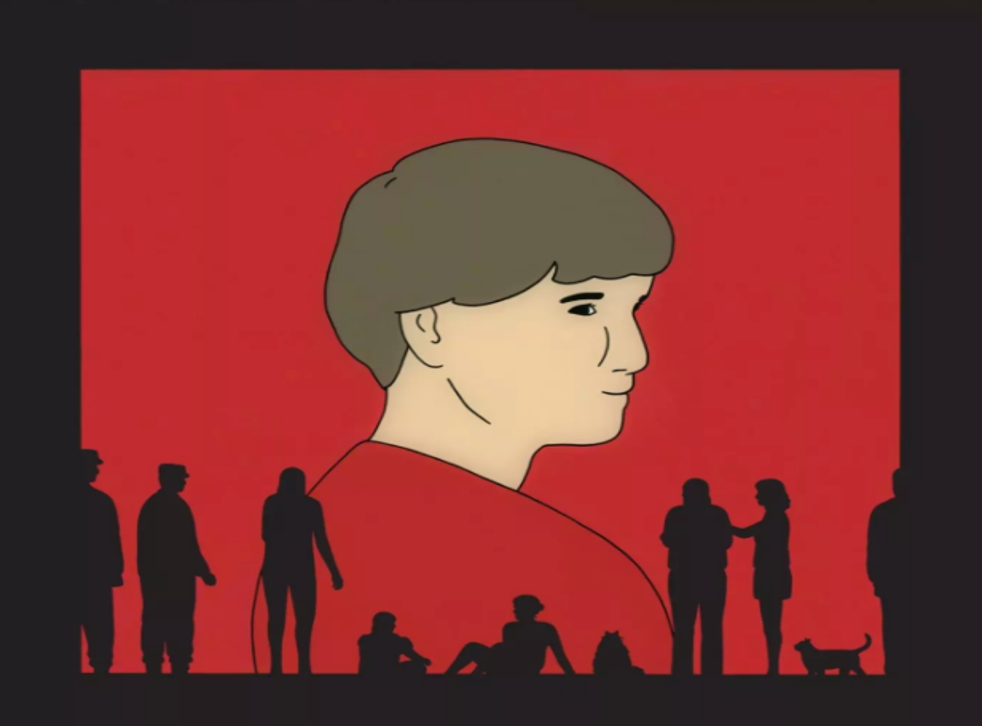 The Man Booker Prize longlist has included a graphic novel for the first time in the award's history.
Sabrina, by US author Nick Drnaso, impressed the jury for a prize which once dismissed the genre as "comic books". His work, about a vanished young woman and the 24-hour aftermath, uses purposely simplistic illustrations to present a story of violence and "fake news" conspiracy theories.
It was described as "oblique, subtle [and] minimal", with judges saying the "changing shape of fiction" meant it was about time that a graphic novel made it onto the longlist.
Judge and best-selling crime novelist Val McDermid said: "We all read it and were blown away by it. The graphic novel has increasingly become front and centre in terms of storytelling [and] we felt Sabrina does just what good fiction should do."
The 13 titles on the longlist consists of six writers from the UK, three from the US, two Irish and two Canadian writers. It marks the first time that novels published in Ireland are eligible for the £50,000 prize.
Also named on the longlist is Belinda Bauer's crime thriller Snap, which opens to scenes of a mother abandoning her three children and their struggle to deal with her disappearance. Judges called it an "acute, stylist, intelligent novel about how we survive trauma" which "undermines the tropes of its own genre and leaves us with something that lingers".
Poet Robin Robertson used a mix of verse and prose in his first novel The Long Take, while the youngest authors on this year's list, debut author Daisy Johnson with Everything Under and Sally Rooney with Normal People, were praised for "looking at the world from the perspective of their age... and their books have a very different flavour".
The world's most beautiful libraries

Show all 30
It also features debut works The Water Cure by Sophie Mackintosh and In Our Mad and Furious City by Guy Gunaratne: Mackintosh's book "unpicks patriarchy at its core", the panel said, while Gunaratne's work was billed as "an inner city novel for our times".
Pulitzer Prize-winning Richard Powers was selected for his novel The Overstory. Michael Ondaatje, the only former winner on this year's longlist, impressed the judges with his book Warlight, which begins in London in 1945 with the city struggling to recover from the Blitz.
See the full list and what the judges said about each work below:
The Man Booker Prize 2018 longlist:
Belinda Bauer (UK) - Snap (Bantam Press)
Booker judges: "An acute, stylish, intelligent novel about how we survive trauma. Expertly paced, Snap offers a beautiful evocation of the lives of children, and how they perceive and manage tragedy."
Anna Burns (UK) - Milkman (Faber & Faber)
"At the intersection of class, race, gender and sexual violence, it deals with oppression and power with a Beckettian sense of humour, offering a wholly original take on Ireland in the time of the Troubles through the mind of a young girl."
Nick Drnaso (USA) - Sabrina (Granta Books)
"Oblique, subtle, minimal, unmanipulative: the style of the pictures is the book's worldview. Drnaso uses images to express an idea about what's invisible – an idea about uncertainty, and the different kinds of holes that missing people leave in our lives."
Esi Edugyan (Canada) - Washington Black (Serpent's Tail)
"A dazzling exploration of race in the Atlantic world, which also manages to be a yarn and a chase story. It manages to keep you on the edge of your seat, while making you, as a reader, want to savour every moment."
Guy Gunaratne (UK) - In Our Mad And Furious City (Tinder Press)
"An ambitious mosaic of virtuosic ventriloquism, Guy Gunaratne's book is an inner city novel for our times, exploring the endurance of social trauma across generations, and conveying the agony and energy of the marginalised, the outsider, and the oppressed."
Daisy Johnson (UK) - Everything Under (Jonathan Cape)
"A hypnotic, mythic, unexpected story from a beguiling new voice. Everything Under is an exploration of family, gender, the ways we understand each other and the hands we hold out to each other – a story that's like the waterways at its heart."
Rachel Kushner (USA) - The Mars Room (Jonathan Cape)
"A novel about gender, class and the absolute corruption of the American dream, The Mars Room explores the meaning of incarceration in our moment. It feels terrifyingly authentic."
Sophie Mackintosh (UK) - The Water Cure (Hamish Hamilton)
"This chilling, beautifully written novel explores the ways in which extreme parental protection can fail, and unpicks patriarchy at its core, forcing us to ask what it means to survive, indeed whether it is possible to survive, in a man's world."
Michael Ondaatje (Canada) - Warlight (Jonathan Cape)
"Wonderfully atmospheric, beautifully paced, subtle storytelling. Warlight contains an incredible array of characters through whom Ondaatje tells the hidden, barely spoken, tale of war, especially as it impacts on children."
Richard Powers (USA) - The Overstory (Willian Heinemann)
"An ecological epic, a novel of ideas, The Overstory begins with five apparently distinct narratives and then binds them into a compelling network of connections."
Robin Robertson (UK) - The Long Take (Picador)
"A book about a man and a city in shock, it's an extraordinary evocation of the debris and the ongoing destruction of war even in times of peace., Robin Robertson shows the flexibility a poet can bring to form and style."
Sally Rooney (Ireland) - Normal People (Faber & Faber)
"A very intimate character study of two young people trying to figure out how to love each other, Normal People is written in compressed, composed, allusive prose that invites you read behind the lines"
Donal Ryan (Ireland) - From A Low And Quiet Sea (Doubleday Ireland)
"A deft, unshowy novel about manhood and momentous contingency, it evokes the way in which real lives unfold and wrap around each other."
The shortlist for the Man Booker Prize 2018 will be announced on 20 September, and the winner on 16 October
Register for free to continue reading
Registration is a free and easy way to support our truly independent journalism
By registering, you will also enjoy limited access to Premium articles, exclusive newsletters, commenting, and virtual events with our leading journalists
Already have an account? sign in
Register for free to continue reading
Registration is a free and easy way to support our truly independent journalism
By registering, you will also enjoy limited access to Premium articles, exclusive newsletters, commenting, and virtual events with our leading journalists
Already have an account? sign in
Join our new commenting forum
Join thought-provoking conversations, follow other Independent readers and see their replies