Marvel and DC join forces to send out a defiant message against misogynistic online abuse
#MakeMineMilkshake has seen the comic book house rivals join team up to celebrate and stand up for its female creators
Clarisse Loughrey
Wednesday 02 August 2017 10:18 Comments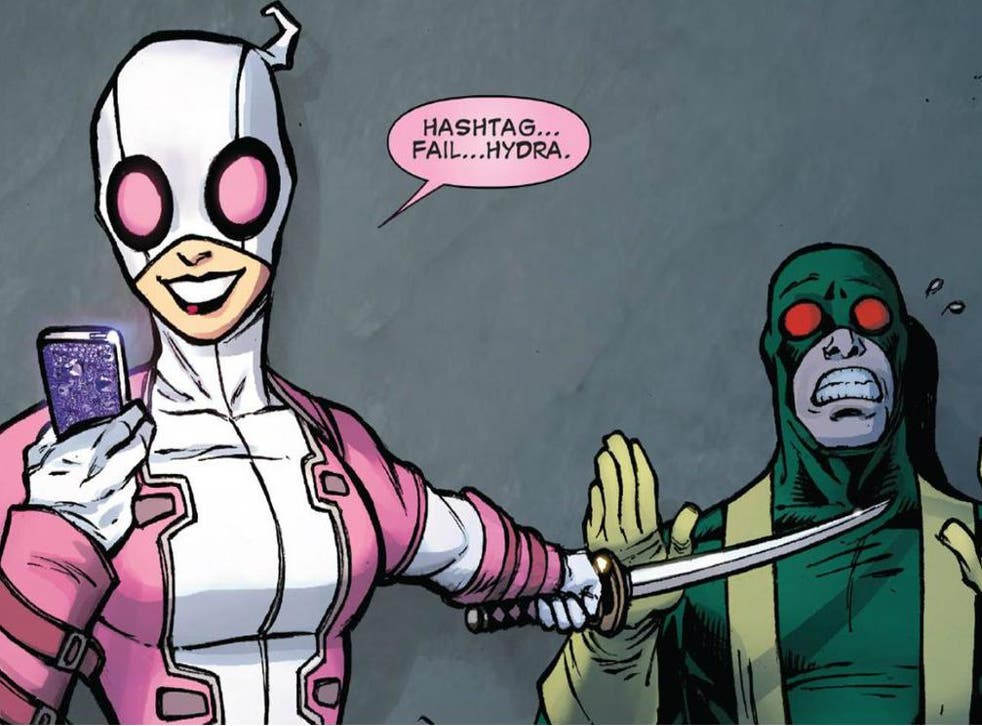 What's tougher than being a woman online?
Being a woman online who dares to enter the kind of space some men like to think they outright own; let's say, for example, the world of comics. Yet, kick-ass women across the industry have persevered, made their dreams come true, and produced some incredible work in the process.
Persevered exactly against the kind of gross abuse that befell Marvel Comics Editor Heather Antos, after she posted a simple picture of herself and a few female co-workers enjoying some milkshakes, as a small way to pay tribute to the passing of Marvel comics legend Flo Steinberg.
Apparently, a bunch of women getting milkshakes is evidence of the "feminist SJW agenda" at work - at least, according to some insecure sad sacks on the internet - and Antos found herself barraged by sexist trolls.
When the going gets tough, however, the tough get going. Antos found solidarity not only in the fellow women of Marvel, but creators from across the industry flooded in to show their love and support, and to send a defiant message to anyone who thinks women shouldn't be allowed a place in comics.

#MakeMineMilkshake sprung up as a place for artists to share their support and own renditions of female superheroes enjoying a sweet treat, Gwenpool especially; all culminating in the moment DC crossed the comics battle lines to offer solidarity, as female staffers gathered for a Wonder Woman-inspired photo opp.
Nice try trolls, but the women of comics are made of steel. They won't be broken.
Register for free to continue reading
Registration is a free and easy way to support our truly independent journalism
By registering, you will also enjoy limited access to Premium articles, exclusive newsletters, commenting, and virtual events with our leading journalists
Already have an account? sign in
Join our new commenting forum
Join thought-provoking conversations, follow other Independent readers and see their replies