Roald Dahl's Matilda: Quentin Blake reimagines beloved character on 30th anniversary
Illustrations mark three decades since the magical heroine's story was first published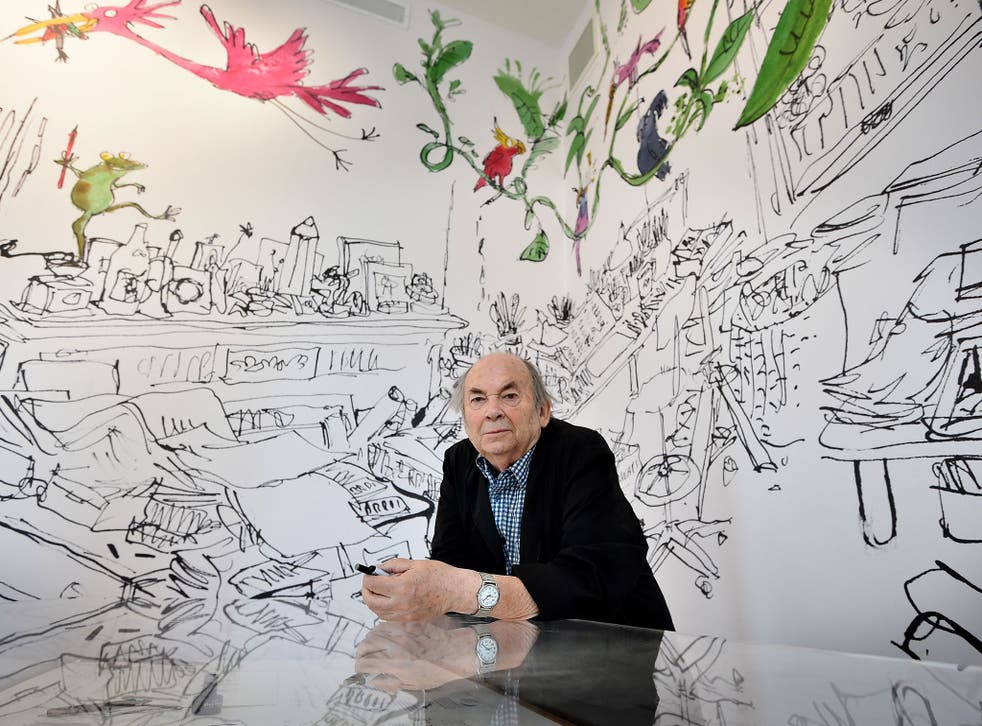 Sir Quentin Blake has revealed a series of drawings that reimagine Roald Dahl's beloved character Matilda as an adult, 30 years after the book was published.
The children's illustrator depicts Matilda Wormwood in five new images; as a poet laureate, an astrophysicist, a special FX artist, a "world traveller", and CEO of the British Library.
In his foreword to the new editions, Blake, 85, revealed he had enjoyed imagining what Matilda might be up to now she has grown up.
"Since, as a small child, Matilda was gifted in several ways, it wasn't very difficult," he wrote. "I imagined that for each version of our grown-up Matilda one of her extraordinary talents would have come to the fore and shown her a role in real life."
He continued: "I am sure that someone who had read so many books when she was small could easily have become chief executive of the British library, or someone exceptionally gifted at mental arithmetic would be perfectly at home in astrophysics. And if you have been to so many countries in books, what could be more natural than to go and see them yourself?"
BBC News unveiled the illustration of Matilda as poet laureate, "widely celebrated for her moving performance of The Trunchbull Saga", as part of the anniversary celebrations on 1 October.
The Roald Dahl Story Company had asked the British public what Matilda's life would be like now, from her work to who she would be friends with in real life.
Suggestions for her friends included Emma Watson, Ed Sheeran, and the Duchess of Sussex. Half of those surveyed also said Matilda would still be friends with Lavender, her fictional best friend in the original story.
Matilda has sold 17 million copies since it was first published. A popular film adaptation starring Danny DeVito was released in 1996, with Mara Wilson appearing as the eponymous hero.
Join our new commenting forum
Join thought-provoking conversations, follow other Independent readers and see their replies