'Still poorly but continuing to improve': Michael Rosen's wife shares update after author spends night in ICU
Jeremy Corbyn, Malorie Blackman and Philip Pullman among those to send well-wishes to prolific children's author
Roisin O'Connor
Wednesday 01 April 2020 08:03 Comments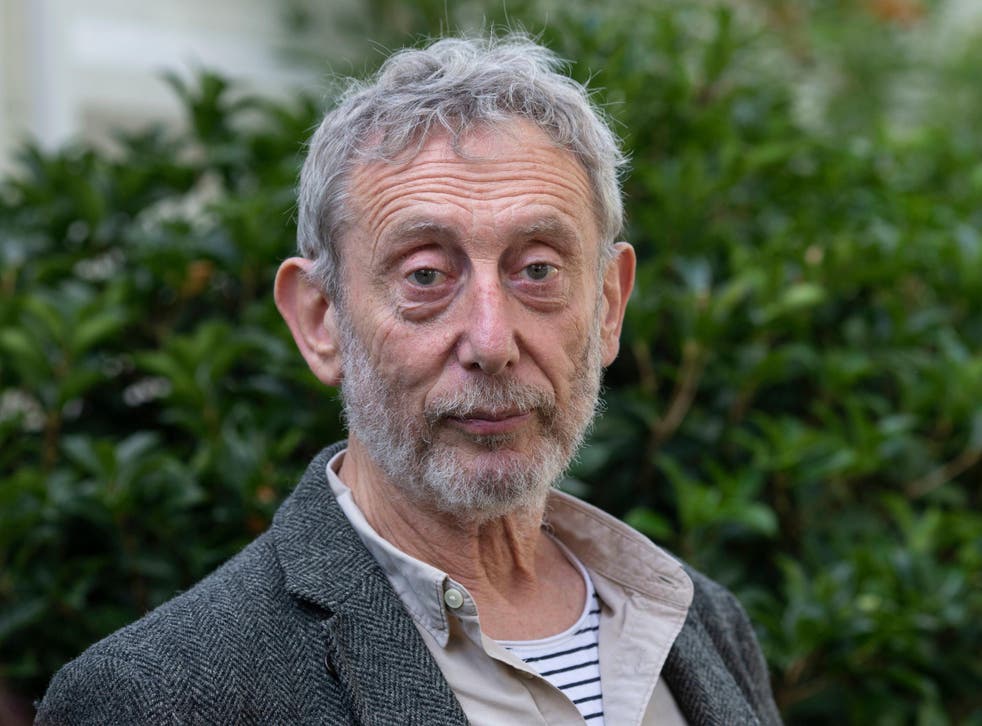 Michael Rosen's wife Emma-Louise has said the beloved children's author is "continuing to improve" after spending a night in an intensive care unit.
The former Children's Laureate was said to be "very poorly but stable" in the initial announcement made from his Twitter page.
It was not disclosed whether Rosen's condition was related to coronavirus.
"Michael is still poorly but continuing to improve," Emma-Louise wrote.
"He has been able to eat today & will be getting a more comfortable oxygen mask soon. All good signs. He does know you've all been rooting for him with this lovely wave of support. Thanks again, Emma x."
Labour leader Jeremy Corbyn was among the well-wishers sending their support to Rosen.
"Michael our dear friend. Get well quickly please and thank our NHS for caring for us all!" he wrote.
Noughts and Crosses author Malorie Blackman tweeted: "Do please give Michael my love. I hope he feels better soon."
"Love from us all," wrote Philip Pullman.
Rosen is best-known for children's books including Chocolate Cake and We're Going on a Bear Hunt.
Register for free to continue reading
Registration is a free and easy way to support our truly independent journalism
By registering, you will also enjoy limited access to Premium articles, exclusive newsletters, commenting, and virtual events with our leading journalists
Already have an account? sign in
Join our new commenting forum
Join thought-provoking conversations, follow other Independent readers and see their replies