Move over, Ratty. Sylvan's here: An Oxford academic's new children's book could rival 'The Wind in the Willows'
Katy Guest
Saturday 24 August 2013 23:06 Comments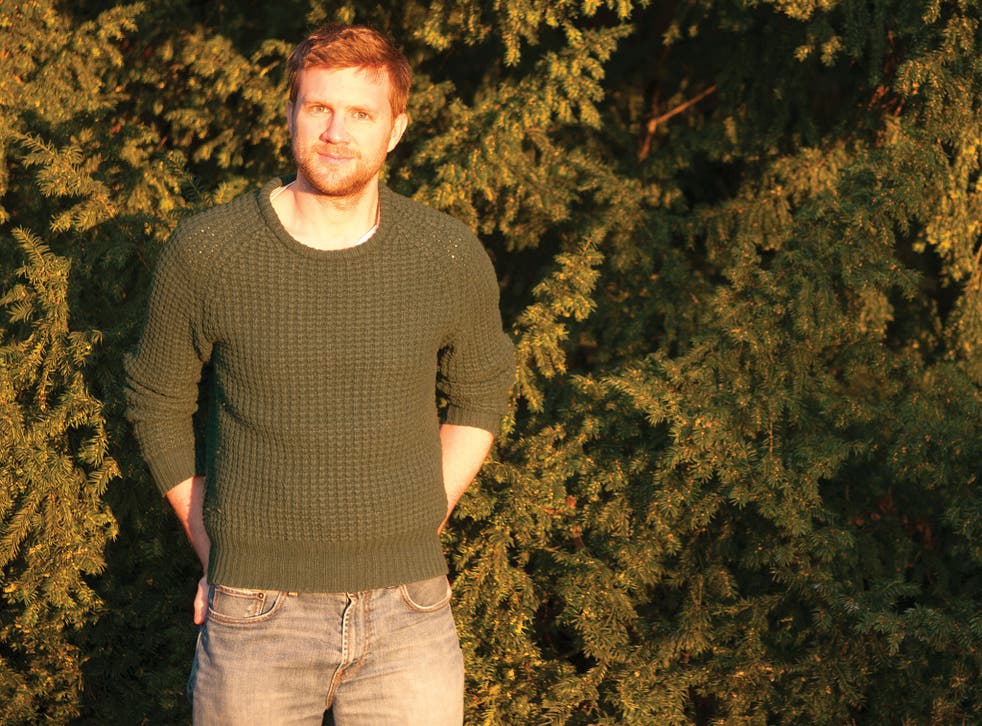 The adventures of Ratty and Fiver have been entertaining children for decades, but the animal stars of stories such as The Wind in the Willows and Watership Down could soon have a new addition to their ranks, straight from the imagination of a postdoctoral researcher.
Despite the illustrious literary history of Oxford academics including C S Lewis, J R R Tolkien and Lewis Carroll, the story will be the first children's book to be published by Oxford University Press (OUP) from a serving Oxford scholar since it began printing in the 15th century. Tom Moorhouse's The River Singers is his debut novel. It charts the trials and tribulations of a colony of water voles.
Dr Moorhouse is a member of the Wildlife Conservation Research Unit at the university's zoology department, where he has been examining hedgehog behaviour. He is currently researching aspects of the exotic pet trade. Being an expert on American signal crayfish and water-vole conservation made the selection of his characters very simple.
"They say, 'Write about what you know'," he said, "and I just happen to know about water voles." He also pointed out that there are more similarities between the fields of writing for children and scientific research than many would think. "You have to keep it simple and fast-moving, but not patronising."
With a BSc from Durham and an MRes from York, Dr Moorhouse spent more than nine years researching water voles and the UK's rivers. In 2003 he successfully established seven new populations in the upper Thames as part of his DPhil in water-vole conservation ecology.
The plot of the illustrated book, which is for children aged nine and up, plays off the experience in following the exploits of Sylvan and the rest of his water-vole brothers and sisters. A rumour spreads along the length of the Great River, warning of a mysterious new danger that will threaten all the River Singers, and when Sylvan's mother is taken in the night, the family have no choice but to abandon their snug burrow and go in search of a secure new home where they can live in peace.
Dr Moorhouse had been writing short stories and was trying to finish a novel for teenagers when a literary agent persuaded him to give animal stories a try.
OUP, which publishes the work on 3 October, calls The River Singers "an enthralling and beautiful tale about the power of friendship, loyalty and hope", and it comes garlanded with praise from authors such as Gill Lewis and Lauren St John.
Dr Moorhouse's zoology colleagues are said by the author to be "bemused but very supportive", but he cannot escape from comparisons with two classics of children's literature, Watership Down and The Wind in the Willows. The River Singers has been called Watership Down for the 21st century; but Dr Moorhouse acknowledges that banker turned author Kenneth Grahame got to the water vole first.
"Ah, Ratty has caused me no end of grief," he said, before pointing out a crucial difference between his creations and Grahame's own river resident: "The voles in this book don't wear waistcoats or row boats."
Register for free to continue reading
Registration is a free and easy way to support our truly independent journalism
By registering, you will also enjoy limited access to Premium articles, exclusive newsletters, commenting, and virtual events with our leading journalists
Already have an account? sign in
Join our new commenting forum
Join thought-provoking conversations, follow other Independent readers and see their replies