Novels 'have been getting substantially longer over last two decades'
Average length of most popular and acclaimed books published in 2014 was 407 pages - up from 320 in 1999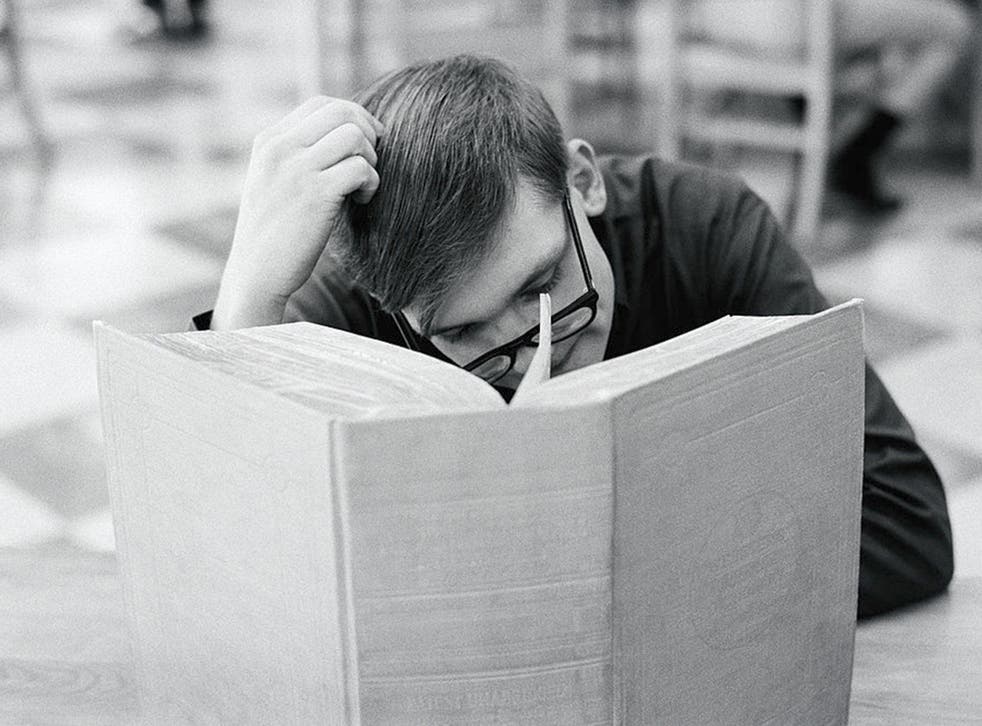 CS Lewis once complained that he could he could never "get a cup of tea large enough or a book long enough" to satisfy his tastes.
The fantasy author would be delighted by current publishing trends, one assumes, after new research found that novels have been getting substantially longer over the last two decades.
When Garth Risk Hallberg's 912-page debut City of Fire, published last year, fetched a $2m advance from its US publisher, The New York Times said it provided "more evidence that the long novel is experiencing a resurgence". Other whoppers released last year include Man Booker Prize shortlisted A Little Life by Hanya Yanagihara at 736 pages and Stephen Jarvis' Death and Mr Pickwick with 802.
Publishing platform FlipSnack has now calculated that the average length of the most popular and acclaimed books published in 2014 was 407 pages - up from 320 in 1999.
James Finlayson, who carried out the research, said: "There is definitely a trend in the most enjoyed books getting longer and longer, it has been pretty consistent."
He crunched the numbers on 2,515 novels from The New York Times Best Sellers and Notable Books lists as well as Google's "most discussed" books over the past 15 years.
Words of Radiance by Brandon Sanderson proved the longest book of 2014, the last full year Mr Finlayson had the data for, at 1008 pages. The shortest was Patricia Lockwood's 80-page Motherland Fatherland Homelandsexuals. The winner of this year's Booker Prize, Marlon James' A Brief History of Seven Killings, weighed in with a whopping 704 pages, and the shortlist – including A Little Life – averaged 457 pages.
Mr Finlayson said there was anecdotal evidence that longer books "tend to win prizes". In 2013, Booker winner The Luminaries set two records: the 28-year-old Eleanor Catton was the youngest in the prize's history, and it was the longest winner at 832 pages.
It is not just high literature that has a serious word count. Popular series such as George RR Martin's series A Song of Ice and Fire – the source of television show A Game of Thrones – and the later instalments in the Harry Potter series were all more than 650 pages.
The trend could be down to the rise of Amazon and other online book retailers, Mr Finlayson suggested. "If you're going into a book shop, you're physically weighing up whether to buy a particular book. Some will pick up War and Peace and think: 'Crumbs, I'm never going to get through that'," Mr Finlayson said. "Online the page count is pretty buried. That changes consumer behaviour."
Books are not only getting longer but statistically speaking they are getting better, or rather the reviews are. The study showed that the number of positive reviews was increasing, with user-generated review scores on Amazon rising from an average of 3.89 in 1999 to 4.06 in 2014.
Short reads: Size isn't everything
The Great Gatsby (144 pages) by F Scott Fitzgerald
A tragic love story set against the decadence of America's Jazz Age.
On Chesil Beach (166 pages) by Ian McEwan
One critic said: "Every sentence feels fully crafted, the words perfectly in place".
Grief is the Thing with Feathers (128 pages) by Max Porter
A family attempts to come to terms with a sudden death.
Join our new commenting forum
Join thought-provoking conversations, follow other Independent readers and see their replies