Original X-Men character Iceman outed as gay
Bobby Drake gets more than he bargained for in meeting with mind-reading mutant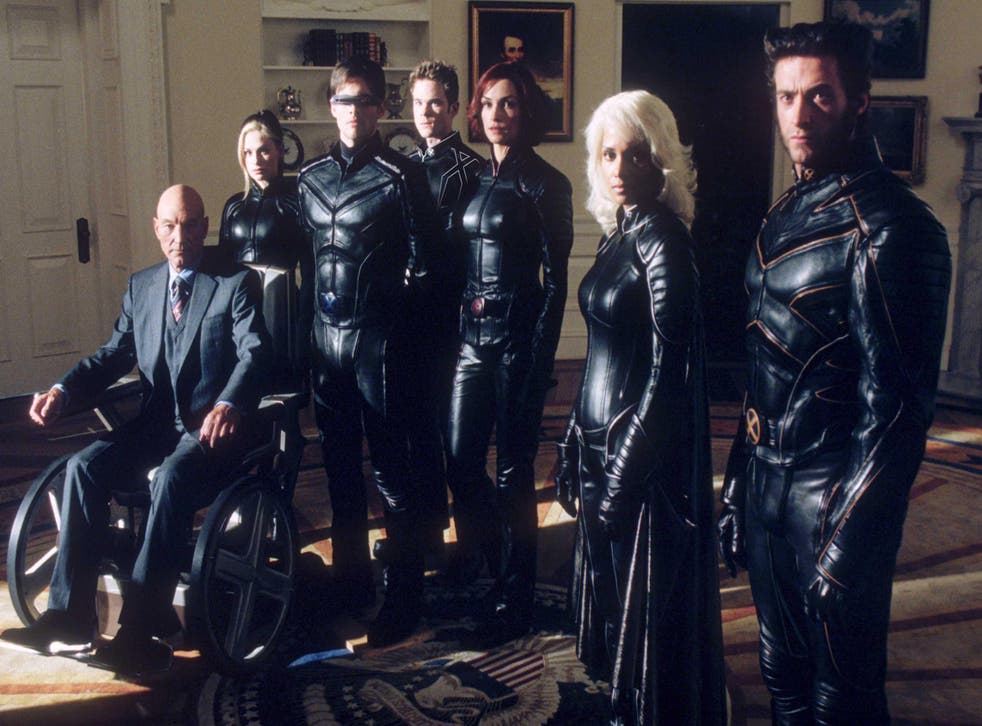 One of Marvel's original X-Men is gay according to a leak of pages from this week's issue of the All New X-Men comic book.
Bobby Drake/Iceman, who has the ability of cryokinesis, is told by a mind-reading mutant called Jean Grey that he prefers men in the four-page sequence written by Brian Michael Bendis and Mahmud Asrar.
Initially the character, who is played by Shawn Ashmore in the X-Men films, denies he is gay, but later admits it, saying: "I don't know what I want to do with all this yet."
Fans have been debating the news on social media with a lot of people pointing out the fact that Bobby appears to have been "outed" without his consent.
Also under discussion was the fact that the "future" version of the character of Iceman is presented as straight and has had several relationships with women.
Some have also suggested that Jean is dismissing the possibility that Bobby might be bisexual: "Maybe I'm bi," he says. "They say everybody is," she responds.
"There are thousands if not millions of stories of people who, for many different reasons, felt the need to hide their sexuality," writer Bendis said in a statement.
"The X-Men, with the conceit of time travel, give us a fascinating platform in which to examine such personal journeys. This is just the first little chapter of a much larger story that will be told."
Bendis also revealed that the leaked scene "is just the first little chapter of a much larger story that will be told."
Despite the boundless imaginative potential of the Marvel Universe it has had a very poor record for LGBT representation until recent times.
But in 2012 Marvel's first openly gay superhero, Jean-Paul Beaubier, aka Northstar, proposed to his boyfriend Kyle Jinadu and went onto have the first same-sex marriage in comic book history.
DC Comics and Hollywood studios have also been behind in terms of presenting superheroes who aren't just heterosexual.
However, DC's Batwoman is currently the only gay comic book character with her own ongoing title.
Despite recent spate of superhero films from Hollywood there has only been one LGBT character – a cameo appearance from msnbc's real-life anchorman Thomas Roberts in Iron Man 3.
Last year Ezra Miller made history when he became the first openly LGBT actor to be cast as a superhero in a major Hollywood film.
There has also recently been more major female characters in comic books (Mighty Thor, played by Chris Hemsworth in the movies, was last year revealed to be a woman) as well as more racial diversity (Ms Marvel was rebooted as a Pakistani-American Muslim).
"You can be cynical about it," Chris Thompson at London's Orbital Comics shop told The Independent last year. "But, in reality, these changes are more about redressing the balance. Up until now, superheroes have been straight white males, so by introducing gay characters, varying their ages, and putting in more women, they're just reflecting the diversity of the readership. This way, anyone who walks into a comic shop can find a character they relate to."
Register for free to continue reading
Registration is a free and easy way to support our truly independent journalism
By registering, you will also enjoy limited access to Premium articles, exclusive newsletters, commenting, and virtual events with our leading journalists
Already have an account? sign in
Register for free to continue reading
Registration is a free and easy way to support our truly independent journalism
By registering, you will also enjoy limited access to Premium articles, exclusive newsletters, commenting, and virtual events with our leading journalists
Already have an account? sign in
Join our new commenting forum
Join thought-provoking conversations, follow other Independent readers and see their replies