Paul Torday dead: 'Salmon Fishing in the Yemen' author's race against time
Writer had kept his cancer diagnosis private
Paul Gallagher
Thursday 19 December 2013 20:23 Comments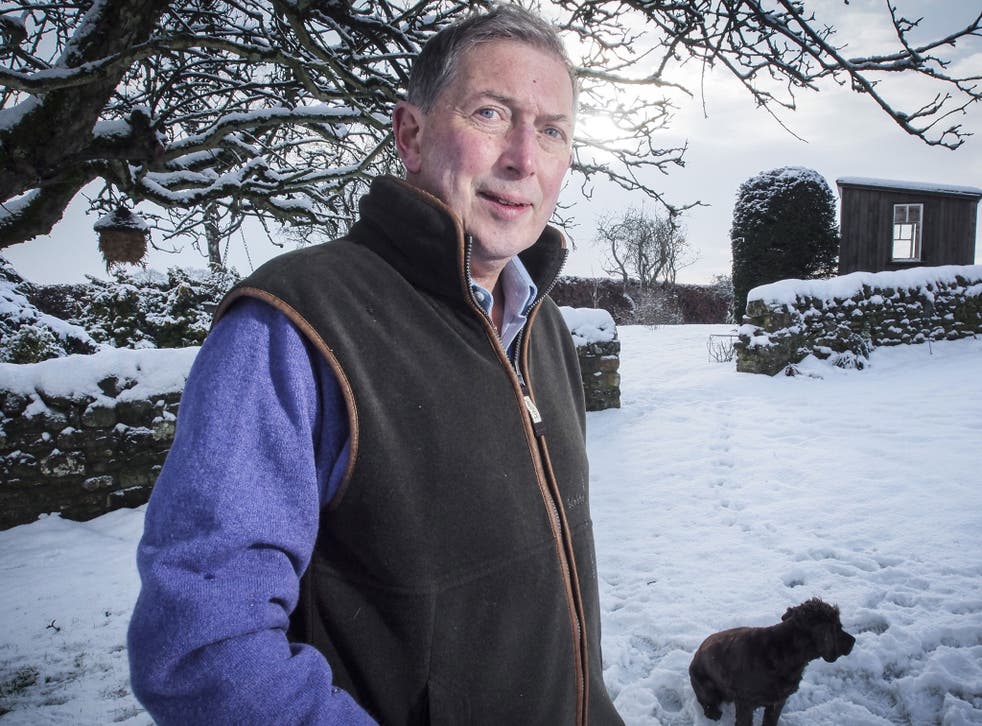 Critics who always wondered why Paul Torday, whose first novel Salmon Fishing in the Yemen became an international hit in 2007, managed to produce a book a year throughout his retirement finally had their answer with news of the author's death aged 67.
The businessman turned literary heavyweight never publicly disclosed that he was diagnosed with cancer shortly after his debut was published to worldwide acclaim and his race to write what he called the "ultimate story" suddenly became more of a sprint.
His seven novels each explored a different theme ranging from alcoholism, romance, schizophrenia and racism, but Salmon Fishing in the Yemen remained his most famous selling half a million copies. The book gave hope to every aspiring author that they can produce a bestseller late in life. Published when he was 61, it was later turned into a film starring Ewan McGregor and Emily Blunt in 2011 whose premiere Mr Torday was too ill to attend.
Another novel looks to set to transfer to the big screen with Downton Abbey creator Julian Fellowes acquiring the film rights to The Girl on the Landing. His most recent book, Light Shining in the Forest, a crime thriller about abducted children set in the north-east of England, was published earlier this year and he continued writing until he was no longer capable, leaving an unfinished eighth novel.
Mr Torday was in fact only 16 when he won his first literary award: a national poetry competition sponsored by the Daily Mail and he used the winnings to pay for his first foreign holiday. He continued to write poetry for the Little Word Machine magazine and even produced two novels in his 20s but hid them in a drawer rather than seek publication. His family were unaware of his efforts.
His time spent working in the oil and gas industry in the 1990s inspired his debut novel - he was at a business meeting in Oman when he had the idea of creating a Yemeni sheikh who wanted to introduce salmon fishing to his desert homeland. Six months after sending the manuscript to an agent Mr Torday, a keen fisherman himself, received the call to say the work had been the subject of furious bidding.
Kirsty Dunseath, publishing director at Weidenfeld and Nicolson Fiction, said: "In many ways Paul Torday invented his own genre - his extraordinary fiction was filled with warmth and a wry, humane wit.
"He was a gentle observer of the foibles of human nature and our social behaviour. He wanted to entertain but his novels were also infused with a deep social awareness, exploring issues such as political expediency, alcoholism, mental illness, class and our national heritage.
"He was a very gentle man, thoughtful and considered in everything he did and it was a privilege and a joy to have worked with him."
Mr Torday died at home in Northumberland on Wednesday and leaves his wife Penelope, ex- wife Jane, sons Piers and Nicholas and stepsons Jonathan and Charles.
Register for free to continue reading
Registration is a free and easy way to support our truly independent journalism
By registering, you will also enjoy limited access to Premium articles, exclusive newsletters, commenting, and virtual events with our leading journalists
Already have an account? sign in
Join our new commenting forum
Join thought-provoking conversations, follow other Independent readers and see their replies