Poet laureate: What does the title mean and what do they actually do?
The role's origins date back to 1616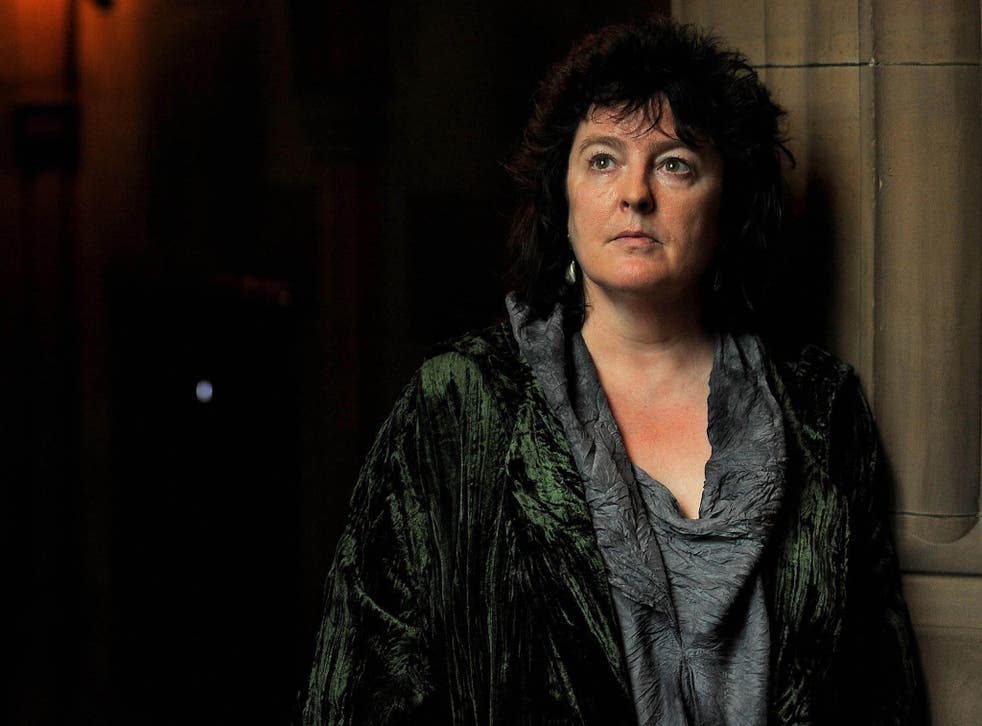 Simon Armitage has been announced as the UK's new Poet Laureate, taking over the role from Carol Ann Duffy.
Armitage, whose appointment for a fixed term of 10 years has been approved by the Queen, says he wants to build on the work of his predecessors "with energy and enthusiasm", particularly promoting poetry within education and by young talent.
The laureateship should have been decided earlier this month, after a panel of experts was convened by the Department for Digital, Culture, Media and Sport (DMCS) in November to make recommendations for who should succeed Duffy. She completed her final project as laureate – a collection by various poets responding to the collapse in the insect population – and the 10th anniversary of her laureateship passed on 1 May. No successor had been chosen. The DCMS blamed the delay on the government's preoccupation with other issues.
28 of the most powerful lines of poetry ever written

Show all 28
So what does a poet laureate actually do?
The origins of the honorary position date back to 1616 when Ben Johnson was granted a pension by King James I, yet it wasn't until 1668 – with the appointment of John Dryden by Charles II – that the post was made an established royal office.
The role does not entail any specific duties but does expect the holder to contribute verses for significant occasions in the UK. Among the most notable laureates include William Wordsworth, Alfred, Lord Tennyson, and Ted Hughes. Duffy was the first woman, the first Scot, and the first openly gay or bisexual poet to hold the position. The position grants an annual stipend of £5,750 and a "butt of sack", which is equivalent to about 600 bottles of sherry.
Not everyone believes the position to be an enviable one, whether for political or creative reasons.
Thomas Gray, Samuel Rogers and Walter Scott all turned down the laureateship, while Wendy Cope and Benjamin Zephaniah have both emphatically ruled themselves out in recent years.
"If it's a competition, it is one that many poets have no interest in winning," Cope said, while Zephaniah, who has spoken on several occasions about his opposition to the policies, principles and legacy of the monarchy, commented: "I have absolutely no interest in this job. I won't work for them. They oppress me, they upset me, and they are not worthy."
Others have suggested the role is creatively oppressive. Andrew Motion, who was laureate from 1999 to 2009, called the role "very, very damaging to my work", saying while still in post: "I dried up completely about five years ago and can't write anything except to commission."
In his letter for The Guardian about his outgoing role as poet laureate, Motion also complained about news editors' tendency to find someone who didn't like his latest work, "then they had their story: 'Poet laureate writes another no-good poem.'" He noted that this frustrated John Betjeman to the point that he considered resigning, while Ted Hughes also complained about the same occurrence.
"My point is not simply that the response is tiresome for whoever happens to be laureate," Motion wrote. "The point is: it's bad for poetry in general - but journalists apparently have some difficulty (or, more likely, no interest) in grasping this. Indeed, when I tried to talk about it six months ago, I was widely reported as saying that I thought the whole business of being laureate was 'thankless'.
"What I actually said was: the business of feeling obliged to write royal poems is thankless, because however good or bad they might be, the poems that result are always likely to be held up for mockery, and to make poetry suffer in the process. Why? Because they turn poetry into a kind of Aunt Sally – something the media needs little encouragement to do – by making it look ridiculous and out of touch with normal life."
"The laureateship requires experience and dignity," the newly crowned Armitage wrote for The Guardian last year, when the search for a new poet laureate was still ongoing. "We're not looking to appoint the mayor of Toytown or a mascot for our everyday aspirations. Or someone who has published four books, sits on five committees, has judged six prizes and is a nice person, or someone who is a shop-steward for contemporary values first and a poet second (or third).
"If you're still in the running at this stage, you also need to be someone who will get out from behind the keyboard and the dusty tomes, come down from the ivory tower or the sunlit garret or the senior common room, and be prepared to go into the schools, prisons, communities and hospices. In fact, you will probably have been doing that for thirty years. And you should happily go to the theatres and festivals and nightclubs to see and hear live poetry being spoken and performed. And you should have a long-term project in mind, like Andrew Motion's Poetry Archive or Carol Ann Duffy's award for new work.
"And you should be thinking about how to encourage and promote the poets of the future," he concluded, "because there will be more of them than us and they will be better."
Register for free to continue reading
Registration is a free and easy way to support our truly independent journalism
By registering, you will also enjoy limited access to Premium articles, exclusive newsletters, commenting, and virtual events with our leading journalists
Already have an account? sign in
Register for free to continue reading
Registration is a free and easy way to support our truly independent journalism
By registering, you will also enjoy limited access to Premium articles, exclusive newsletters, commenting, and virtual events with our leading journalists
Already have an account? sign in
Join our new commenting forum
Join thought-provoking conversations, follow other Independent readers and see their replies