Prize-winning author Alice Walker gives support to David Icke on Desert Island Discs
When asked which book she would take were she to be an isolated castaway, the author of The Color Purple chose Icke's Human Race Get Off Your Knees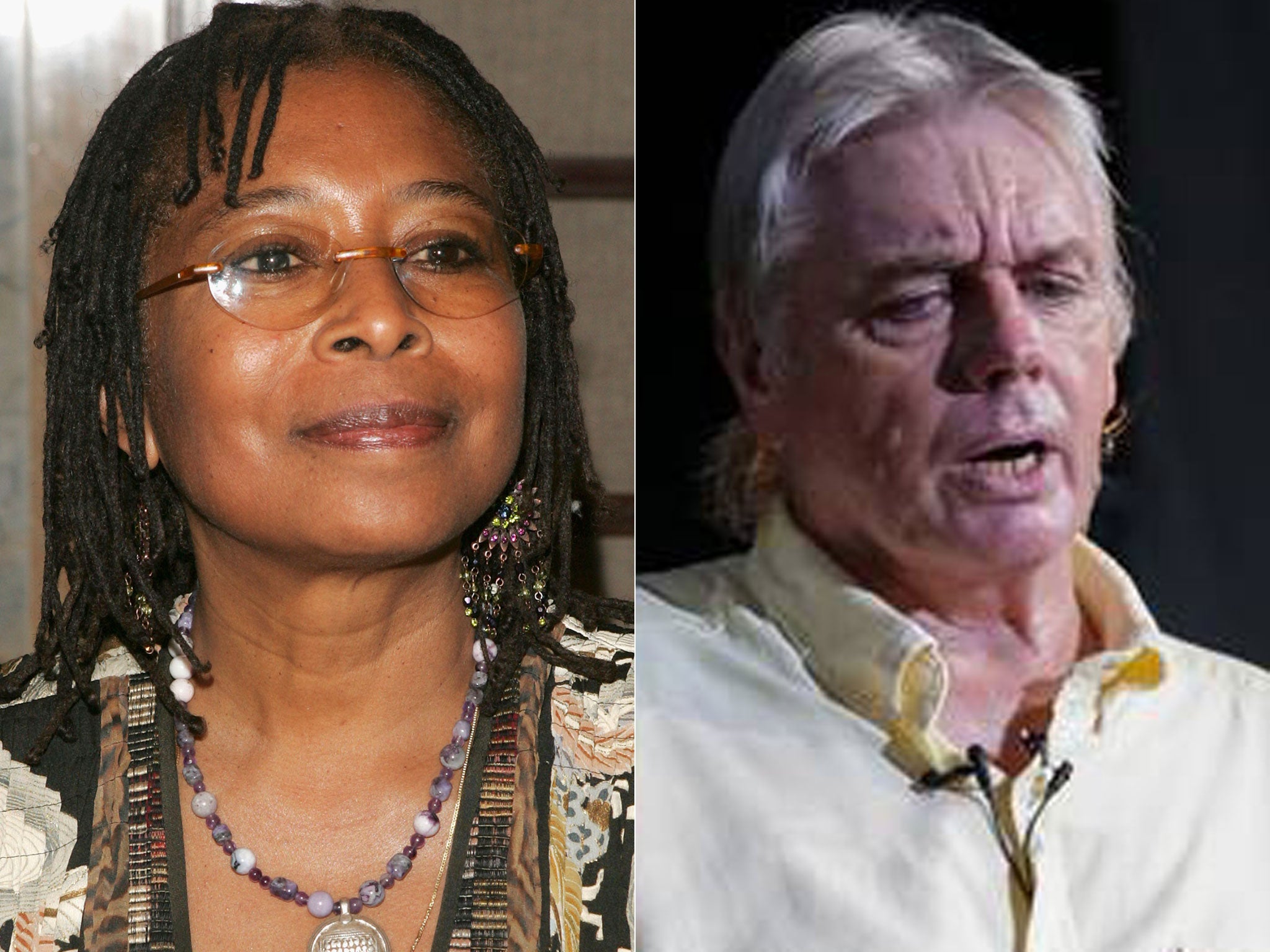 Pulitzer Prize-winning author Alice Walker has voiced her support for the work of controversial British conspiracy theorist David Icke on BBC Radio 4's Desert Island Discs.
When asked which book she would take were she to be an isolated castaway, the author of The Color Purple chose Icke's 'Human Race Get Off Your Knees: The Lion Sleeps No More.'
In the 750-page tome, Icke describes how the human mind is controlled from the moon.
The moon, he claims, is actually a "gigantic spacecraft" which sends us a "fake reality broadcast".
This method of manipulation is said to work "in much the same way as portrayed in the Matrix movie trilogy".
Icke, a former BBC presenter, drew mockery in 1991 when he pronounced himself the son of the messiah in an interview with Terry Wogan.
Since then, he has made a career as an author and public speaker.
One of his key ideas is that Earth is ruled by shape-shifting reptiles, including the Queen and President Barack Obama.
This isn't the first time that Walker has endorsed Icke.
In posts on her website, she compared the former footballer to Malcolm X and described Human Race Get Off Your Knees as "the ultimate reading adventure".
Despite bemoaning the fact she didn't have the scientific brain to fully comprehend it, she "felt it was the first time I was able to observe, and mostly imagine and comprehend, the root of the incredible evil that has engulfed our planet".
But perhaps suggesting that some of the ideas should be taken with a generous pinch of salt, she said: "Do I believe everything? I don't think it matters."
During the bizarre interview on Desert Island Discs, Walker said the set of Steven Spielberg's 1985 adaptation of The Color Purple was "blessed by angels", adding: "It just was so full of love that it was palpable."
When asked which luxury item she would take, she named a brand of blender. "I would like a solar-powered Vitamix so that I could make my own green smoothies every morning."
Join our commenting forum
Join thought-provoking conversations, follow other Independent readers and see their replies