Roald Dahl: 6 words added to Oxford English Dictionary to celebrate 100th Birthday Anniversary, from 'Oompa Loompa' to 'human bean'
Also 'golden ticket' and 'witching hour'
Jack Shepherd
Tuesday 13 September 2016 11:24 Comments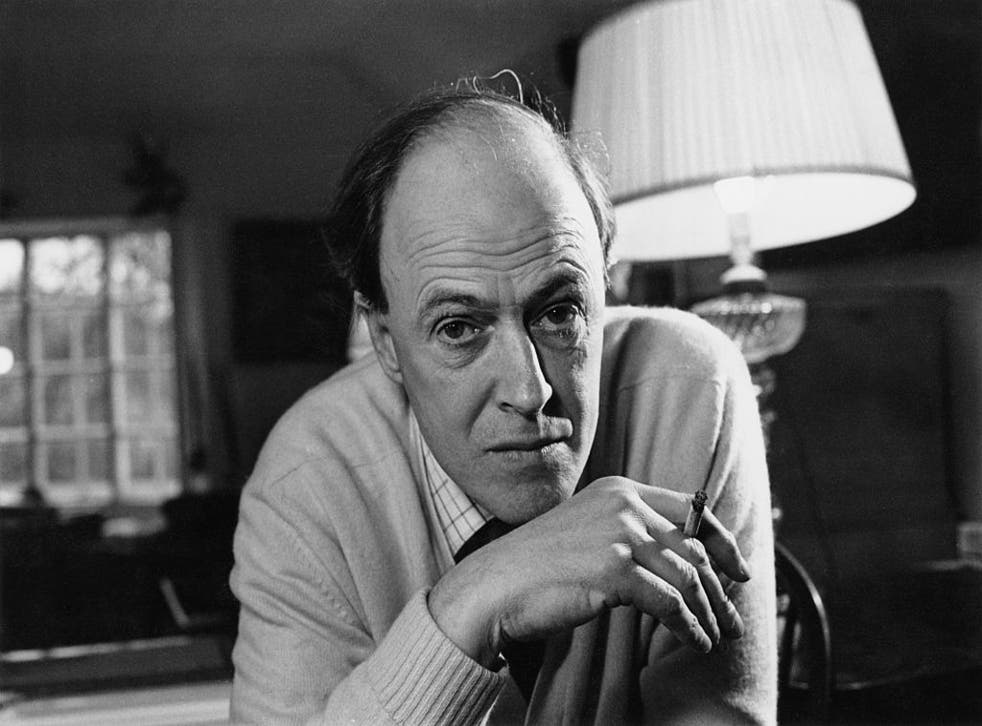 Roald Dahl will always be remembered for his witty, beautifully written children's books, the author having created some of our most beloved fictional characters.
The language he used to describe the vivid worlds of Charlie and the Chocolate Factory, James and the Giant Peach, and Matilda was incredibly unique, the author playing with sounds and bending linguistic principles to create new words.
To honour what would have been Dahl's 100th birthday, the Oxford English Dictionary has added numerous new words and phrases made famous by Dahl - including 'Oompa Lumpa' and 'witching hour' - to their latest edition, available now. Many previously added words have also been revised in association with Dahl, including Frightsome and Gremlin.
Michael Proffitt, chief editor of the Oxford English Dictionary, said: "The inclusion in OED of a number of words coined by or associated with Roald Dahl reflects both his influence as an author and his vivid and distinctive style.
"For many children Roald Dahl's work is not only one of their first experiences of reading, but also their earliest exposure to the creative power of language."
In pictures: Roald Dahl's most enduring characters

Show all 12
Here are six of the newly added words (via Quartz).
Dahlesque
Implying something resembles or has the characteristics of Dahl's work, "typically characterised by eccentric plots, villainous or loathsome adult characters, and gruesome or black humour."
Golden Ticket
While Dahl wasn't the first to put the words 'golden' and 'ticket' together, his story about the young boy Charlie and his escapades in Willy Wonka's Chocolate Factory (the phrase dates back to 1801). The OED's definition is: "Ticket; one that grants the holder a valuable or exclusive prize, experience, opportunity, etc."
Human bean
A mispronunciation of 'human being' used by the Big Friendly Giant in The BFG. However, the first use of the 'human bean' dates back to British satirical magazine Punch, who used the phrase in 1842.
Oompa Loompa
Another entry originating from Charlie and the Chocolate Factory, Oompa Loompa's were Willy Wonka's workers who became associated with being orange and wearing dungarees thanks to Gene Wilder's 1971 film adaptation.
Scrumdiddlyumptious
Originally found in The American Thesaurus of Slang in 1942, 'scrumdiddlyumptious' became a household word following the release of The BFG.
Witching hour
Shakespeare first used "witching time" in Hamlet, yet it was Dahl who used 'witching hour' in The BFG to signify "a special moment in the middle of the night when every child and every grown-up was in a deep deep sleep, and all the dark things came out from hiding and had the world to themselves."
Register for free to continue reading
Registration is a free and easy way to support our truly independent journalism
By registering, you will also enjoy limited access to Premium articles, exclusive newsletters, commenting, and virtual events with our leading journalists
Already have an account? sign in
Join our new commenting forum
Join thought-provoking conversations, follow other Independent readers and see their replies