Roxane Gay hits out at Black Panther premiere 'invite snub' despite writing Black Panther comic series
'My feelings are real hurt that I didn't get an invite to the Black Panther premiere. I mean goddamn Marvel,' says writer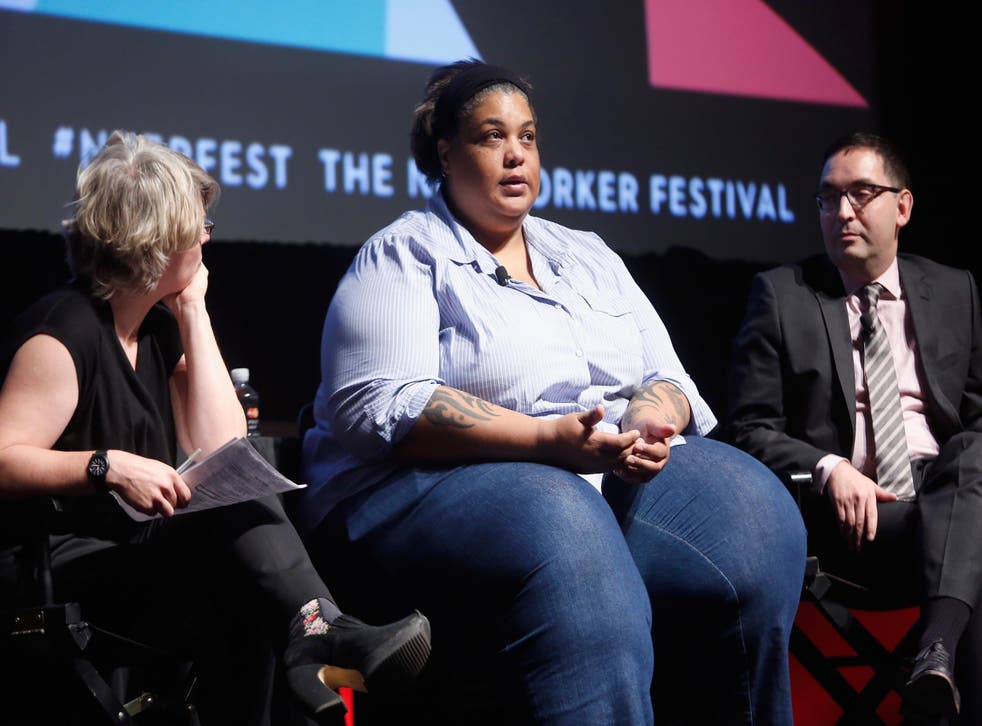 Roxane Gay has hit back at not being invited to the premier of the new Black Panther film despite being the writer of the Marvel comic series Black Panther: World of Wakanda.
Gay, who wrote the New York Times best-selling essay collection Bad Feminist, said the apparent snub had hurt her feelings but she was still excited to see the film which has received rave reviews.
The feminist author wrote the Black Panther spinoff comic book series for Marvel with poet Yona Harvey back in 2016. The pair are the first two black women to author a series for Marvel.
Gay tweeted: "My feelings are real hurt that I didn't get an invite to the Black Panther premiere. I mean goddamn Marvel. Goddamn".
The author added: "I'm still thrilled about the movie and can't wait to see it."
She continued: "And I mean. It's fine. I'm not fancy. Just admitting that my lil feelings were hurt."
After fellow Twitter user, Jen Lawrence, asked Gay whether to contact Marvel via Twitter, she said: "There is no need. I was just lamenting."
Christopher Priest and Ta-Nehisi Coates, who wrote the most notable Black Panther comic book runs, could also not be seen at the premiere night. However is not clear whether they received an invite and simply chose not to show up or were not photographed at the event.
World of Wakanda traces the stories of two African women, Ayo and Aneka, who are lovers and ex members of the Dora Milaje – the Black Panther's female security force. The series ran for just six issues before it was cancelled.
Gay, a contributing opinion writer for the New York Times, is an associate professor of English at Purdue University and co-editor of a nonprofit literary arts collective called PANK.
Black Panther hits UK cinemas on 12 February.
The Independent contacted Gay, Marvel, Priest and Coates for comment.
Register for free to continue reading
Registration is a free and easy way to support our truly independent journalism
By registering, you will also enjoy limited access to Premium articles, exclusive newsletters, commenting, and virtual events with our leading journalists
Already have an account? sign in
Register for free to continue reading
Registration is a free and easy way to support our truly independent journalism
By registering, you will also enjoy limited access to Premium articles, exclusive newsletters, commenting, and virtual events with our leading journalists
Already have an account? sign in
Join our new commenting forum
Join thought-provoking conversations, follow other Independent readers and see their replies