Scarlett Johansson sues bestselling author for using name in novel 'tribute'
Author insists comparison is meant as a compliment and tribute to star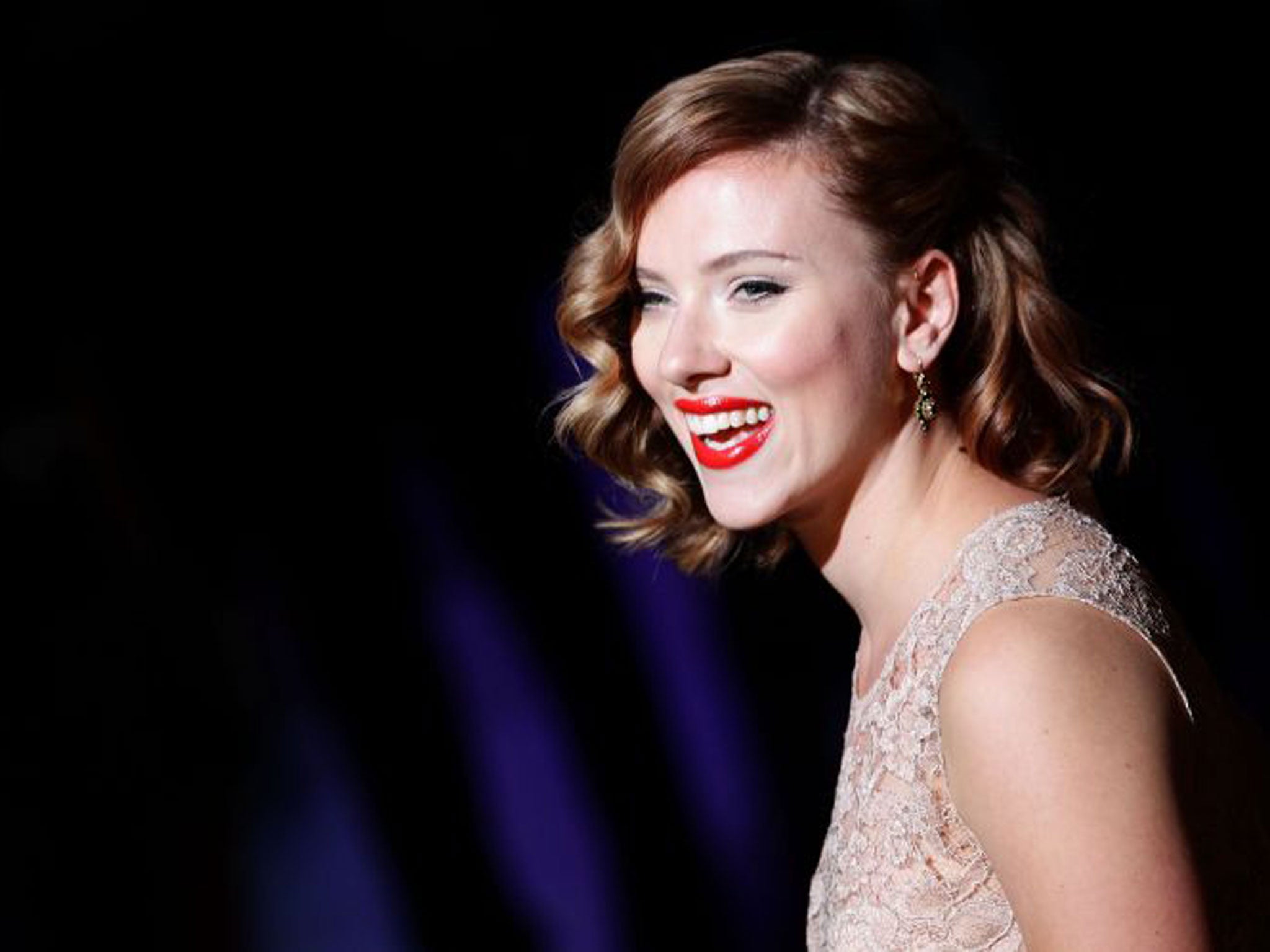 The actress Scarlett Johansson is suing the author of a bestselling French novel which featured a fictional character that resembles her, in a legal action which could test the limits of creative expression.
The American star is challenging writer Grégoire Delacourt, and his publisher JC Lattes, after he described a character in his novel as being her "doppelgänger", or exact double. The case – if it comes to court – could make legal and literary history.
Despite the author insisting that the comparison is meant as a compliment and tribute to Ms Johansson's beauty, the actress, famed for her role in Lost In Translation, is demanding compensation and damages from the publisher for the "breach and fraudulent use of personal rights".
She is also seeking to ban all foreign translations and film adaptations of the book – despite the fact that Scarlett Johansson is the perfect choice of actress for the role of a woman who looks like Scarlett Johansson, this being the most obvious job opportunity in cinema since John Malkovich appeared in Being John Malkovich.
The book in question, La première chose qu'on regarde (The First Thing We Look At), was published in March. It concerns a mysterious woman who looks just like Ms Johansson, who asks for help at the house of a car mechanic in a village in the Somme, in northern France.
The mechanic is convinced at first that it really is Scarlett Johansson (it seems that Hollywood actresses frequently turn up in remote villages in the Somme). Only 60 pages later does he realise that it is not Ms Johansson but a woman called Jeanine Foucaprez, who is her exact double.
Mr Delacourt says that he is "stupefied" that Ms Johansson has taken legal action. He is convinced that she has not even read the book, which has so far appeared only in French.
"I am also very sad," he told the newspaper Le Figaro. "I was hoping that she might send me flowers because this book is, in a way, a declaration of love."
He added: "She is an archetypal beauty of our times, very human with a touching fragility. She is a wonderful, iconic actress."
Mr Delacourt's novel name-checks other celebrities such as Ryan Gosling and Gene Hackman, who are described as "looking like" other characters. The work is intended in part as a satire on celebrity culture – a world in which everything is seen through the prism of the famous.
"All these famous people live with us all the time. Celeb culture is imposed on us by the media, the press, the internet," Mr Delacourt said. "So her complaint is based on exactly the phenomenon I am denouncing. It's a paradox. But I suppose it's all very American."
Ultimately, a novel is a work of fiction, Mr Delacourt added. Novelists must have the right to follow their imagination.
"I also describe someone being hurt when their airbag fails to inflate," he said. "Am I going to be sued by airbag manufacturers?"
Join our commenting forum
Join thought-provoking conversations, follow other Independent readers and see their replies