Stephen King announces new crime novel 'Later' coming in 2021
New novel involves a boy with an unnatural ability, tasked with stopping a dead killer threatening to strike from beyond the grave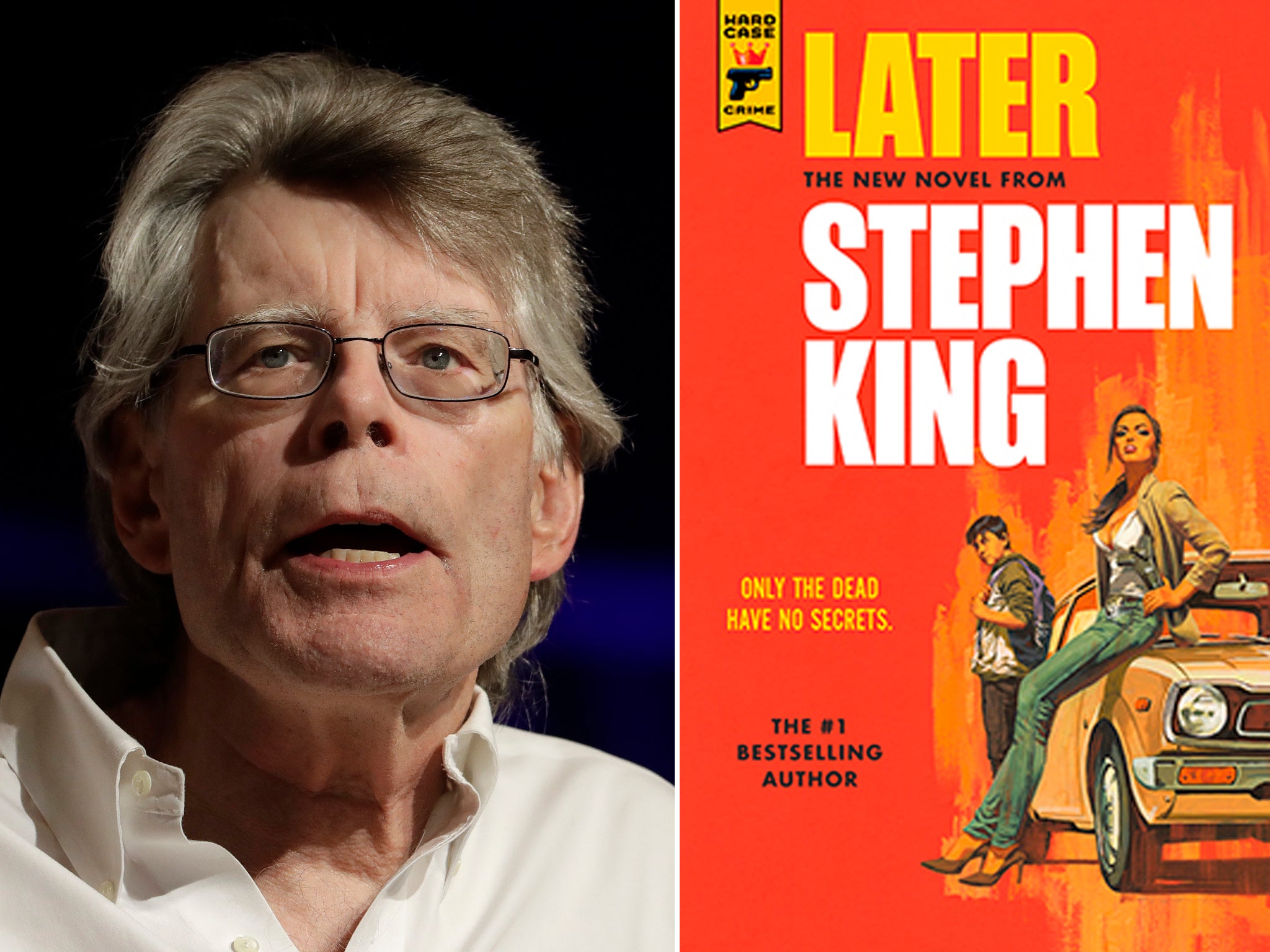 Stephen King will release a new novel in 2021 — a crime story involving a boy with an supernatural ability.
The author made the announcement on Monday, sharing a photo of the upcoming book's cover.
Later will be unveiled in March 2021 by Hard Case Crime, the publishing house that released two of King's previous novels: the 2013 Joyland and the 2005 The Colorado Kid.
With a tagline that reads "Only the dead have no secrets", the book explores themes that will sound familiar to fans of King's work, such as coming of age, standing up to evil forces, and the loss of innocence.
The novel's protagonist, Jamie Conklin, is a boy with "unusual abilities", which enable him to "see what no one else can see and learn what no one else can learn".
Jamie is enlisted by an NYPD detective to help in the pursuit of a dead killer threatening to strike from beyond the grave — but can only use his special power at "terrible cost".
"Later is a beautiful story about growing up and facing your demons — whether they're metaphorical or (as sometimes happens when you're in a Stephen King novel) the real thing," Charles Ardai, the Edgar Award-winning editor of Hard Case Crime, said.
"It's terrifying, tender, heartbreaking and honest, and we're so excited to bring it to readers."
A brief excerpt is available to read on the publisher's website.
Join our commenting forum
Join thought-provoking conversations, follow other Independent readers and see their replies