Super Thursday: Over 500 new books to go on sale in one day
The event is seen as a day when bricks and mortar bookshops have the edge over online retailers and supermarket chains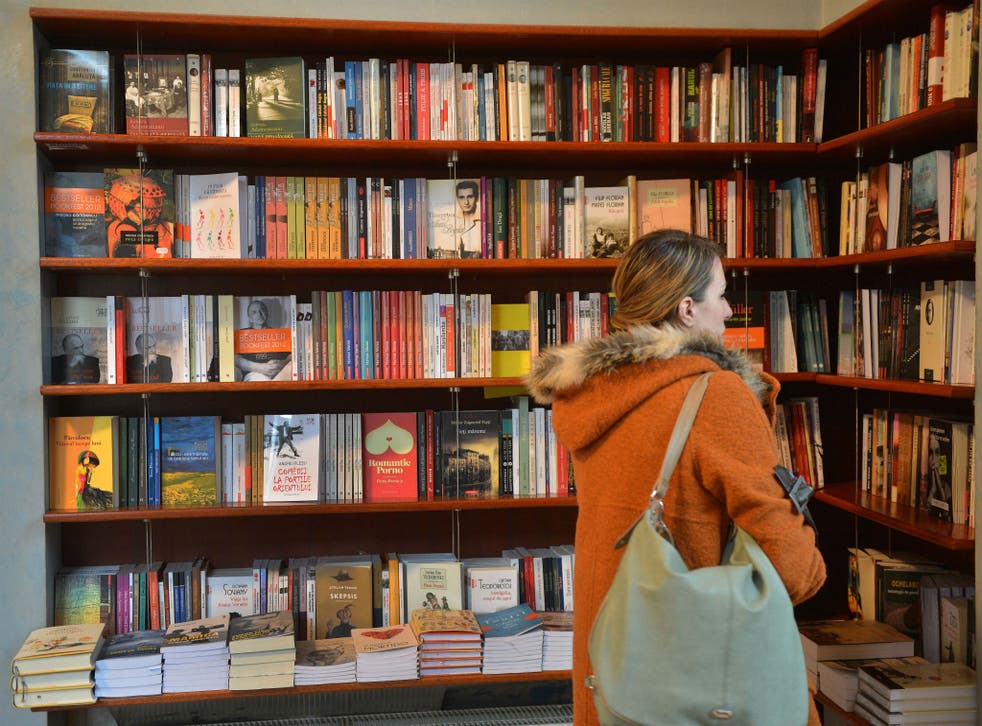 What do Robbie Savage, Professor Alice Roberts, Nigella Lawson and Ben Fogle's labradors have in common? Aside from glossy hair, they all have books published on Thursday 8 October. So do 499 other authors, whose publishers are hoping to generate sales by bringing out their books on "Super Thursday", the official start to Christmas for booksellers.
Super Thursday is a now-annual event in the publishing world – not to be confused with Semi-Super Thursday, when lots of holiday reading is published in May; nor Sort-of Super Thursday, which happened on 27 August this year when the last Terry Pratchett Discworld novel and a new addition to Stieg Larsson's Millennium series came out on the same day; nor Super September, when many Man Booker wannabes bring out their big literary fiction titles just in time for the prize's submissions deadline. No, this Super Thursday is the biggest, according to Nielsen BookScan, which says that 503 titles will be published in one day – more than twice as many as in an average week.
Typically, celebrity memoirs, commercial fiction and cookery titles are published on the first Thursday in October to give book buyers ideas for their Christmas lists. "A lot of books that come out at this time of year do have really strong day-one sales," says a spokeswoman for Waterstones, who thinks that Bill Bryson's The Road to Little Dribbling: More Notes From a Small Island will be a must-read for the kind of people who shop in bookshops. The kind of people who shop in bookshops, incidentally, are still keeping Harper Lee's Go Set a Watchman at No 8 in Waterstones' hardback fiction chart, whereas six out of the top 10 Tesco bestsellers are cookery books. Children's authors including Jacqueline Wilson (Little Stars), Liz Pichon (Top of the Class) and Rick Riordan (Magnus Chase and the Sword of Summer) also have books published on Thursday.
The Cheltenham Literature Festival (until 11 October) will be celebrating, with appearances by Super Thursday authors including Sue Perkins, Bryson and Lawson. Booksellers will also be hoping to cash in on the increased interest in books, with a campaign called Books Are My Bag launching on Thursday in shops across the country (www.booksaremybag.com). As well as parties in bookshops, and canvas book-bags designed by Grayson Perry and Lauren Child, authors will be turning up in local bookshops for special events.
Super Thursday is seen as a day when bricks and mortar bookshops have the edge over online retailers and supermarket chains – "It's a nice atmosphere," says the Waterstones' spokeswoman, "and it's always good to be talking about books, especially new books." The power of supermarkets' book-buying departments is now so strong that authors have been forced to change book covers, and, in at least one case, an aspect of the plot of a novel, to please them.
So, why is it that most books are published on Thursdays, and (usually) the first Thursday of each month? Publishers offered several reasons. Because books are distributed from the warehouse on a Tuesday, received in shops on Wednesday and sold on Thursday, said one. To coincide with reviews in weekend newspapers and monthly magazines, said another. But mainly, they said, it's because that's when supermarkets change their displays.
Join our new commenting forum
Join thought-provoking conversations, follow other Independent readers and see their replies