The Independent's journalism is supported by our readers. When you purchase through links on our site, we may earn commission.
The Independent kicks off search for the next JK Rowling with new children's book prize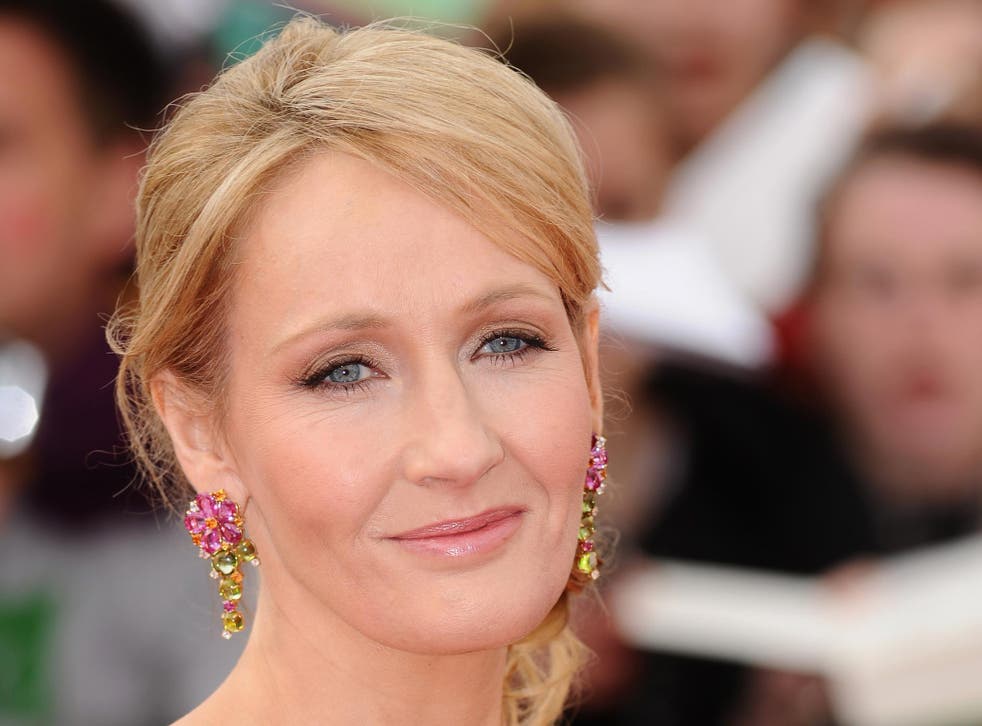 Could you be the next JK Rowling? A nationwide search has begun to discover a "brilliant" new children's author, who will secure a publishing deal with the company behind The Hunger Games as their prize.
Unpublished authors are invited to compete for the Montegrappa Scholastic Prize for New Children's Writing. The winner will be a "dazzling new fiction-writing talent", previously unpublished, who has a story which will appeal to children aged 7-12 years.
The prize has been created by Scholastic, the leading children's publisher, which distributes the best-selling Hunger Games sci-fi trilogy and the Horrible Histories series, and Italian luxury stationery supplier Montegrappa.
The Independent and literary agency Luigi Bonomi Associates (LBA) are partners in the prize, which was launched at the London Book Fair by Malorie Blackman, the Children's Laureate.
The judging panel includes Cerrie Burnell, children's author, CBeebies presenter and patron of Booktrust; Samantha Smith, Fiction Publisher at Scholastic; Louise Lamont, Children's Agent at LBA; and Arifa Akbar, Literary Editor at The Independent.
Entrants must submit the first 5,000 words of their book by 2 June 2014. The shortlist will be announced at Edinburgh International Book Festival in August.
The winner will be announced at the Frankfurt Book Fair in October and their debut novel published for The London Book Fair in April 2015.
The winning author must not have any current literary representation. The organisers are hoping to uncover a newcomer, who may be crafting their future best-seller in a café back-room, just as JK Rowling did when she began plotting the Harry Potter novels.
As well as a publishing deal, the winner will receive a £5,000 advance, literary agent representation with LBA and a trip to Venice to visit the home of luxury pen-maker Montegrappa.
Malorie Blackman, who has written acclaimed novels for young adults, including the Noughts & Crosses series, which examined racism, offered her tips to the authorial hopefuls.
"My advice is to read as much children's literature, across as many genres as you can, to get a feel for the language and the vocabulary," she said. "Then hone your story and write from the heart. It could be something that makes children laugh or it could be a scary book - but if it's something that interests you first and foremost then hopefully children will want to read it as well. And don't give up."
Arifa Akbar said: "The Independent is thrilled to be part of a competition that aims to discover a new voice for children's fiction. In an industry in which fledgling authors struggle to be recognised, this will hopefully provide an opportunity for the nurturing of new talent."
Samantha Smith, Fiction Publisher at Scholastic, said: "We pride ourselves on publishing the best children's books for every age group. We're delighted to be partnering with some of the most exciting champions for writing in our search for a scorching new talent for our list. If you can write spectacular prose for 7-12 year olds, we would love to see it."
Aspiring writers who have self-published novels may still participate. Entrants must be aged 18 or over, live in the UK or Ireland and must not be in possession of a criminal record.
Register for free to continue reading
Registration is a free and easy way to support our truly independent journalism
By registering, you will also enjoy limited access to Premium articles, exclusive newsletters, commenting, and virtual events with our leading journalists
Already have an account? sign in
Register for free to continue reading
Registration is a free and easy way to support our truly independent journalism
By registering, you will also enjoy limited access to Premium articles, exclusive newsletters, commenting, and virtual events with our leading journalists
Already have an account? sign in
Join our new commenting forum
Join thought-provoking conversations, follow other Independent readers and see their replies