The secret 'snog' in Jane Austen revealed
"I put it to you that they've been snogging," Austen expert claims
Matilda Battersby Comments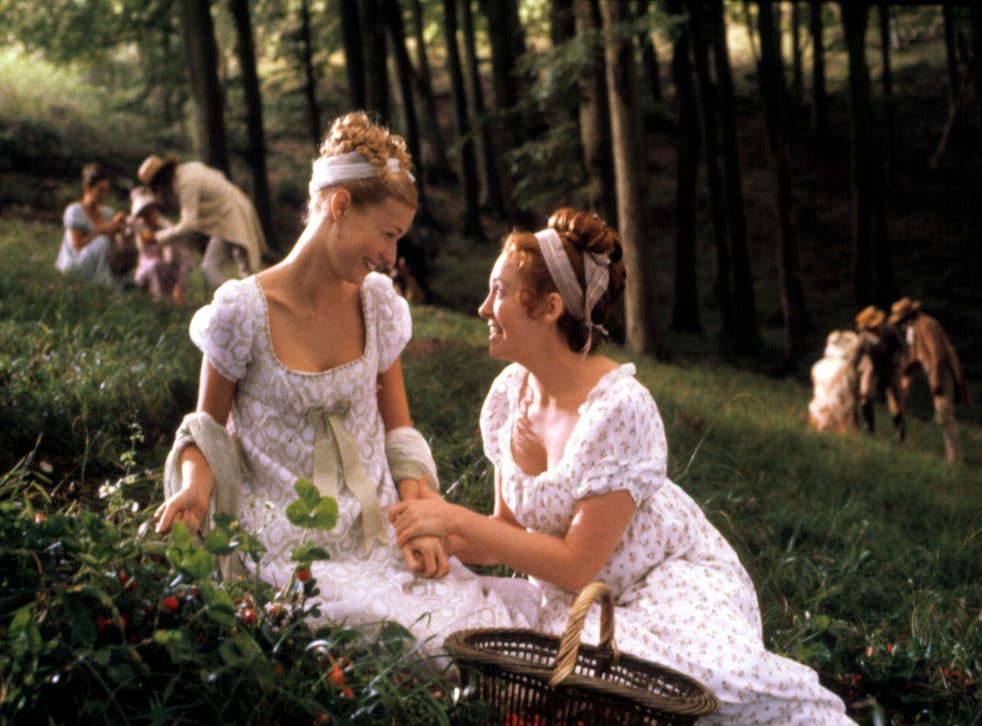 It is a truth universally acknowledged that however accurate a Jane Austen screen adaptation, there will always be complaints about kissing.
Austen purists have long wept into their handkerchiefs at anything racier than a heaving bosom and argue that the sight of Elizabeth Bennet kissing and embracing Mr Darcy is fearfully inaccurate.
So afraid were they of British complaints the filmmakers behind the 2005 film adaptation of Pride and Prejudice starring Keira Knightley famously released a different ending for American audiences in which a newly-married Lizzie and Darcy are seeing kissing in a post-coital clinch.
Read more:
Austen expressed their "relations" rather more obliquely: "He [Darcy] expressed himself on the occasion as sensibly and as warmly as a man in violent love can be supposed to."
But an Austen scholar is waging a one-man battle against the kissing naysayers and claims to have discovered evidence of lip locking in the famous novelists' work.
He claims Jane Fairfax in Emma not only kisses but "snogs" Frank Churchill to whom she is secretly engaged.
Professor John Mullan, a University College London academic and author of What Matters In Jane Austen?, claims that the granddaughter of Mrs Bates and her beau have been "at it, in a Regency sort of way."
Speaking at the Hay Festival, reports The Telegraph, Prof Mullan, said: "The main complaint from Austen aficionados is when you get a televised version, and what the true diehard don't like is there is always a kiss.
"But I have discovered the kiss. I put it to you they've been snogging. When I found this on my 15th reading of Emma, I shouted, 'Eureka!'"
According to Prof Mullan Jane Fairfax and Frank Churchill have just broken off from a kiss following this passage in which Austen writes:
"The appearance of the little sitting-room as they entered was tranquillity itself; Mrs Bates, deprived of her usual employment, slumbering on one side of the fire, Frank Churchill at a table near her, most deedily occupied about her spectacles, and Jane Fairfax, standing with her back to them, intent on her pianoforte."
Colin Firth's career in pictures

Show all 10
He told festival-goers that as Mrs Bates is asleep and Jane has found herself effectively alone with her secret lover they can't keep their hands off each other. He thinks it unlikely that Churchill, a handsome subject of gossip in Austen's novel, who is the boast of Highbury no less yet is hated by Knightley, would miss the opportunity to embrace his intended.
Prof Mullan's claims are likely to enrage some Austen fans who believe that the lively undercurrent of sexual intrigue could only be as potent with the veneer of propriety which protects it.
The BBC's 1995 film adaptation of Persuasion, the poster for which features Anne Elliot (Amanda Root) and Captain Wentworth (Ciaran Hinds) kissing, drew a storm of criticism over changes from the source material of which the passionate physicality between the two key protagonists was a major feature.
Even in Andrew Davies' much loved 1995 TV adaptation of Pride and Prejudice – the steamiest scene of which is Darcy's wet-shirted emergence from the lake and Elizabeth's alarmed look towards his crotch – there is one kiss between them, but it took 359 minutes of viewing to get to it.
"It would be such a disappointment if, after six episodes, they didn't even kiss," Davies said at the time. "Everybody wants them to."
Register for free to continue reading
Registration is a free and easy way to support our truly independent journalism
By registering, you will also enjoy limited access to Premium articles, exclusive newsletters, commenting, and virtual events with our leading journalists
Already have an account? sign in
Join our new commenting forum
Join thought-provoking conversations, follow other Independent readers and see their replies