Thirties murder mystery novel is surprise runaway Christmas hit
Booksellers say readers are turning away from dark modern thrillers and back to the golden age of crime writing
Paul Gallagher
Sunday 21 December 2014 01:00 Comments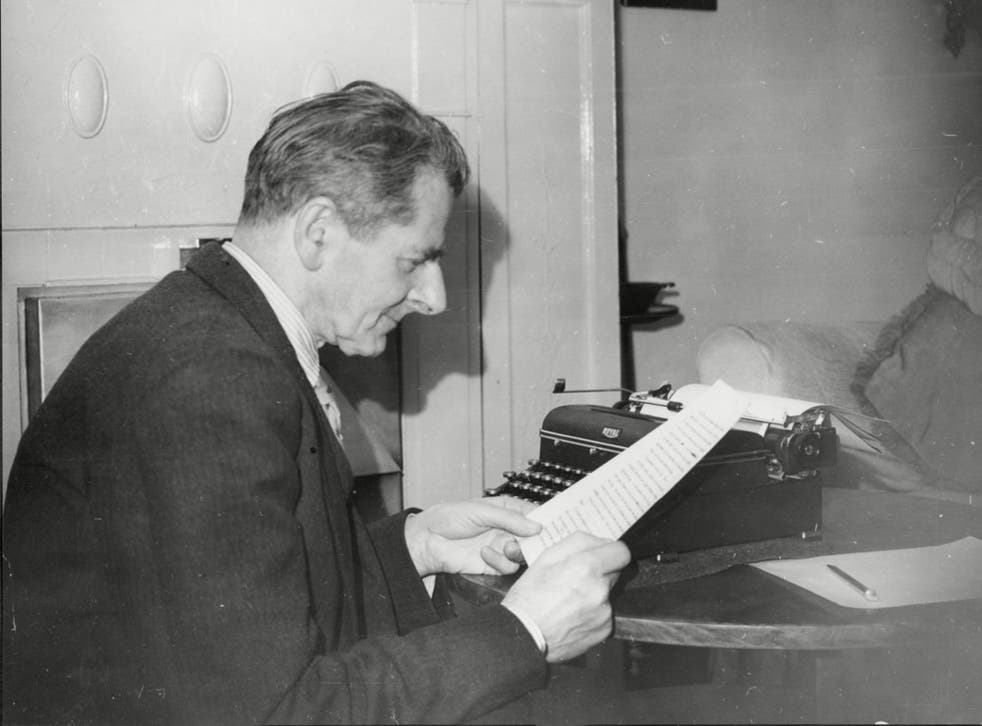 A Christmas detective tale not seen in shops for more than 70 years has become a festive sleeper hit and resurrected interest in a long-forgotten crime writer.
Mystery in White: A Christmas Crime Story by J Jefferson Farjeon is selling in "astonishing numbers", according to the Waterstones book chain. It has outsold rival paperbacks Gone Girl, by Gillian Flynn, and Donna Tartt's The Goldfinch on the high street, while Amazon temporarily ran out of stock last week due to surging demand.
The novel tells the story of an eclectic group of six people stuck on a train stranded by snow on Christmas Eve. Fearing that they may find themselves marooned all night, they decide to walk to the next station.
On the way, they come across an unlocked house with dinner laid, kettle boiled and a fire on, but no one seemingly at home. "Trapped together for Christmas, the passengers are seeking to unravel the secrets of the empty house when a murderer strikes in their midst," the blurb states.
First published in 1937, Mystery in White has been republished as part of the British Library Crime Classics series that is rekindling interest in authors from the pre-Second World War "golden age" of crime writing. More than 155,000 copies in the series have been sold this year, but with Mystery in White accounting for 60,000 of those sales.
Joseph Knobbs, Waterstones' crime fiction buyer, said he thought the sales could reflect readers yearning for genuine mysteries rather than darker, modern thrillers: "Mystery in White has been our bestselling paperback this Christmas and one of the most pleasant surprises of the year.
"The Crime Classics stand out against the darker crop of contemporary crime fiction and offer something a bit different. A lot of modern stuff skews closer to thriller than mystery. It has been a treat to see mystery writers such as John Bude, Mavis Doriel Hay and J Jefferson Farjeon get their due. I think that's a credit to the British Library, which has not only done the important work of archiving this material, but now brought it to a wider audience," he said.
Born in London in 1885 to a family of actors and writers, Farjeon wrote more than 80 novels and plays. He died in Hove, aged 72, in 1955. The crime writer Dorothy L Sayers said he was "unsurpassed for creepy skill in mysterious adventures". His sister, Eleanor, was a renowned children's author.
The Notting Hill Mystery, originally published in the 1860s, was the first in the British Library series to come out in 2012, but sales have taken off this year when authors from the 1930s and 1940s were republished.
Robert Davies, from British Library Publishing, said: "For years, publishers have been concentrating on dark, violent, psychological crime novels, but we spotted a gap in the market for readers seeking escapist detective fiction with superb plots and period atmosphere.
"We're a very small team operating in an environment that is quite tough on independent publishers, so we're extremely proud of our sales figures: up 400 per cent in November on the previous year. Independent and international bookshops have all got behind us, but we've especially benefited from support from Waterstones."
A further six Crime Classics are planned in the new year.
Register for free to continue reading
Registration is a free and easy way to support our truly independent journalism
By registering, you will also enjoy limited access to Premium articles, exclusive newsletters, commenting, and virtual events with our leading journalists
Already have an account? sign in
Register for free to continue reading
Registration is a free and easy way to support our truly independent journalism
By registering, you will also enjoy limited access to Premium articles, exclusive newsletters, commenting, and virtual events with our leading journalists
Already have an account? sign in
Join our new commenting forum
Join thought-provoking conversations, follow other Independent readers and see their replies