Vivienne Westwood accused of plagiarism over book on her life
Author of a 2001 book accuses punk designer of copying sections and not crediting properly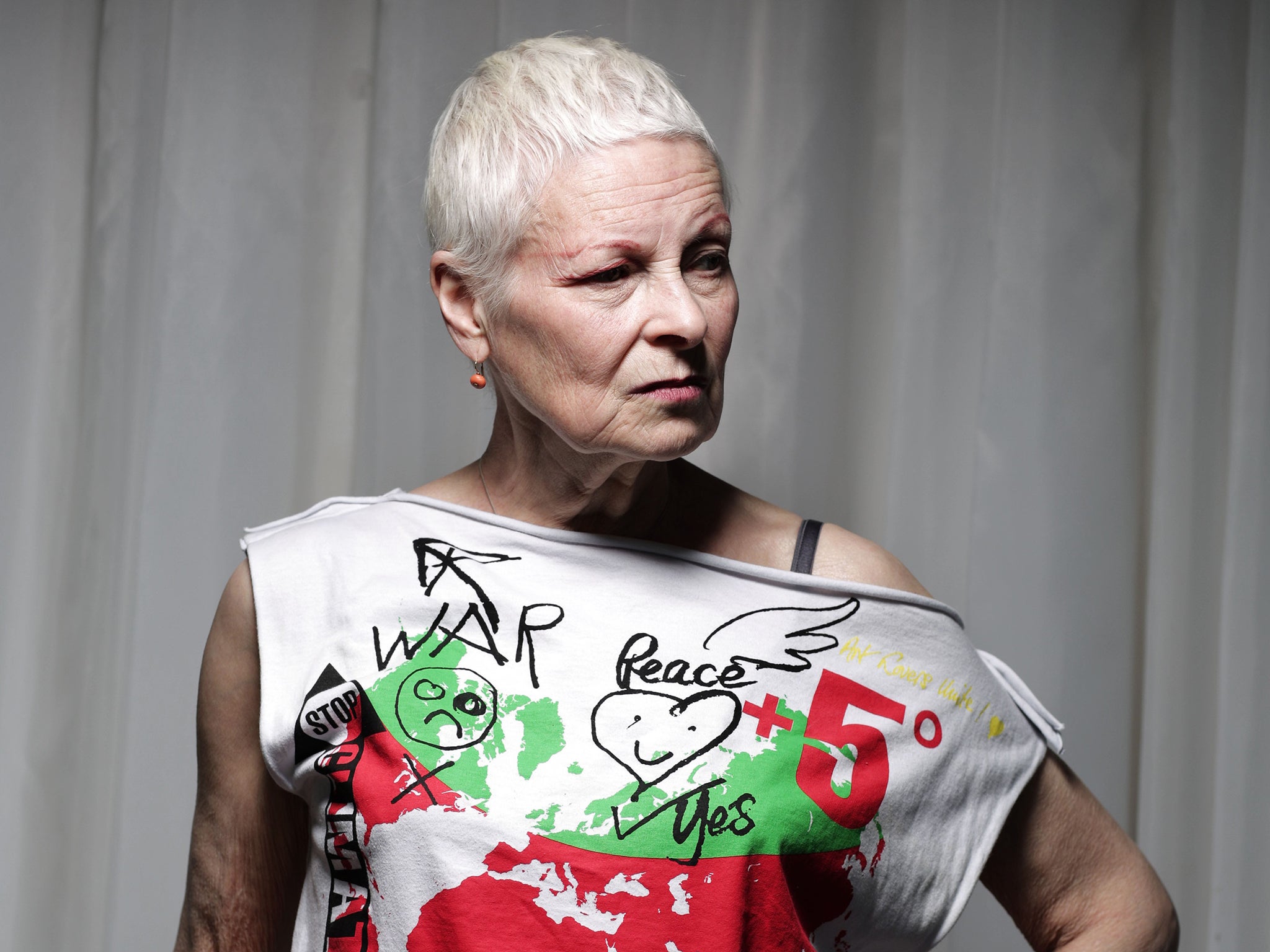 Dame Vivienne Westwood faces a plagiarism lawsuit after an author claimed that the fashion designer had lifted chunks of her new autobiography from his own work.
Westwood, one of the architects of punk, has published an autobiography, co-written by Ian Kelly. But the Pan Macmillan title faces claims that the book contains sections copied without attribution, is littered with errors, and may have libelled former associates of the designer.
Paul Gorman, author of the 2001 book The Look: Adventures in Rock and Pop Fashion, claims to have identified 29 instances of his own work being used without credit in Westwood's volume.
Gorman quotes Malcolm McLaren, Westwood's former business partner and lover in his book, describing how the first "teenagers" aped the beatnik look.
"Just look at what people like Jack Kerouac were wearing after they had left the marines and the army and went on the road. White T-shirt, jeans, leather jacket. When Hollywood looked around for rebellious images which would suit stars like James Dean and Marlon Brando, they settled on that. And when kids in Britain saw it up on the big screen, they wanted it do."
The paragraph appears almost verbatim in Westwood's book, with the words "explains Vivienne" around the quote.
Although named in some footnotes, Gorman says he has identified numerous other sections copied without credit and believes that a number of photographers have also not been credited for the use of their images in the book.
"I greatly admire Vivienne's achievements but she has been let down badly by her publisher by this sloppy book," said Gorman, who is suing for damages, an apology and rectification of missing credits.
Private Eye says it has identified a potential libel in Westwood's book. Westwood writes that since a former manager of her King's Road boutique is now dead, "we can be honest". She then makes unsubstantiated accusations against him.
According to Private Eye, the man is very much alive and works as a psychotherapist in West London. He did not respond to a request for comment from The Independent.
Another man, identified as the manager's then-boyfriend is also alive and now married with children.
Spelling errors in the book include "Jimmy" Hendrix and Pete "Townsend", whilst the date of the Sex Pistols' first concert and McLaren's age when he died in 2010 are both misidentified.
Gorman added: "I would hope that Picador – part of the worldwide Macmillan Group – asks of itself the relevant questions about how, to use one media lawyer's professional opinion of the Westwood book, such 'a dog's breakfast' has been allowed to hit the shelves."
Neither Westwood nor her publishers responded to requests to comment. It is believed that Gorman and the estate of Malcolm McLaren had requested an advance copy of Westwood's book to proof-read before publication but none was forthcoming.
Westwood, 73, also claims that the idea and title for The Sex Pistols' anthem Anarchy In The UK were hers. John Lydon, the former Johnny Rotten, disagrees. He told the Independent: "The silly cow is claiming she had the idea for 'Anarchy'? What a f****** liberty. That's audacity of the highest order. Go back to making frocks."