Waterstones to remove Amazon's Kindle from stores due to 'pitiful' sales
Earlier this year it was revealed that print sales had increased year-on-year for the first time since 2007
Jack Shepherd
Thursday 08 October 2015 12:00 Comments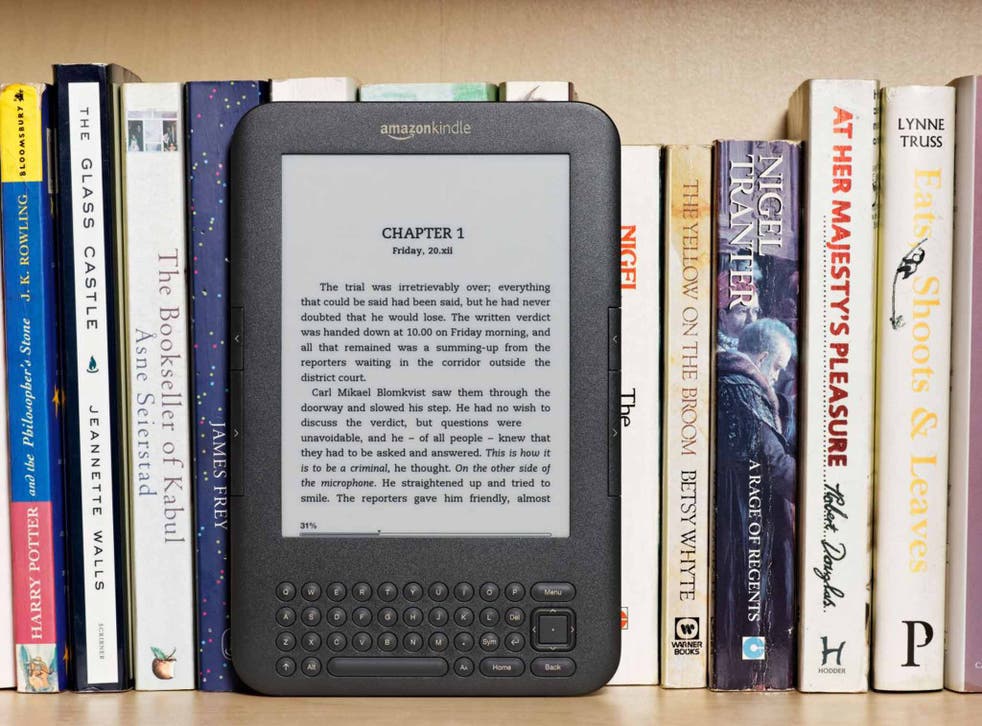 Since the advent of the E-book, rumours have spread of how the physical book may be coming to an end, with Amazon's Kindle and Apple's iPad taking over the humble bedside table.
Yet again, however, the printed book has prevailed, as the largest UK book retailer, Waterstones, is to remove Kindle electronic readers from its stores due to "pitiful sales".
Managing director James Daunt told The Bookseller: "Sales of Kindles continue to be pitiful so we are taking the display space back in more and more shops.
"It feels very much like the life of one of those inexplicable bestsellers; one day piles and piles, selling like fury; the next you count your blessings with every sale because it brings you closer to getting it off your shelves forever to make way for something new.
"Sometimes, of course, they 'bounce' but no sign yet of this being the case with Kindles."
Waterstones teamed up with Amazon in 2012 to sell the devices in an attempt to keep up with the 'digital age'. The space where they were displayed will now be used to sell paperbacks and hardbacks.
Arts + Ents News in Pictures

Show all 50
Other retailers have also noted a decline in E-reader sales, the C.E.O of Blackwell's, David Prescott, adding: "We're not seeing a great deal of people who are buying an E-reader for the first time now. People are buying E-reader replacements, but that's it."
An Amazon spokesperson said sales of Kindle books were on the rise and that the company are "pleased with the positive momentum and growing distribution of Kindle and Fire tablet sales."
The removal of the devices from stores nationwide comes after Nielsen Bookscan released figures showing sales of print books were up 4.6% for the first 36 weeks of 2015 when compared to the same period in 2014.
This is the first time the print market has seen year-on-year growth since 2007.
Register for free to continue reading
Registration is a free and easy way to support our truly independent journalism
By registering, you will also enjoy limited access to Premium articles, exclusive newsletters, commenting, and virtual events with our leading journalists
Already have an account? sign in
Join our new commenting forum
Join thought-provoking conversations, follow other Independent readers and see their replies