Melvynn Bragg urges writers to stop mocking working class
Broadcaster says working class is still depicted as cliche and 'deserves better'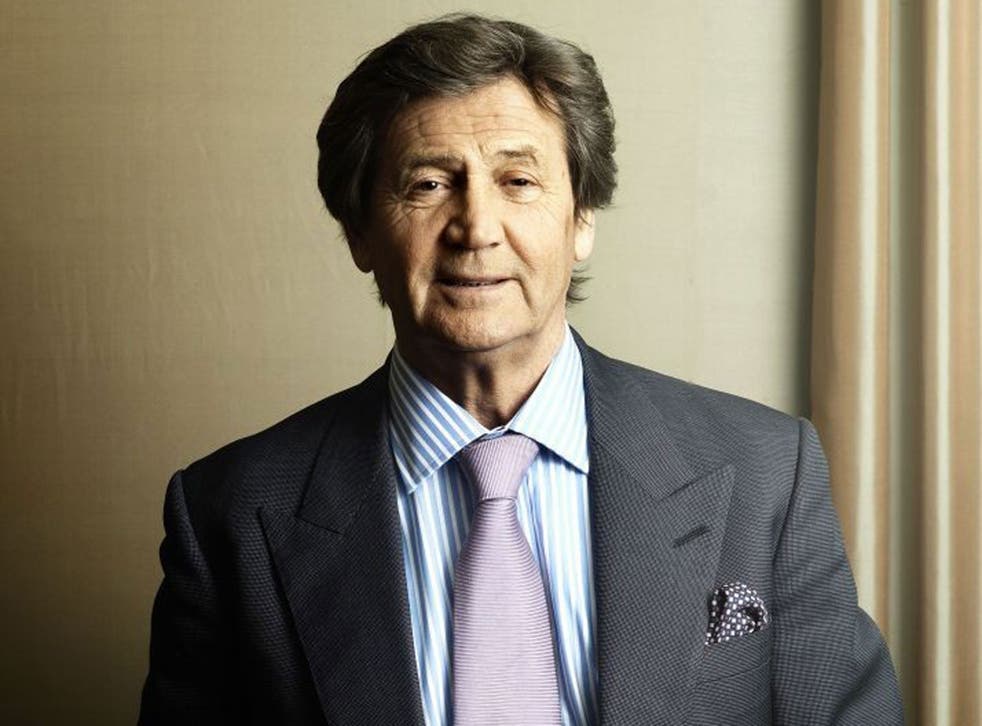 The literary depiction of the working classes in the North of England has descended into a mocking "cliché", Lord Bragg has complained.
The author and broadcaster has expressed his frustrations while talking about his own experiences of growing up in Cumbria as a publican's son and feeding his cultural hunger at the local public library.
In an interview with the Radio Times discussing a fresh raft of programmes for The South Bank Show, the peer argued that Northern life had become an object of humour and was being poorly served by literature. "I'm not a fan of the working class being mocked, including by some of our famous writers… even by those who came from it," he said. "All this 'it's grim oop North' sort of stuff. Well it was a joke once, but we've got to the stage where the working class has been turned into a cliché and it deserves a lot better."
Although Lord Bragg refused to identify the "famous writers" he had in mind, his comments could be a reference to Alan Bennett, a scholarship boy whose origins – he was a butcher's son from Leeds – are not dissimilar to that of the broadcaster.
But Bennett, though he has treated the working class as a comedy subject in plays such as Enjoy, his 1980 treatment of life in a Leeds back to back, is an equally outspoken campaigner for equal opportunities.
Maybe Lord Bragg was referring to late Northern literary giants such as Keith Waterhouse or Alan Sillitoe. Or perhaps he has been irked by Shameless, the humorous television portrayal of chaotic family life on a fictional Manchester council estate.
His comments caused some surprise in the publishing world, where modern writers such as David Peace, author of the Red Riding Quartet and The Damned United, have taken a different approach to northern realism.
"I can't think of any novels published this year that have Northern characteristics in that old-fashioned way," said Jonny Geller, the joint chief executive of literary agency Curtis Brown. "If anything, [the more common theme] is the miserable metropolitan cities – London being full of loneliness and alienation."
Lord Bragg, 74, joined the BBC as a trainee in 1961 and was part of a generation of working-class young men, alongside Harold Pinter, Albert Finney and David Bailey, who transformed the UK arts scene. "Maybe this was a postwar 'let's be nice to the working classes because they died in such numbers' blip," he said. "But suddenly all these guys came up, including myself. We got our novels published, we made films."
He was asked whether he thought the decline of grammar schools had harmed the chances of later generations to attain similar social mobility. "Certainly we had plenty of self-confidence," he replied. "But I keep in touch with my old grammar school, now a comprehensive, and they're very conscientious people. They have book groups and get more kids into Oxbridge than in my time."
The presenter of In Our Time on BBC Radio 4 took the opportunity to praise Sky, which picked up The South Bank Show when it was dropped by ITV in 2009. "I haven't had any editorial interference, their budgets are tight but they've ratcheted it up from one programme to 52," he said.
Register for free to continue reading
Registration is a free and easy way to support our truly independent journalism
By registering, you will also enjoy limited access to Premium articles, exclusive newsletters, commenting, and virtual events with our leading journalists
Already have an account? sign in
Register for free to continue reading
Registration is a free and easy way to support our truly independent journalism
By registering, you will also enjoy limited access to Premium articles, exclusive newsletters, commenting, and virtual events with our leading journalists
Already have an account? sign in
Join our new commenting forum
Join thought-provoking conversations, follow other Independent readers and see their replies