Elena Ferrante: Pseudonymous author's identity outing 'disgusting journalism', says publisher
Journalist says public had a right to know as publisher 'fed public interest in her true identity'
Christopher Hooton
Monday 03 October 2016 09:38 Comments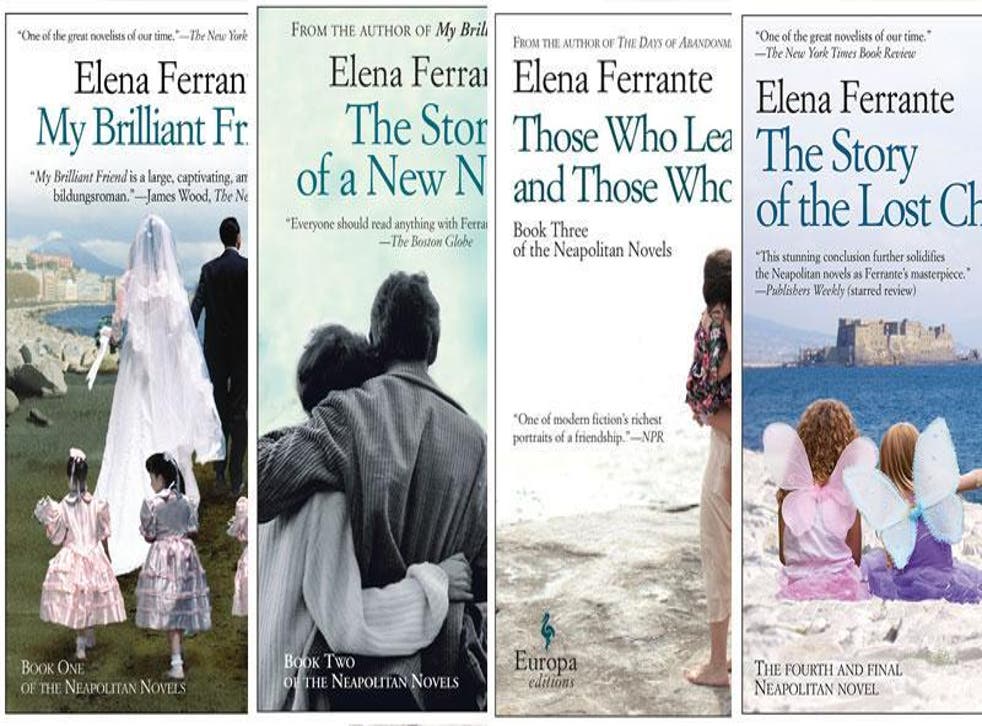 The literary world has reacted in anger after an Italian journalist 'identified' the true name and biographical details of novelist Elena Ferrante.
Journalist Claudio Gatti revealed his findings in the New York Review of Books (we've chosen not to link to the piece out of respect for the author's anonymity), but many have questioned whether naming the author was fair or even necessary.
"We just think that this kind of journalism is disgusting," Sandro Ferri, Ferrante's publisher, who is one of the few people to know who that author is, told the Guardian. "Searching in the wallet of a writer who has just decided not to be 'public'."
Ferrante is best known for her Neapolitan Novels, and was named one of the 100 most influential people on the planet by Time magazine for this year.
Gatti's findings are based on payments made by the publisher.
Many Twitter users suggested that Ferrante is presumably using a nom de plume for good reason, but Gatti insisted that there was a "legitimate right for readers to know ... as they have made her such a superstar."
"Indeed, she and her publisher seemed not only to have fed public interest in her true identity but to have challenged critics and journalists to go behind the lies," he added to The Guardian. "She told us that she finds them 'healthy'. As a journalist, I don't. In fact it is my job to expose them."
The incident calls to mind The Sun's outing of dubstep DJ Burial in 2008.
Register for free to continue reading
Registration is a free and easy way to support our truly independent journalism
By registering, you will also enjoy limited access to Premium articles, exclusive newsletters, commenting, and virtual events with our leading journalists
Already have an account? sign in
Join our new commenting forum
Join thought-provoking conversations, follow other Independent readers and see their replies