William Shakespeare: Historian claims to have discovered first portrait of Bard from his lifetime
Historian Mark Griffiths cracked a Tudor code to identify the playwright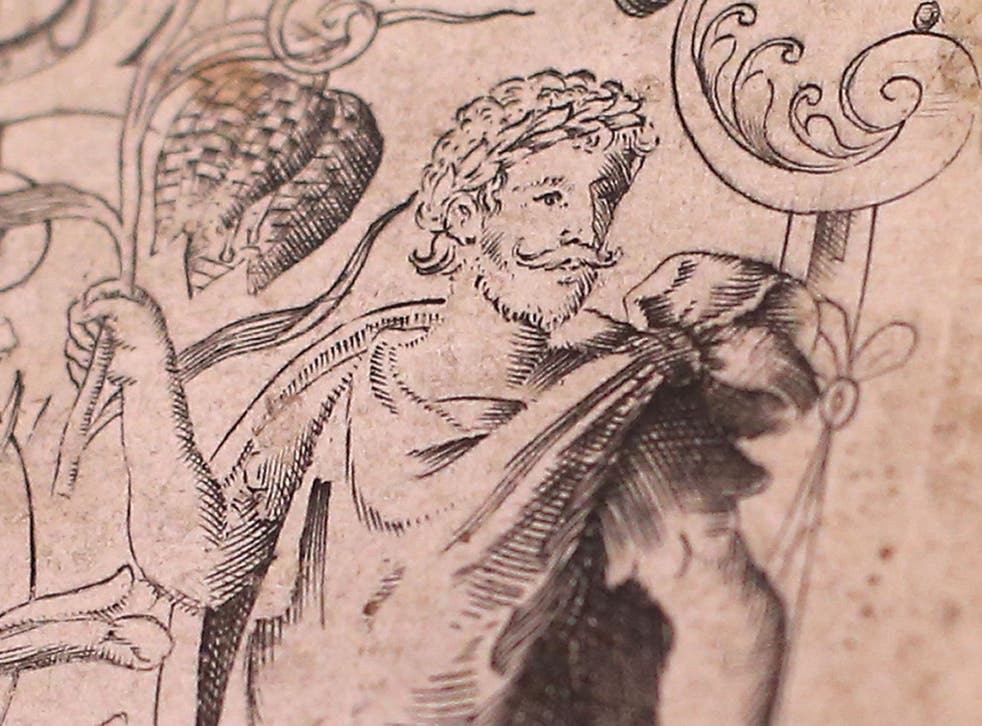 The first portrait of playwright William Shakespeare created in his lifetime may have just been discovered in a 16th century botany book.
Historian Mark Griffiths is claiming to have identified the Bard after decoding an "ingenius cipher" underneath the cover image.
"This is what Shakespeare looked like, drawn from life and in the prime of life," he told Country Life magazine, whose editor Mark Hedges described the news as "the literary discovery of the century" and praised Griffiths' "unrivalled specialist knowledge".
"We have a new portrait of Shakespeare, the first ever that is identified as him by the artist and made in his lifetime," Hedges said at London's Rose Playhouse.
Griffiths' expertise lies in the role of flora in English Renaissance literature, making him "uniquely qualified to discover the greatest Elizabethan of all".
Shakespearean sayings you use without knowing it

Show all 8
Griffiths was researching the biography of botanist John Gerard when he began reading his influential 1,484-page book The Herball or Generall Historie of Plantes from 1598.
The title page features a three-inch tall picture of a bearded man wearing a laurel wreath, surrounded by motifs including flowers and vegetables. Griffiths claims an Elizabethan cipher beneath the image translates to "William Shakespeare" and the Tudor symbols point to the play Titus Andronicus and poem 'Venus and Adonis'.
"By the time that portraits of Shakespeare were at a premium, the significance of the Rogers engraving had faded from memory," Griffiths said. "Its camouflaged figures, coded plants and ciphers proved too clever for its own good."
Similar claims have been made in the past, notably in 2009 when the Shakespeare Birthplace Trust displayed a painting they believed to be an authentic portrait dating back to 1610. Some critics insisted that the so-called Cobbe portrait was not of Shakespeare.
Country Life plans to reveal a new Shakespeare play and share how the Bard's career was launched in next week's issue.
Register for free to continue reading
Registration is a free and easy way to support our truly independent journalism
By registering, you will also enjoy limited access to Premium articles, exclusive newsletters, commenting, and virtual events with our leading journalists
Already have an account? sign in
Register for free to continue reading
Registration is a free and easy way to support our truly independent journalism
By registering, you will also enjoy limited access to Premium articles, exclusive newsletters, commenting, and virtual events with our leading journalists
Already have an account? sign in
Join our new commenting forum
Join thought-provoking conversations, follow other Independent readers and see their replies