Women's Prize for Fiction nominee Deborah Copaken Kogan lifts the lid on sexism in publishing and the arts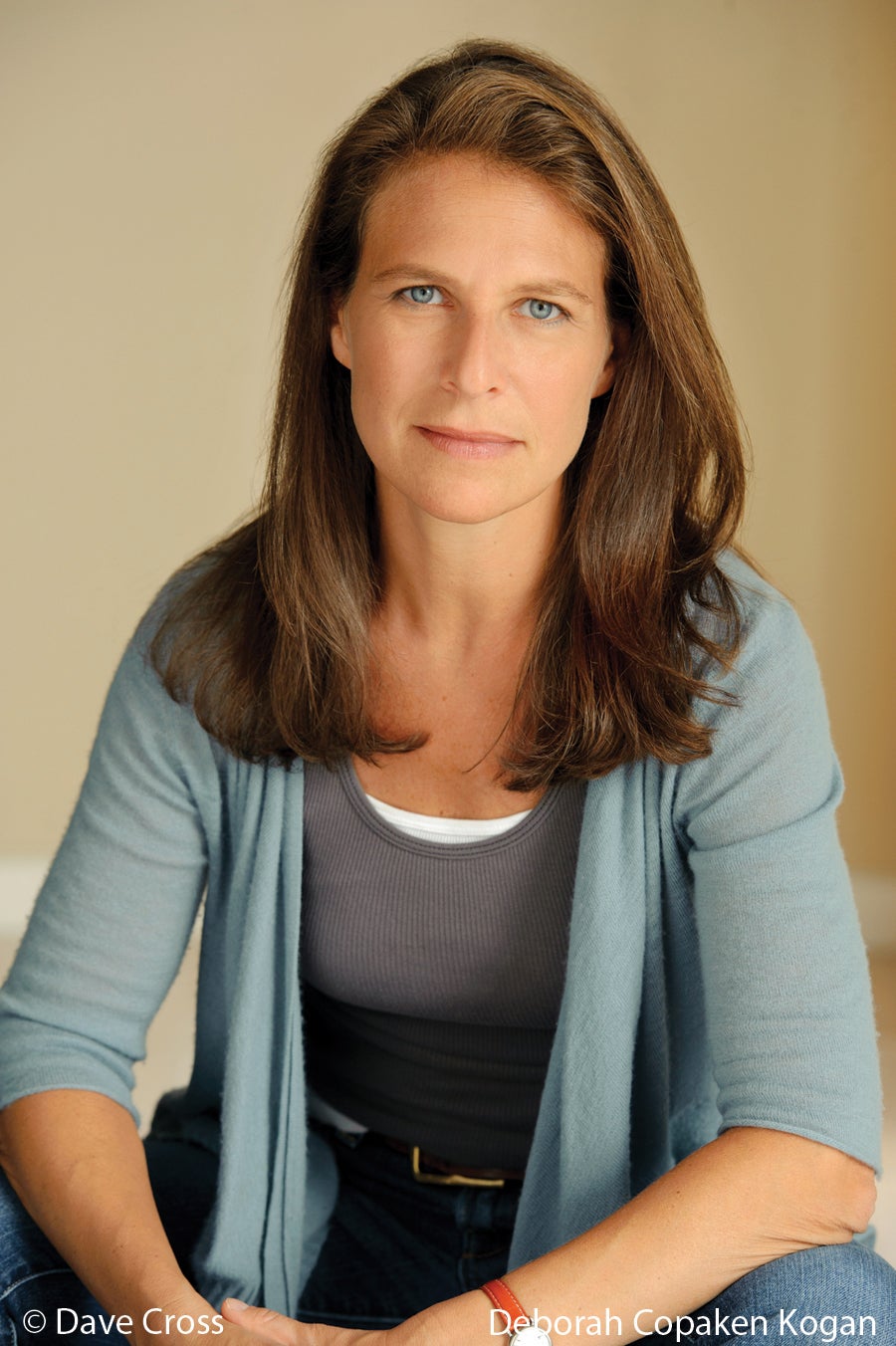 An American war photographer-turned-novelist has hit out at the sexist treatment women receive in the arts and the "smears" they face should they decide to speak up.
Deborah Copaken Kogan, who is longlisted for this year's Women's Prize for Fiction in the UK, revealed a string of incidents of discrimination she has faced throughout her career to highlight wider problems in the industry. She described it as "tiny paper cuts that made up a huge slash".
Ms Kogan told The Independent that she was given strength to raise the issue publicly after she was nominated for the fiction prize for her novel The Red Book. "Had I not been named on that longlist, would I have had the courage to speak up? No probably not."
The response to her article in US periodical The Nation lifting the lid on sexism in publishing, the arts and beyond has been "99 per cent positive," she said.
Ms Kogan compiled a list of incidents in her professional life in which she was subjected to sexism, and advised to keep quiet with the words "They'll smear you" ringing in her ears. She was told the same by a psychologist who advised her not to report her rape the day before she graduated college.
Erin Belieu, co-founder of Vida, a group set up to promote women in literary arts, said: "It was pretty stomach-turning. I hear stories like this all the time from people who feel they can't speak up."
She continued: "This is still a big issue. Deborah is very brave, but she's at a point in her life where she feels she can speak out."
The author also intends to set up an American answer to the Women's Prize for Fiction to run every year "until gender parity in the arts is achieved. I figure that should take me from now to my obituary."
She has had exploratory talks with Vida, as well as corporations who could potentially sponsor it and a woman's group from Harvard University.
The incidents included her publisher's demand that her memoir about her time as a war photographer be called Shutterbabe. In reviews of the book, which is now taught in journalism schools, reviewers call her a "slutty Barbie stay-at-home mom" as well as "an insult to feminism".
She faced discrimination also during her time showing her war photography, as a TV producer at NBC and with her novels.
"I wrote the article dispassionately because I wanted it to be as non-polemical as possible. I just wanted to show my experience," Ms Kogan said.
 "Being a woman in the US right now is a challenge," she continued. "I have three sisters, and in all our various careers we've had our battles."
The spark to write the article was an obituary for rocket scientist Yvonne Brill this week. "It led with her beef stroganoff and I thought: 'We cannot catch a break'. Not rocket scientists, not writers, not businesswomen."
Ms Belieu added: "That the conversation is happening is positive. With all these legislative and cultural attacks on women, if people weren't speaking up that would be scary."
Join our commenting forum
Join thought-provoking conversations, follow other Independent readers and see their replies