WBD 2015: Your wonderful World Book Day costumes in pictures
Readers' gallery: Students and parents have sent in their photos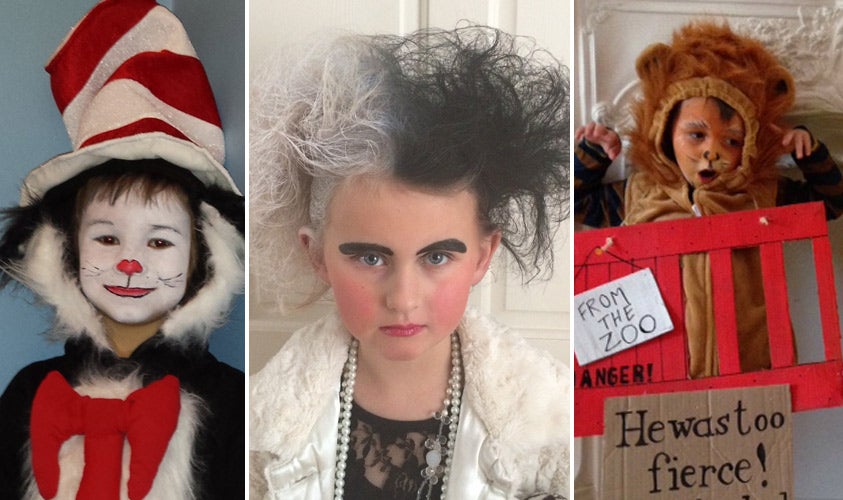 Hermione Grangers, Gruffalos, Peppa Pigs and Hungry Caterpillars will trudge across the playground in vast numbers today in celebration of World Book Day.
Students across Britain are donning their best fancy dress to promote reading and books in schools.
All week panicked parents have been all over social media desperate to seek out the perfect Where's Wally? bobble hat and bemoaning the lack of inspiration. While teachers and students have been rummaging through the back of their wardrobes to find the perfect thing to do justice to their favourite books and beloved characters.
World Book Day: Your costumes
Show all 59
Will last year's Halloween dinosaur costume double as an Enormous Crocodile? Can my five-year-old fit into a Piglet outfit designed for toddlers? Now, where did I put the red food colouring to turn my son into a Weasley?
Some of you will have gone big - Elmer costume? – while others have opted for traditional fancy dress with pirate and princess costumes that can claim provenance in Peter Pan or Cinderellla (sorry, Frozen doesn't count).
Proud parents, teachers and students have been sending in pictures of their fancy dress efforts and the results are absolutely fantastic.
We hope you enjoy our World Book Day costumes round-up. We'll update the gallery throughout the day so please take part.
Send photos to worldbookday@independent.co.uk or tweet them to @IndyBooks . Please include your child's first name, age, the character they are dressed as, the name of the book it is taken from and the reason your child chose it.
Join our commenting forum
Join thought-provoking conversations, follow other Independent readers and see their replies