World's oldest Bible Codex Sinaiticus to go on display at British Museum
Book has only once been loaned out before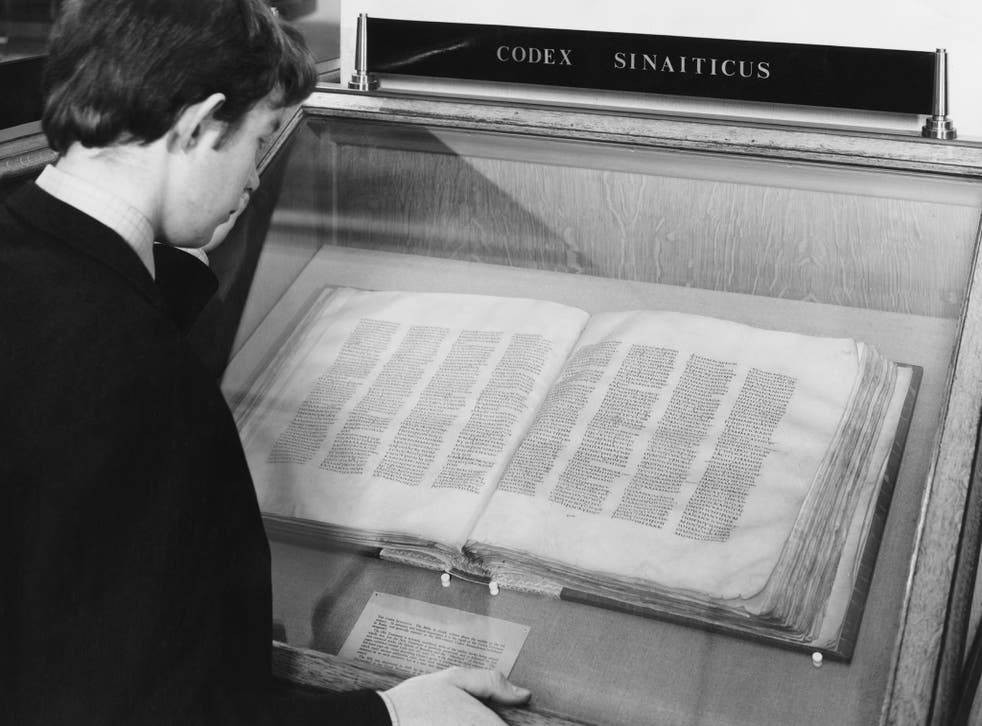 The world's oldest bible – dating back to the 4th century AD – is to go on display at the British Museum.
The Codex Sinaiticus, which is handwritten in Greek, will be part of an exhibition called 'Egypt: faith after the Pharoahs' from October to February, The Guardian reported.
It is normally kept at the British Library and has only been lent out once before – also to the British Museum in 1990 – since it was bought from the Soviet Union in 1933.
Dr Scot McKendrick, head of western manuscripts at the Library, said: "Since it arrived in the 1930s it has always been one of the greatest treasures in the collection."
It is thought to have been written by four different scribes and contains some 27,000 corrections. "This is a very beautiful and fine book but it also has all this activity going on its margins and between lines, all over the place really," Dr McKendrick said.
An online version of the codex has been available since 2009, but the exhibition represents a rare chance for large numbers of people to view the book.
It will be displayed along with the First Gaster Bible, a Hebrew text from the 9th century, and a historic copy of the Koran from the Bodleian Library in Oxford.
The exhibition will look at how Egypt changed over 1,200 years from a polytheistic society to a predominantly Christian and then Muslim one and also at the life of Jewish communities there.
It will include evidence of how people of different faiths managed to live together during the Medieval period, such as a document about two female monks renting part of their home to a Jewish man and another describing how Jewish and Muslim craftsmen had recommended that a client use the other's services.
Dr McKendrick said: "We are trying to convey what happened in the past based on the archaeological and historical evidence we have, but I do hope that people are able to consider current events in light of what we are able to present."
Speaking about the codex, Elisabeth O'Connell, assistant keeper in the British Museum's department of ancient Egypt and Sudan, said: "It is quite phenomenal they are able to lend it to us. We are absolutely thrilled."
Join our new commenting forum
Join thought-provoking conversations, follow other Independent readers and see their replies