You can pay to move your own shed, Roald Dahl fans tell writer's family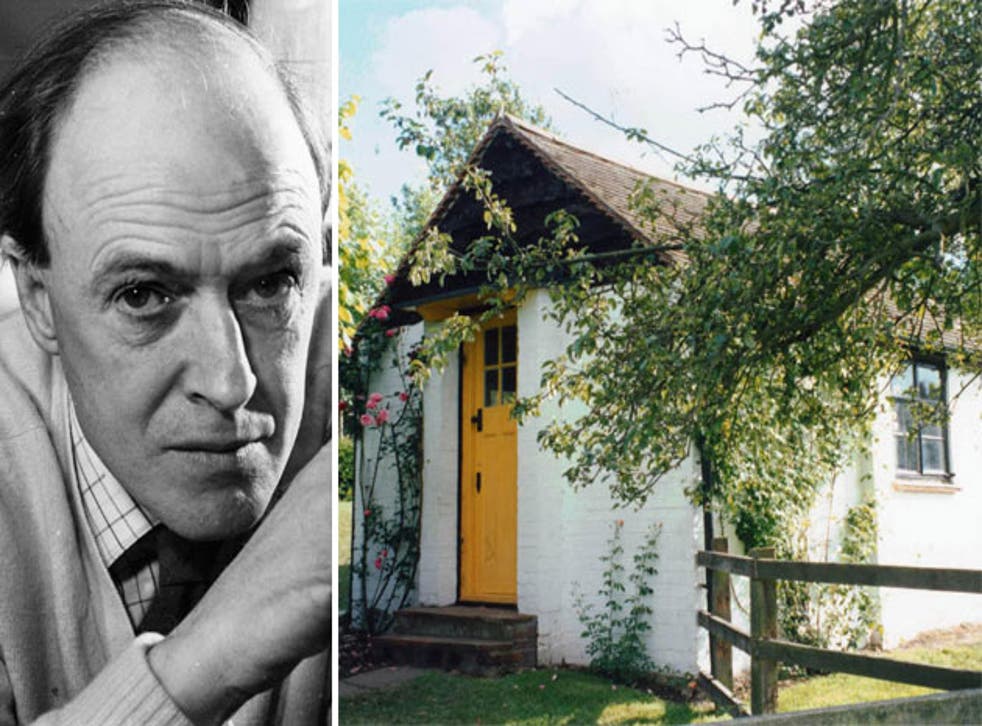 His children's books have sold 60 million copies, generating a merchandise industry and Hollywood adaptations. But an appeal for £500,000 to restore Roald Dahl's garden shed has proved a plot twist too fantastical.
The Dahl family was forced to backtrack on a fundraising campaign designed to rescue the hut in the garden of Roald's home in Great Missenden, Buckinghamshire, in which he wrote his magical tales. The writer's estate wants to move the hut – left untouched since his death in 1990 but now close to collapse – piece-by-piece to the nearby Roald Dahl Museum and Story Centre.
Sophie Dahl, the author's granddaughter, opened the campaign, designed to mark what would have been Roald's 95th birthday. She told the Today programme on Radio 4 that the hut, which retains his folded wing-back chair and wooden writing board, was "a very sacred place". Ms Dahl said: "The walls are cracking and you can smell the decay. We are trying to raise £500,000, which sounds a great deal of money, to try and move the interior of the little hut. It has to be done very, very carefully, in an archaeological way by archivists."
Today was flooded with critical emails and tweets. The broadcaster Matthew Sweet asked: "Have I got this wrong? The international model and TV star Sophie Dahl is asking us for money to restore a shed?" Another listener suggested Ms Dahl, married to the jazz singer Jamie Cullum, who is said to be worth £5m, could earn £250,000 from a single modelling job. Others asked why the royalties from Dahl classics such as James and the Giant Peach, which sell more copies now than when he was alive, could not cover the cost.
The Roald Dahl Museum alone held £4.63m of funds last year, according to the charity's accounts. It generated £478,960 in revenue but managed to spend £550,900. Sensing a carefully planned PR campaign turning into a disaster, the head of the museum took to the airwaves to clarify the position. Amelia Foster said: "The Dahl family have given considerably to this project already and what we are not doing is going to the public and just saying, 'Help us raise this money.' We're actually going to trusts and foundations to support the capital costs for this.
"Obviously we'd welcome [public donations] but we're not going to the public saying, 'Gosh, you really need to help us.' We understand times are tight."
Register for free to continue reading
Registration is a free and easy way to support our truly independent journalism
By registering, you will also enjoy limited access to Premium articles, exclusive newsletters, commenting, and virtual events with our leading journalists
Already have an account? sign in
Register for free to continue reading
Registration is a free and easy way to support our truly independent journalism
By registering, you will also enjoy limited access to Premium articles, exclusive newsletters, commenting, and virtual events with our leading journalists
Already have an account? sign in
Join our new commenting forum
Join thought-provoking conversations, follow other Independent readers and see their replies