Zoella debut novel Girl Online most popular book among secondary school children, study says
Vlogger's first book broke sales records for a debut despite being described as 'sugary as a frosted cupcake'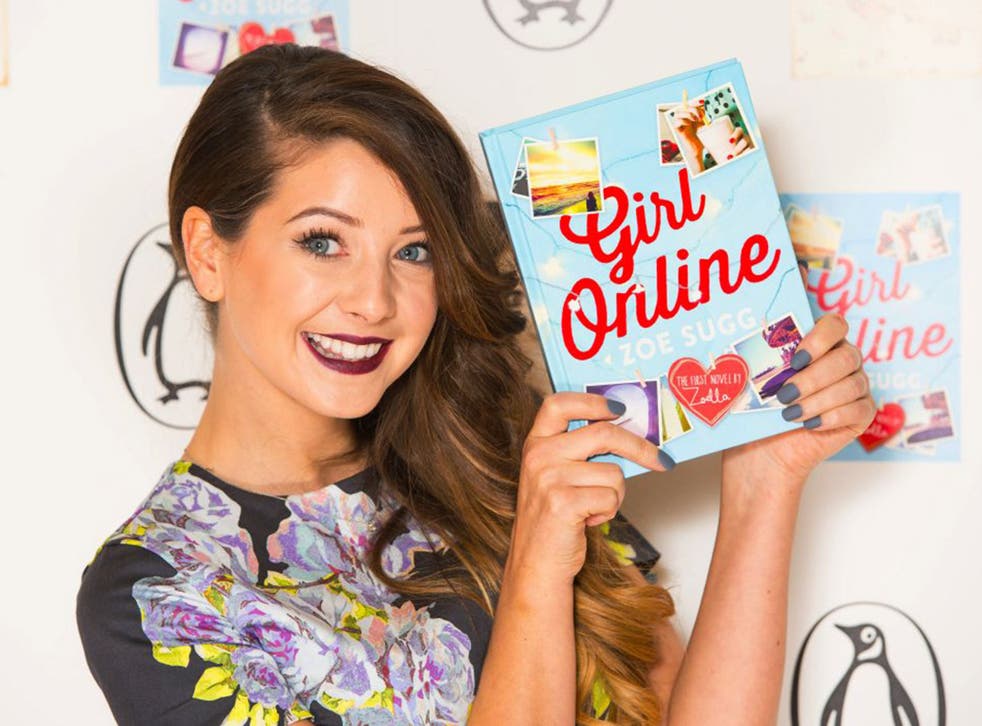 The debut novel by internet star Zoe Sugg, the vlogger known as Zoella who has 10m YouTube subscribers, is the most popular book among secondary children, according to a new study.
The story of a teenage blogger whose posts go viral, Girl Online by Sugg broke sales records for a debut novel, despite being described as "sugary as a frosted cupcake" by one critic.
The book was the top pick for those in secondary school, as well as a favourite among primary school children, according to research by online education company Renaissance Learning.
Culture news in pictures

Show all 33
Sugg, who admitted that a ghostwriter helped pen her novel, is more popular among secondary school children than books by well-known names such as Jeff Kinney and Cassandra Clare.
The study also found that during primary school, pupils tend to read favourite books that are above the difficultly level for their age group, but this stops once their go to secondary school.
"At this point favoured books are no longer a year above chronological age, but a year below it, and in ensuing years the difficulty of books plateaus or declines," the report said.
The study was based on an analysis of software that assesses the books children read and their understanding of those stories.
Professor Keith Topping, report author, said: "This year's findings reveal that, strikingly, children read their favourite books at a much higher level of difficulty and with a greater level of comprehension than those recommended to them. Clearly, this suggests a way of responding to the problem of insufficient challenge which is particularly prevalent in the secondary years. Instead of recommending books to children, teachers, librarians and parents should be finding ways to enable children to recommend books to each other."
Sugg's novel was the most popular book among secondary school children, followed by The Maze Runner by James Dashner. Three of Rick Riordan's House of Olympus series made the top 10, along with three novels by Clare. Also making it into the top 10 were The Dying Of The Light by Derek Landy and Christopher Paolini's Inheritance.
In comparison, Kinney's Diary Of A Wimpy Kid: The Long Haul was the most read book in secondary schools. It was also the most popular novel among primary school pupils.
Join our new commenting forum
Join thought-provoking conversations, follow other Independent readers and see their replies