A Brief History of Seven Killings by Marlon James, book review: Jamaica's violent underbelly
Novel that explores how politics was linked to an attempt on Bob Marley's life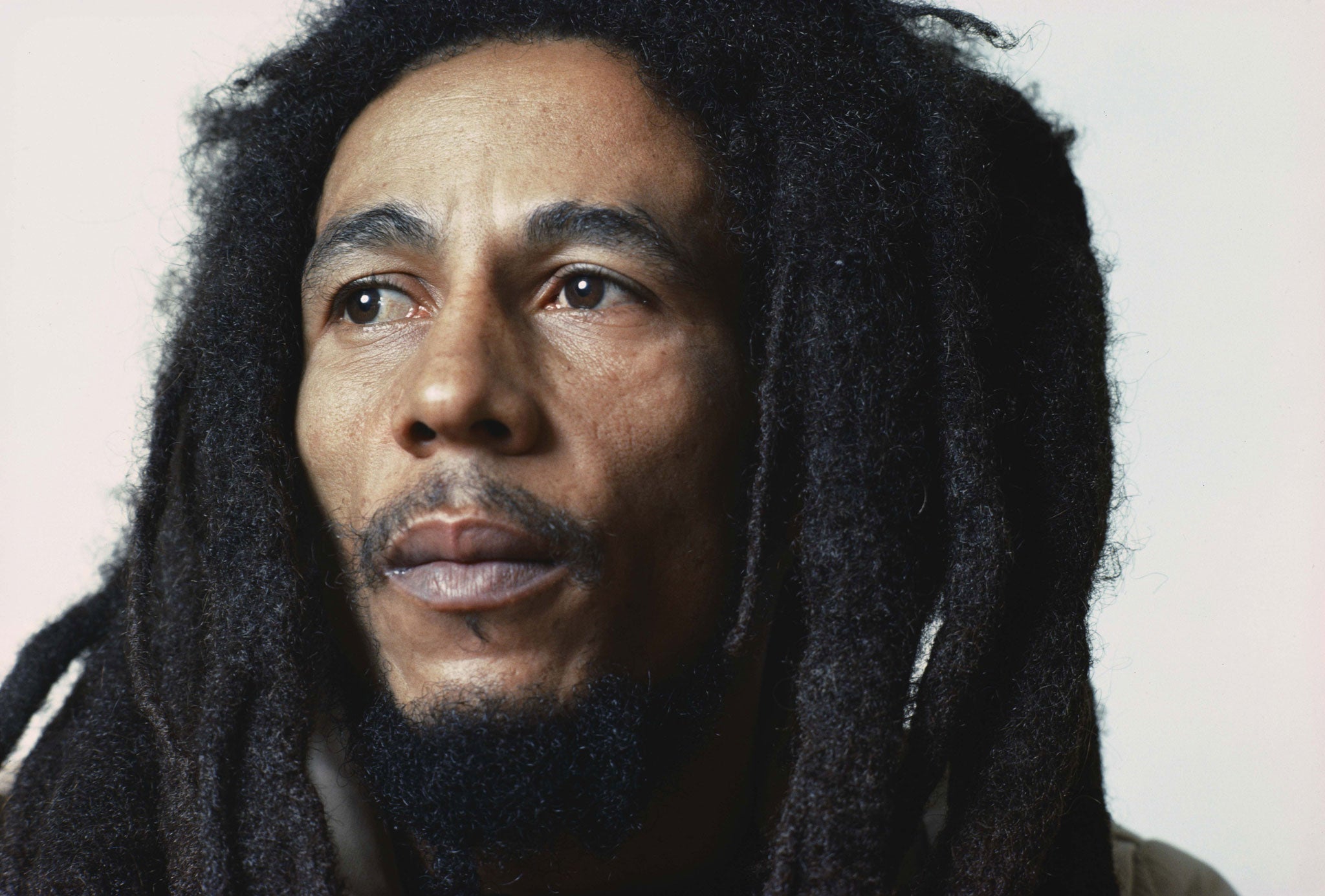 Marlon James's writing can be at once punchy and lyrical; can alternate strange, dreamy poetry with visceral action; and can bring persuasive life to a kaleidoscopic range of characters. His gifts are expansive, and his subject matter in this, his third novel (his second was a finalist for the National Book Critics Circle Award), appropriately rich.
At the heart of this story – which, contrary to its title, is a far from brief 700-page monster – is an attempt on the life of the Jamaican musician Bob Marley (thinly veiled here as simply "The Singer") that occurred in 1976, and that may well have been linked to the local and international political machinations in which Jamaica was mired at the time.
James's version explores what happens when a tiny island community seeking its postcolonial identity becomes a hotbed of competing power plays, social inequality, gang violence and religious division – and when one sole cultural figure bears the symbolic weight of all of it. Told in a multiplicity of voices (James's acknowledgments note a structural debt to William Faulkner's As I Lay Dying), it draws on the accounts of gang leaders and their members; a CIA operative monitoring the rise of socialism in Jamaica and a Rolling Stone journalist on the trail of a reggae-mad Mick Jagger; groupies, drug dealers, users, murderers, and at least one ghost. The time frame shifts from the late 1970s through to 1991.
In its interweaving of shifting world powers, covert political operations, pop culture iconography, lust and grudge-fuelled private interactions, as in its unforgiving take on human behaviour, A Brief History of Seven Killings recalls the work of James Ellroy. Though James is the more nuanced and ambitious writer, it's not hard to imagine one of Ellroy's sadistic, dysfunctional, heartsick G-men making himself darkly useful in James's ultra-corrupt Kingston, or aiding its Jamaican gangster émigrés when they move their drug business in the States.
Like Ellroy, too, James is a writer who demands a strong stomach. Even if you possess one, you might come to question whether quite so much flesh-pounding violence and heart-pounding tension is entirely effective in narrative terms. Though it's hard not to sympathise with James's discernible wish to decimate any dumb tourist assumptions that might still survive about 1970s Jamaica as a laid-back culture populated by happily stoned, reggae-humming beach bums, his narrative arguably veers too far in the other direction: it ratchets up the violence, rage and peril so hard that the effect becomes perversely deadening. It would be a challenge to keep faith with so many tumultuously occupied characters even if they were not being systematically divested of sympathetic qualities; as it is, the negativity becomes a slog.
It's not that readers shouldn't be challenged, of course. But the building harshness and misery here isn't to the benefit of the book; rather than the reader becoming more deeply involved as the stories progress, it becomes harder to care what happens to the characters, and to connect with what motivates them. The music, for instance, could have done with a warmer pulse. James creates a popular cult, an erotic enigma and a web of political intrigue around "The Singer", but all without really communicating what joy or release might be offered by his music.
Nonetheless, this is a book the energy, intelligence and intellectual range of which demands and rewards attention. It asks questions that remain pertinent, and demands empathy for characters whom official histories might prefer to overlook. Moreover, it showcases the extraordinary capabilities of a writer whose importance can scarcely be questioned, even if his mode of address will exclude some.
Join our commenting forum
Join thought-provoking conversations, follow other Independent readers and see their replies